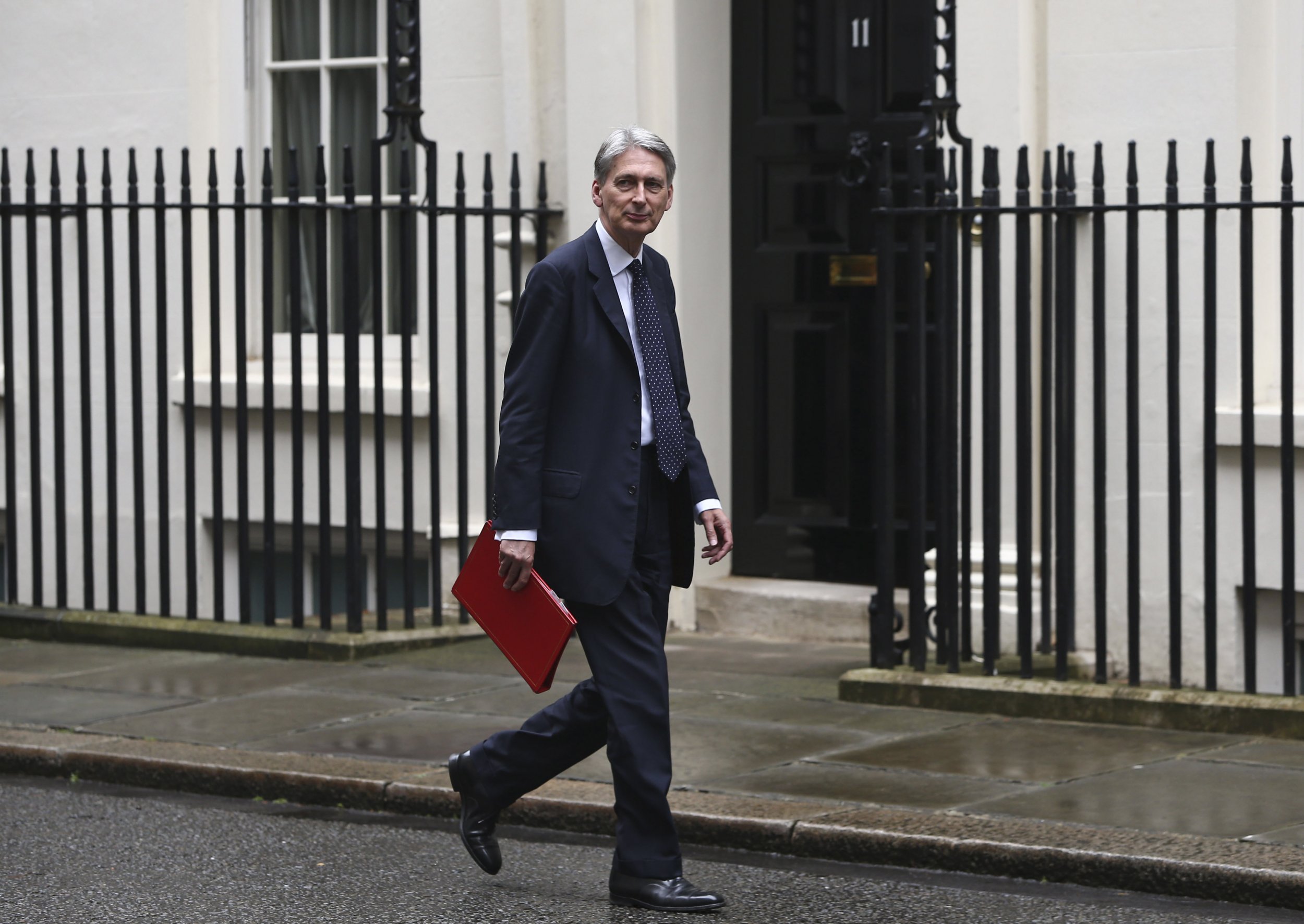 British Chancellor Philip Hammond has issued a stark warning about the economic impact of Brexit, as the country's budget watchdog revised down its forecast for growth.
The Autumn Statement, a budget update delivered by the U.K.'s finance minister halfway through each financial year, was, under Hammond's predecessor George Osborne, usually an occasion for jokes, theatrics, and bold statements about the health of the British economy.
By contrast, Hammond delivered a statement on Wednesday he described as "sober," delivering as he did so a warning about how a departure from the EU would likely impact on Britain.
Hammond called the June 23 referendum vote a decision that "will change the course of British history." It was, he said, "a decision which…makes more urgent than ever the need to tackle our economy's long-term weaknesses."
Hammond also said that the independent Office for Budget Responsibility (OBR), which measures the performance of the government's economic policy, had revised its forecasts for economic growth over a five year period down by 2.4 percentage points.
But he insisted that solid economic performance since the vote had "thrown into sharp relief the fundamental strengths of Britain's economy," naming among them strong services and manufacturing sectors and the "disruptive technologies" British firms market around the world.
The statement confirmed a major shift in economic policy for the Conservative government, elected in 2015 partly on the strength of a pledge to be tough on borrowing and spending and deliver a budget surplus by the end of the parliament in 2020.
Hammond confirmed on Wednesday that the government was no longer committed to delivering a surplus in the period, but he said he was "firmly committed" to balancing the budget "as soon as practicable."
Three new "fiscal rules" will guide government strategy going forward: reducing borrowing to 2 percent of GDP by the end of this parliament and delivering a surplus in the next parliament; ensuring public sector net debt as a share of GDP is falling by the end of this parliament; and keeping welfare spending below a cap set by the government and monitored by the OBR.
Borrowing is forecast to fall from £68.2 billion ($84.7 billion) this year to £17.2 billion ($21.3 billion) in the year 2021/22.
Among the budget measures announced by Hammond in parliament were modest boosts to infrastructure spending, including a £1 billion ($1.2 billion) investment in digital infrastructure and a £2.3 billion ($2.8 billion) fund for infrastructure for up to 100,000 homes.