Ava DuVernay Hosts Live Discussion of 'When They See Us' as Korey Wise Protests George Floyd's Death
Oscar-nominated filmmaker Ava DuVernay hosted a live watch and discussion of her Netflix drama When they See Us to commemorate the one year anniversary of its release, on the same day that a post was shared on Instagram showing Korey Wise protesting George Floyd's death in New York.
Telling the harrowing story of New York's Exonerated Five, widely referred to as the Central Park Five, When the See Us was released on Netflix to critical acclaim this time last year.
The retelling details who five boys, Wise, Antron McCray, Kevin Richardson, Yusef Salaam, Raymond Santana Jr., were wrongfully convicted of the rape and assault of a woman in Central Park in 1989.
The virtual watch party saw DuVernay participate in a live watch party on Instagram live where she chatted along with audiences.
The Selma director's production company Array Now recently launched an educational initiative to coincide with When They See Us.
The resource aims to bridge the gap between Hollywood and social justice by providing further context and answering questions raised by the series.
"Fresh ways to broaden our knowledge and challenge our thinking," DuVernay said on Instagram.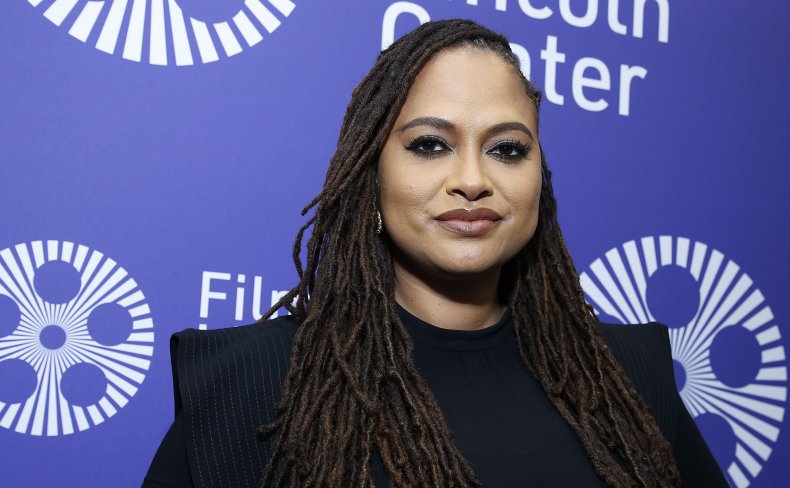 Speaking on CBS This Morning recently, DuVernay elaborated on the scheme, telling Gayle King: "So many people came up to me and were like, 'I cried' and 'I couldn't finish it.' I think what I failed to do and many people in Hollywood failed to do and other people failed to do was connect the dots between the thing you make and the people who are watching it, particularly young people."
She added: "What I found is, to have people sign this petition or everyone go to this protest, everyone may not be interested in taking action in that way. There's a full array of options that we suggest and really invite people to go further."
Wise, who spent 12 years in prison, was photographed protesting in Harlem this week following the death of George Floyd, who died in police custody, aged 46.
Wise, who was portrayed by Jharrel Jerome in the Netflix series, is currently a criminal justice reform advocate and a public speaker.
The former Minneapolis police officer, Derek Chauvin, who knelt on Floyd's neck as he repeatedly said he couldn't breathe, has been charged with third-degree murder.
The tragic incident has sparked widespread demonstrations in major cities, with some clashes turning violent.
On Monday, multiple fires broke out near the Whitehouse in Washington D.C. Footage has also emerged of a car driving into protestors in Boston.
When They See Us is streaming on Netflix now.