'Avatar The Last Airbender' Just Broke A Major Netflix Record
Avatar: The Last Airbender may have stopped airing new episodes on Nickelodeon 12 years ago, but the cartoon has recently reached a whole new audience via Netflix, who added the three seasons of the show onto their service in mid-May. The series has been a mainstay on the Netflix top 10 most-watched TV series charts since then.
On July 20, the show finally left the chart, two months after it first entered at number one on May 18. By appearing on Netflix's chart for 60 consecutive days, The Last Airbender has set a record for Netflix, becoming the show with the longest-consecutive run on the streamer's top 10 TV series chart since the service started doing daily top 10s in late February 2020.
With a 60-day run, Avatar: The Last Airbender is now three days above the show in second place, Ozark, which managed a 57-day run between its Season 3 release date in March and it leaving the chart in May.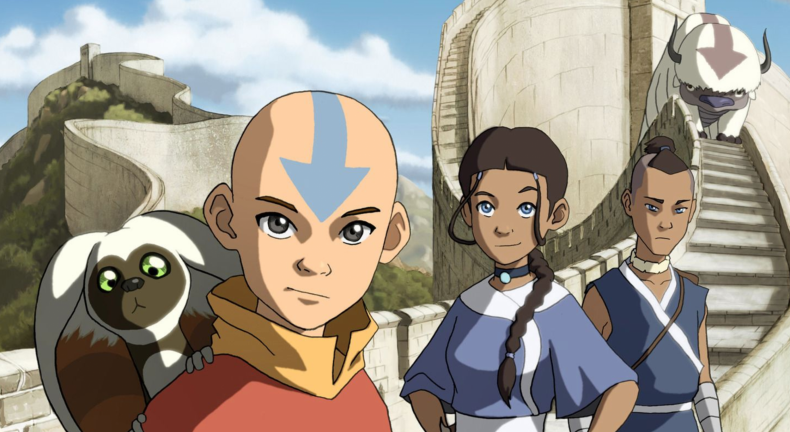 The top 10 Netflix shows with the longest chart runs are as follows:
1. Avatar: The Last Airbender: 60 days
2. Ozark: 57 days
3. Outer Banks: 51 days
4. Tiger King: 50 days
5. All American: 42 days
6. Love is Blind: 39 days
7. Space Force: 34 days
8. Dead to Me: 32 days
9. 13 Reasons Why: 28 days
10. Money Heist: 24 days
The fact that Avatar: The Last Airbender managed to top the chart is even more remarkable considering that it is the only show on the list that ended many years before Netflix even had a streaming service, and is one of only two shows on the list that are not Netflix Originals–the other being The CW's All American.
The show had a five-day run at number one on the TV series chart in May and has slowly been making its way down the ranks over the last two months. At the start of July, for example, the show was at number six on the chart. The show finally dropped out of the chart on July 20, after five days at number 10.
The record set by The Last Airbender, however, will be good news for Netflix, who have announced they are making a live-action version of the Nickelodeon series. Originally expected to be coming to the streamer in 2020, the live-action series is now expected in 2021.
Avatar: The Last Airbender is streaming now on Netflix.