Michael Avenatti Accuses Cohen's Lawyers of Leaking Audio Recordings Featuring Stormy Daniels
Updated | The legal team for President Donald Trump's former personal attorney may be leaking audio recordings that were seized in FBI raids last month, including some featuring an adult film star who claimed to have a sexual encounter with Trump, according to a federal court filing Tuesday.
The attorney for Stormy Daniels, Michael Avenatti, issued a letter to the U.S. Southern District Court and claimed that either Michael Cohen, Trump's self-proclaimed "fixer," or his lawyers had "begun to leak select audio recordings to the media that were seized in the FBI raids."
"We think that these select leaks are meant to paint a false narrative relating to Mr. Cohen and his business dealings at the same time he is not disclosing numerous other recordings of him speaking with individuals such as Mr. Trump," the letter stated.
Avenatti did not explain why he believed any leaks had come out.
Avenatti asked Judge Kimba M. Wood, who is overseeing the government's potential case against Cohen, that the alleged leaks be addressed at a hearing Thursday. He added that the leaks "may also directly interfere with the privilege review being conducted by the Special Master."
Wood sided with Cohen's lawyers last month by assigning a so-called "special master," or independent counselor, to go through documents and records seized by the FBI during raids of Cohen's office, home and hotel room last month before federal prosecutors. Cohen's attorneys had claimed some of the materials could be protected by attorney-client privilege and requested access.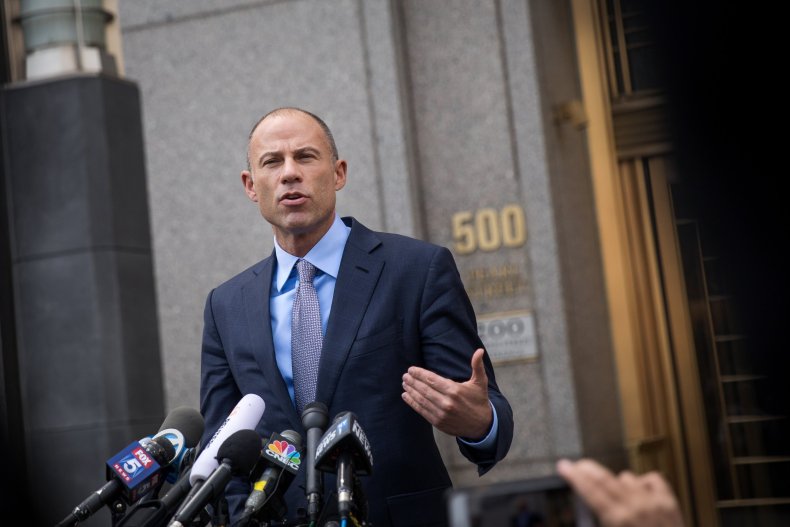 Avenatti released the letter publicly on Twitter Tuesday, challenging Cohen's team to release every recording.
"Here is a letter we just filed relating to the select alleged leaks of audio tapes by Mr. Cohen. If he is going to release audio tapes, he should release ALL of them, including those with Mr. Trump. #Basta," he tweeted.
The revelation on social media mirrored Avenatti's recent release of a report that detailed payments made to Cohen's consulting firm, Essential Consultants, and the monies he gathered while promising direct access and information on Trump as the real estate mogul entered the White House last year.
Cohen received at least $2.95 million in contracts from companies including AT&T, which was seeking help on how to approach an administration filled with individuals and a president previously unknown to Washington.
Avenatti tweeted on Wednesday that he had locked his Twitter account for various reasons, including the claim that he will have more information to release shortly and that he wanted to "control" who had access to his account.
"FYI - I purposely locked my account due to the following: a) bots; b) abusive trolls; and c) we will be releasing some sensitive info in the coming weeks and I want to somewhat control who has initial access to it. #Basta," Avenatti wrote.
This story was updated to include Avenatti's claim of more information he plans to release in the coming weeks.