Michael Avenatti Denies Being Duped by 4Chan User Over Kavanaugh Accuser
Attorney Michael Avenatti dismissed the claims that he was duped by a 4Chan user into believing a fake story about a woman willing to come forward with an assault claim against Supreme Court nominee Brett Kavanaugh.
A user from 4Chan, a site linked to the "alt-right," a white nationalist movement that is notorious for trolling public figures, claimed that his girlfriend had called Avenatti pretending to be a woman Kavanaugh had assaulted who was prepared to give evidence.
But Avenatti, who has said he was representing several women with assault allegations against the Supreme Court nominee, dismissed the claim by the 4Chan user.
"I made the determination she was 100 percent credible well before Sunday night," Avenatti told Politico, referring to the first time he spoke about more allegations against Kavanaugh. "We've received over 3,000 inquiries in the last six months from people with all kinds of crazy stories and fabrications. I've heard it all. I've seen it all. Like we don't vet clients. Give me a break."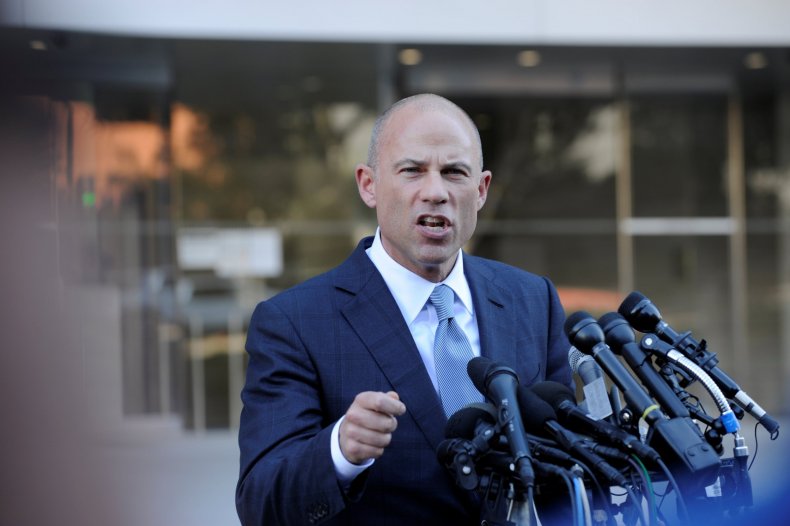 Avenatti, who represents adult film Star Stormy Daniels (whose real name is Stephanie Clifford), said in an email to Mike Davis, the chief counsel on nominations for the Senate Judiciary Committee, that he had "significant evidence" that Kavanaugh had plied women with alcohol and drugs at parties to sexually assault them while he was in high school.
He told CBS that the 4Chan claim was false, stating: "There's nothing wrong! I had to go online to look, and I read this post, and I'm laughing. None of that happened. It's a complete fabrication. There's zero truth to it. When I say zero truth, I mean zero truth. Not a single thing in that is true."
Avenatti's claims followed allegations by two women who said Kavanaugh had sexually assaulted them decades before.
Christine Blasey Ford claimed the Supreme Court nominee sexually assaulted her at a house party in the early 1980s while both were in high school. Yale alumna Deborah Ramirez alleged Kavanaugh had exposed himself to her during a drinking game while both were at Yale.
Kavanaugh had denied both allegations. He and Ford are set to testify before the Senate Judiciary Committee on Thursday.