Michael Avenatti Will Take on Donald Trump and Ted Cruz with 'Resistance Rally' On Same Night As their Texas Event
Michael Avenatti plans to "fight fire with fire" by hosting a rival rally to the one planned by President Donald Trump to encourage support for GOP Senator Ted Cruz (R-Texas).
"I am excited to announce that I will be leading a large resistance rally in Texas at the exact same time of Trump's (details tba)," the lawyer, who represents the adult film star Stephanie Clifford, known as Stormy Daniels, tweeted on Sunday. "All groups are welcome to join. We must fight fire with fire and we must send a message that we will fight to make America America again."
The announcement from the high-profile lawyer and Trump critic came after the president revealed last week that he will host a "major rally" for Cruz. Beto O'Rourke, a Democratic challenger and the senator's main opponent in the race, has been making gains in recent weeks, with polls showing he now only trails the incumbent by single digits.
Cruz ran against Trump for the Republican presidential nomination, and was initially considered a frontrunner in 2016. On the campaign trail, the two men traded bitter attacks, with Trump repeatedly referring to the senator as "lyin Ted Cruz." But with a Republican seat on the line, it seems old rivalries have been pushed aside.
"I will be doing a major rally for Senator Ted Cruz in October. I'm picking the biggest stadium in Texas we can find," Trump tweeted on Friday. "As you know, Ted has my complete and total Endorsement." The president then attacked O'Rourke, saying: "His opponent is a disaster for Texas - weak on Second Amendment, Crime, Borders, Military, and Vets!"
Avenatti has become one of most prominent critical voices against the Trump administration, constantly making media appearances to discuss the ongoing legal battle between his client Clifford and the president. The lawyer is also weighing his own presidential run in 2020, having already launched his own political action committee (PAC).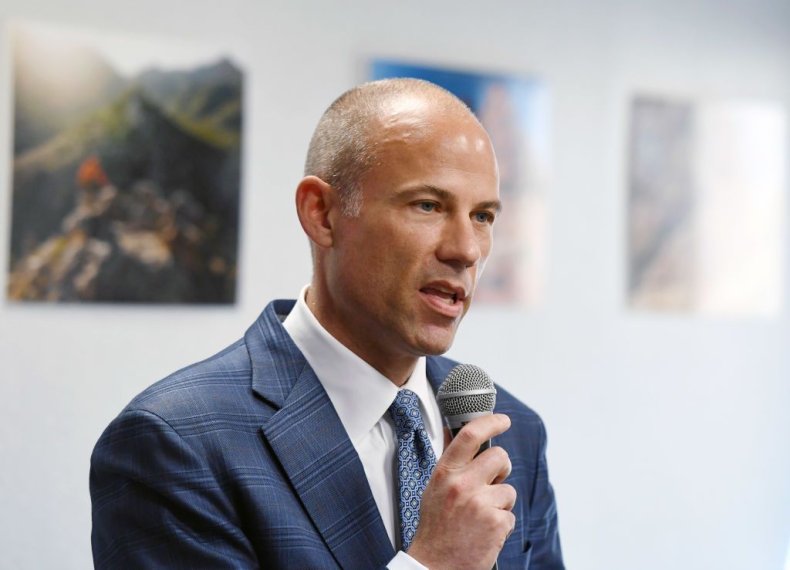 He told BuzzFeed News last month that he has named the organization Fight PAC, and that it will support Democratic candidates with "the size and the presence to really fight back and advocate from a position of strength as opposed to weakness."
Meanwhile, David Hogg, a survivor of the school shooting in Parkland, Florida, and the head of an anti-Trump, anti-NRA Super PAC has exceeded his goal in a GoFundMe fundraiser to erect a billboard in Texas featuring Trump's previous ridicule of Cruz. Hogg and his team plan to place the billboard at "the biggest stadium in Texas," where Trump vowed to host his rally.
It will feature a Trump tweet saying: "Why would the people of texas support Ted Cruz when he has accomplished absolutely nothing for them. He is another all talk, no action pol!"