Is 'Avengers: Endgame' The Best Marvel Movie? All 22 MCU Films Ranked
Critics and audiences alike have showered praise on Avengers: Endgame, the final movie in Marvel's 'Infinity Saga' that brought an emotional end to many fans' favorite characters.
But is Endgame the best of the 22 movies that form the Marvel Cinematic Universe (so far)? One of the reasons for the franchise's popularity is the high quality the studio has maintained ever since the series began 11 years ago, with each film trying to be unique enough to prevent 'superhero fatigue' from setting in.
Sure, there have been some bumps along the way (cough - Thor: The Dark World - cough), but for the most part the bar set by Marvel has been very high.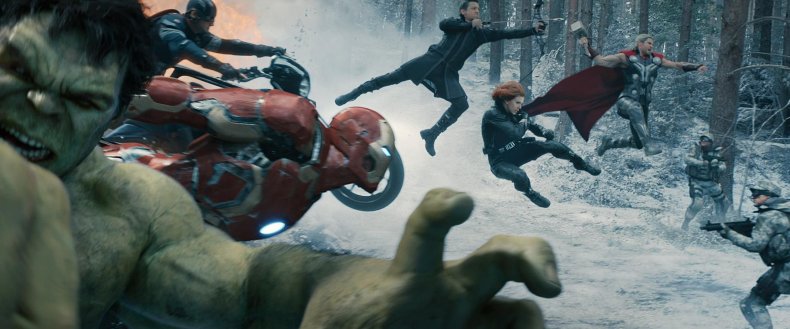 Newsweek decided to ask reporters across the newsroom to give their ranking of each film, before we totalled up the scores to present this definitive ranking of the 22 MCU movies from worst to best. Starting with….
22 - The Incredible Hulk
The Incredible Hulk may be the second film in the Marvel Cinematic Universe, but it doesn't really hold a special place in the MCU as we all know it now.
Edward Norton starring as Bruce Banner/Hulk just gives us a really moody gamma radiation-infused superhero that lacks the grit needed to play the giant green being. The film may have received praise for its visual effects and numerous action sequences, but ultimately it was a huge dud. And how do we know it is the worst film? Norton stepped aside to let Mark Ruffalo become (a much better) Hulk in The Avengers in 2012 and no one complained (or even remembered that Norton had originated the role). Enough said.
21 - Thor: The Dark World
The only real wobble since the Avengers were assembled, Thor: The Dark World is easily the worst sequel Marvel Studios has made — a miserable, turgid chore of a film that is a real slog to get through.
Director Alan Taylor, primarily known for his work on prestige cable TV shows, failed to translate his success in directing epic fantasy show Game of Thrones into a story about dark elves who intend to plunge the universe into, you guessed it, darkness.
What stings even more for is that the original choice to direct the film, Patty Jenkins, went on to receive acclaim for rival DCEU movie Wonder Woman.
20 - Iron Man 2
The sequel to the movie that started it all just didn't 'wow' like the first or even the third movie in the Iron Man trilogy. By now, fans know that Robert Downey, Jr. is the perfect choice to play the "genius, billionaire, playboy, philanthropist" Tony Stark.
We're introduced to Scarlett Johansson as Natasha Romanoff/Black Widow, which is cool and all, but with so many storylines and almost a lack of emotion from the characters, it doesn't come close to making it to the top 10 on our list. The drama around the fact that Don Cheadle replaced Terrence Howard as Tony's best friend James Rhodes also didn't sit well with some fans.
19 - Thor
You almost forget how big a risk Thor was for Marvel Studios at the time. Iron Man is based on futuristic tech. Captain America a living symbol of World War II-era Americana. But making a movie about superhero Norse gods that doesn't devolve into camp seemed a difficult task.
Kudos then to director Kenneth Brannagh, who makes up for his lack of visual style by wringing some Shakespearean gravitas out of the performances, and not just from master thespian Anthony Hopkins as Odin. Stars Chris Hemsworth and Tom Hiddleston are perfectly cast as feuding brothers Thor and Loki, and it is their chemistry which still makes the movie a fun watch.
18 - Doctor Strange
What happens if you combine Iron Man with Inception? The answer: Doctor Strange.
Arrogant, entitled genius suffers a tragic accident that permanently injures his body, but gains powers while recovering and as a reluctant hero learns to care for more than just himself. Beat for beat, it's almost exactly the same movie as Iron Man.
The main thing in the film's favor is that the trippy, kaleidoscopic visuals are sometimes outstanding, and the "Dormammu, I've come to bargain" sequence is a fun and refreshing take on the standard final showdown at the end of every movie.
17 - Ant-Man and The Wasp
You walk out of the movie theater in a daze after having just seen half the universe wiped out at the end of Avengers: Infinity War. You eagerly look forward to what will happen next. Instead of another operatic, galaxy-spanning saga, you get a light-hearted romp with Paul Rudd set in San Francisco.
Ant-Man has always felt smaller in scope than the other MCU characters, but coming so soon after Infinity War certainly didn't help.
But they're also the most playful films in the MCU, and this perfectly fine sequel does get a lot of mileage out of the shrinking/enlarging of everyday objects, and the witty dialogue between Rudd, Evageline Lilly and Michael Douglas.
16 - Captain Marvel
Brie Larson stars as Carol Danvers in Marvel Studios' first female-led superhero film. The movie was a huge box office hit, bringing in $1 billion worldwide to make history as the first female-led superhero film to pass the billion-dollar mark. And yet, the film failed to really give us that female empowerment feeling that was promised during promotion of the film, and it definitely didn't come close to the powerful emotions that DC Comics' Wonder Woman provided. Carol Danvers also seemed a bit stiff in some parts of the movie.
But that's pretty much the end of the bad stuff. The film showed that we need to have more female-led superhero films in the future and that they can be successful. Also, Larson's take on Carol as a savvy, no-nonsense superhero is a breath of fresh air and shows she can definitely hang out with the dominantly male superheroes already in the MCU.
15 - Captain America: The First Avenger
Our first introduction to Captain America sees weeny Brooklyn boy Steve Rogers transformed into a super soldier to help fight Nazi division Hydra during World War II.
The First Avenger is a fun, if simplistic, period piece that first showed that Chris Evans could be a commanding and charismatic leading man. Unfortunately he doesn't have too much interesting support around him, with Hugo Weaving's Red Skull a by-the-numbers villain and Sebastian Stan's Bucky Barnes yet to transform into the much more fascinating and troubled Winter Soldier.
Still, the movie has plenty of great moments, particularly the propaganda montage that jokingly references the comic book origins of character.
14 - Avengers: Age of Ultron
We know that movie sequels have a lot to prove, especially if its predecessor was super great. After the first Avengers movie, we see Earth's mightiest heroes come together again to defeat new nemesis Ultron, an enemy the superheroes inadvertently unleash on the world. To combat him, Stark, Banner and company create Vision (Paul Bettany), who would continue to play a key part in later films.
There's a lot going on, but James Spader as Ultron gives the film a creepy, thrilling version of the character and adds depth to this complicated sentient robot. Plus, in the mid-credits scene after the movie, we get to see Thanos with the infinity gauntlet in tow, setting up Infinity War and ultimately Endgame. Plus, who doesn't want to see all the Avengers together? That's when it's the most fun.
13 - Guardians of the Galaxy Vol. 2
Though not as vivid and fresh as the first instalment, James Gunn takes the cosmic motley crew in an interesting new direction in GOTG2.
Kurt Russell puts in a marvelous turn as Peter Quill's menacing father and one-person-planet Ego in a Freudian drama of literal planetary proportions. And it's great to see the smaller supporting characters — like Karen Gillan's Nebula and and Michael Rooker's Yondu — from the first film fleshed out further.
12 - Ant-Man
We know. Ant-Man is the smallest superhero in the bunch. But the film packs big personality. Paul Rudd as Scott Lang/Ant-Man is just so funny. The movie will make you laugh — a lot — and the scenes between Rudd and co-stars Michael Peña, Tip "T.I." Harris and David Dastmalchian that star as Scott's helpful crew Luis, Dave and Kurt are just golden. Though some fans will always want to know how much more stylish this movie would have been if Marvel hadn't parted ways with original director Edgar Wright (Baby Driver, Shaun of the Dead) during pre-production.
Plus, the end-credit scene gave us a nice hint at the next movie, Captain America: Civil War.
11 - Spider-Man: Homecoming
Just missing out on our top 10, Homecoming — the first MCU movie co-produced with Sony, which owns the rights to Spider-Man and his related villains — pulled off the difficult task of making the sixth Spider-Man movie since 2002 still feel fresh, while integrating the iconic character seamlessly into the wider MCU.
The success came from the decision to not do yet another Spidey origin story, but still putting the wallcrawler in a situation familiar to fans of the character — he's not yet a fully formed adult hero, but an insecure teenager combating puberty, social cliques and school tests as much as supervillains.
Tom Holland's chemistry with RDJ's Tony Stark shines throughout, while Michael Keaton's Vulture could be seen as cinema's first Trump-era villain, a bitter blue-collar worker with a vendetta against the establishment he feels has wronged him.
10 - Iron Man 3
The last movie in the Iron Man trilogy really shows us the Tony Stark that we know Robert Downey, Jr. could be. It's filled with action (maybe too much action sometimes?) and really shows us a glimpse of the evolution of the Iron Man suit.
Tony's relationship with Pepper Potts also becomes stronger (Remember the scene when Tony orders J.A.R.V.I.S. to destroy all of the Iron Man suits? That's love) and there are glimpses of Tony having a heart when he teams up with a 10-year-old kid named Harley, who helps him take down Mandarin and also deal with his PTSD after The Avengers. Their relationship is not one to deny.
9 - Iron Man
The movie that started it all. Marvel Studios managed to turn what was then a rather unremarkable comic book character into a superhero beloved by millions across the globe thanks to an origin story with a sharp screenplay, fantastic visuals and a magnetic performance by Robert Downey, Jr.
After his very public battles with addiction, Downey completed his career resurrection as Tony Stark, a witty, charming, irreverent genius billionaire who goes from selling weapons to saving the world.
Sure, the final battle is a derivative and dull clash between two suits of armor, but everything up until then is a total blast. Bonus points as well for the movie's use of this fake Newsweek cover.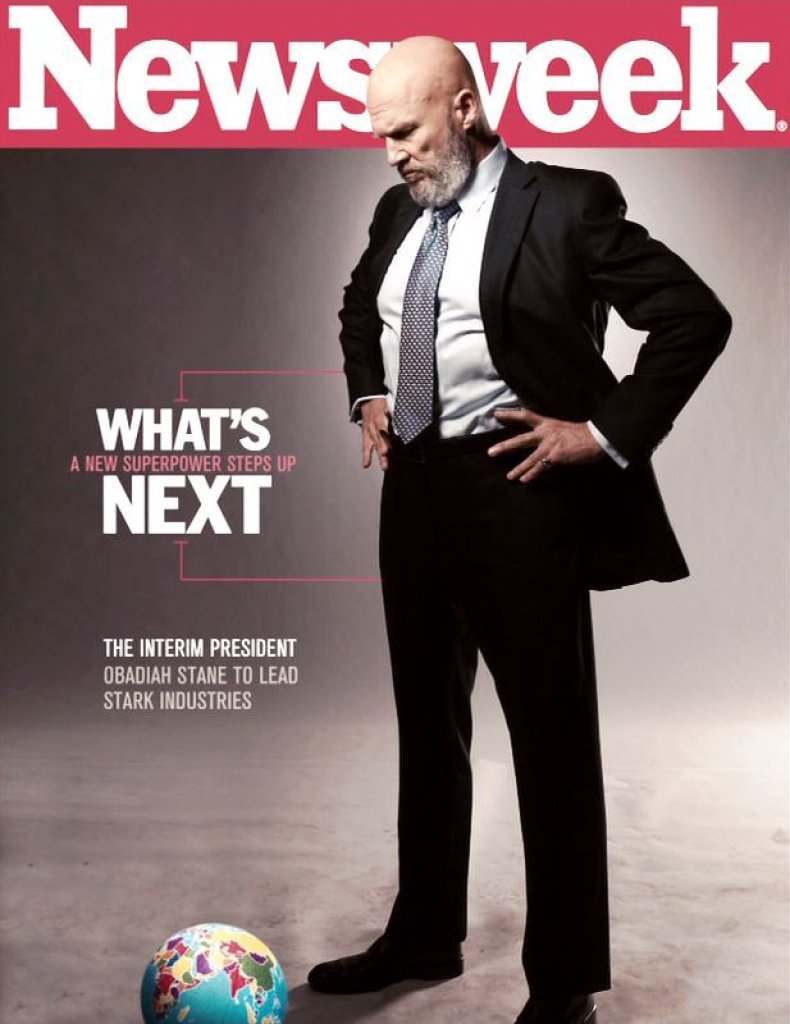 8 - Captain America: Civil War
Civil War showed us the greatest showdown between members of the Avengers, and ultimately between Captain America and Iron Man. Almost all the stars that we love from the MCU are in it, and we get to finally see Chadwick Boseman as Black Panther and Tom Holland got his first on-screen action as Spider-Man. (Fans would need to wait for Thor: Ragnarok to find out what happened to Thor and Hulk.)
Though the movie does sort of make us choose a side, Steve Rogers or Tony Stark, there's a lot of love going around at the end of the film (Tony helping James after his gruesome injury he sustained during the airport fight scene, Steve's letter to Tony).
7 - Captain America: The Winter Soldier
Winter Soldier was the first great MCU sequel; a rivetingly told story of Steve Rogers' relationship with his friend turned enemy Bucky Barnes and a very modern political look at the fine line governments tread between protecting people and controlling them in a post-9/11 world.
The movie proudly wears it paranoid '70s spy thriller influences, and having Robert Redford on board as senior S.H.I.E.L.D. official Alexander Pierce was a real coup.
Marvel's very own fab four, writers Christopher Markus and Stephen McFeely and co-directors Joe and Anthony Russo, would go on to work together in Captain America: Civil War, Infinity War and Endgame, continuing their talents for working with large ensemble casts, crafting fantastic action sequences and creating the right balance between levity and tragedy.
6 - Thor: Ragnarok
Just from looking at the poster for promoting Thor: Ragnarok, we already knew this film was going to be layered, funny and colorful to say the least. Chris Hemsworth really shows his comic side, and his banter with Hulk (who seems annoyingly sulky all the time) and no nonsense slave trader Valkyrie (Tessa Thompson) really made for an interesting different type of Thor movie, much of it thanks to the confident, oddball style of director Taika Waititi. And who can forget Jeff Goldblum as the villain (a really weird villain) and Korg, a fellow gladiator who ends up becoming friends with Thor.
One of the more powerful and meaningful scenes is when Thor finally finds out that the power of thunder comes from within and not from his hammer or his father. One eye or not, no one can mess with the God of Thunder.
5 - Avengers: Infinity War
The first half of Marvel's colossal climax to the infinity saga, Infinity War still is a thoroughly enjoyable film in its own right.
It's a continual thrill to see such a vast smorgasbord of MCU heroes colliding on screen, with the countless character moments, be it Thor with the Guardians, Rocket and the Winter Soldier, or Steve Rogers and Groot, a joy to behold.
Centering the story on the film's antagonist was a really smart choice, with Josh Brolin's Thanos a malevolent but surprisingly sympathetic mass murdering psychopath.
The Battle for Wakanda is arguably the greatest action sequence in the MCU, a vivid, frenetic fight that is constantly exciting.
And then there's the shocking ending that saw half of the universe, including a number of our favorite characters, 'dusted' before our very eyes. A twist so bold, so daring, that it makes The Empire Strikes Back look tame.
4 - Black Panther
Black Panther is one of the most important studio films ever made, and that's a lot to say. Not only did it break all sorts of records, including at the box office and at the Oscars (it was the first superhero movie to receive a Best Picture nomination) but it put a positive stamp on black representation. Not only do we get to see a royal and strong black superhero who is smart and extremely likeable in action, but we also see strong black women who command the attention of the audience. The fact that T'Challa has an all-female group of bodyguards serving as special forces for Wakanda is just a super bold statement in itself. Finally, the positive and strong representation for black women is here.
The music throughout the film was superb, as well as the powerful action-packed sequences and a strong villain in Killmonger (who Michael B. Jordan did a phenomenal job as portraying). Shuri is probably the little sister that everyone has always wanted. Yes, every part of this movie meant something for someone.
3 - Guardians of the Galaxy
RDJ may have turbo charged the MCU so that it soared straight away, but it was director James Gunn that literally took it into the stratosphere.
His supremely quirky space opera about a bunch of misfits who band together should never have worked. Bradley Cooper voices a talking raccoon! Vin Diesel plays a tree who only knows how to say one word! That schlubby guy from Parks and Recreation as a muscle-bound action hero!
And yet it all perfectly slots together with frenzied humor, colorful characters and spectacular visuals to create a fully realized world that you fall instantly in love with. Of all the MCU films, this is the closest to replicating the giddy imagination of a child reading through their first comic book.
2 - The Avengers
The Avengers brings together the Earth's mightiest heroes for an epic battle against Loki and his alien army in New York City. Here we get to see the superheroes interact together for the first time and finally hail themselves The Avengers. All the end-credit scenes in the previous films introducing us to important characters (Iron Man, Thor, Captain America) paid off in this film.
Director Joss Whedon truly got the recognition he deserved for this truly awesome film when the reviews came in. And one of the most memorable parts of the MCU all together came from this movie: When Hulk slams around Loki towards the end of the film and then says "Puny God."
1 - Avengers: Endgame
Is this ranking warped by how fresh Endgame still feels? Quite possibly. But currently, the beautiful and brilliant culmination to the infinity saga really does feel like the best MCU movie — the perfect ending to a story that was built up over 11 years.
It's the longest Marvel movie at 181 minutes, yet breezes through its runtime thanks to the emotional character moments, thrilling 'time heist' and wonderful fan service throughout. The hype surrounding this movie could have led to it being an inevitable disappointment. The fact it exceeded expectations is a minor miracle.
The reason why Endgame is the best of the bunch is because it cherishes every single one of the brilliant, unique characters that populate the MCU. And most of all, it's a love letter to Iron Man and Captain America, the two figures who have propelled the success of this film series. Their departures signify the end of an era, and while there are plenty of other great heroes on Marvel's roster, they certainly leave a huge hole to fill.