'Avengers: Endgame': What's Next for Captain America, Winter Soldier and Falcon?
After nearly a year of excitement and buildup, Avengers: Endgame finally landed in theaters on Thursday night. In the interim period between Avengers: Infinity War and Endgame, fans posted numerous theories about the film's story online, one of the most popular being that Endgame would see the demise of Captain America.
Chris Evans has adressed the theory in numerous interviews, and posted numerous statements online about being "done with acting" and "ready to hang up his shield." With Endgame now in theaters, what happened? Did Steve Rogers pass away? Does somebody else take up his mantle?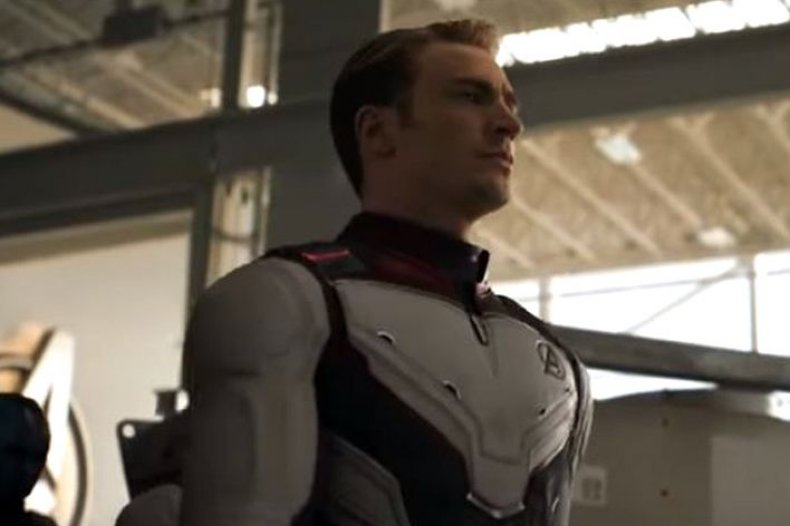 Warning: major spoilers for Avengers: Endgame follow.
Those theories were somewhat correct. By Endgame's final scene, Steve Rogers is no longer Captain America. He doesn't die, but he's certainly in no shape to remain Captain America.
After the film's final battle concludes, Steve, Bucky Barnes (Winter Soldier, White Wolf), Sam Wilson (Falcon) and Bruce Banner(Hulk) meet in a forest with a time machine to return the Infinity Stones to where they belong.
The group decides Steve is the best candidate to return the Infinity Stones. He returns them all successfully. After his task is completed, instead of returning to the present day, Steve returns to the past to see Peggy Carter, and stays there.
We next see Steve in the present day as a much older man, possibly in his eighties or nineties. Instead of using the time portal, Steve took the long way back, patiently waiting for this day to come. Sitting on a bench near the time machine, Steve's spotted by Sam and Bucky. Sam sits down next to him for a conversation that concludes with Steve entrusting his iconic Vibranium shield to Sam, strongly suggesting that Sam is now Captain America.
Still, the minds behind the MCU may have a few tricks left up their sleeves. It's possible Sam will share his new role as Captain America with Bucky. Both of them have intermittently taken the mantle of Captain America in Marvel comics during the last decade.
In the MCU, both characters are expected to carry on Steve Rogers' legacy. What's more, Disney has already announced a Winter Soldier and Falcon limited series for their Disney+ service set to launch in November. After Endgame, it seems probable the show will focus on the pair as they manage Cap's legacy.