What 'Avengers: Endgame's Ending Means for Scarlett Johansson's Black Widow Standalone Movie
Warning: This story contains plot details and major spoilers for the newly released Avengers: Endgame film.
Audiences and reviewers have declared Marvel's Avengers: Endgame well worth the wait, with a 96 percent fresh score from more than 393 Rotten Tomatoes-approved critics. But it's still not a perfect film, and the 22nd Marvel Cinematic Universe feature contains a plot issue that could impact an upcoming spinoff film.
Endgame follows events that transpired in Avengers: Infinity War. After Thanos (Josh Brolin) collected the Infinity Stones needed to activate the Infinity Gauntlet and cause 50 percent of the world's creatures to disintegrate in Infinity War, the surviving Avengers worked together in Endgame to reverse the villainous character's plan for humanity.
Endgame sees the Avengers—Iron Man (Robert Downey Jr.), Captain Marvel (Chris Evans), Hulk (Mark Ruffalo), Thor (Chris Hemsworth), Black Widow (Scarlett Johansson), Hawkeye (Jeremy Renner), War Machine (Don Cheadle), Ant-Man (Paul Rudd), Nebula (Karen Gillan) and Rocket (voiced by Bradley Cooper)—go on a Time Heist that allows them to visit the past to collect the Infinity Stones before Thanos does. In typical movie fashion, the Avengers face trouble along the way. One issue, in particular, centered around Johansson's Black Widow.
When Black Widow and Hawkeye head to Vormir to collect the Soul Stone, they're forced to make a major sacrifice in order to leave with the coveted item. Black Widow sacrifices herself to allow Hawkeye to see his family again after the Time Heist is completed.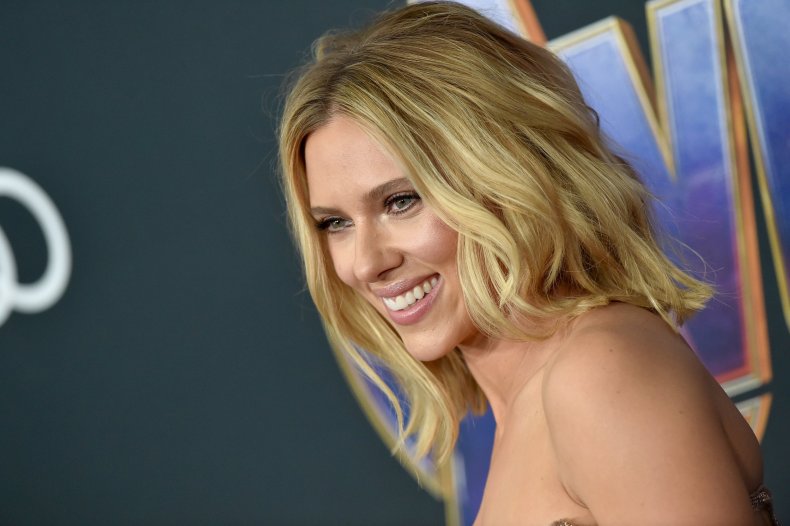 Black Widow one of the original Avengers. While her colleagues Downey Jr. and Evans have been vocal about their desire to exit the wildly successful franchise, the death of Johansson's Black Widow/Natasha Romanoff is surprising, considering the 34-year-old actor's character is set to star in her own standalone film.
A solo Black Widow theatrical outing was announced in January 2018 and Johansson is supposed to reprise her role as the titular character. The Internet Movie Database's (IMDb) website lists the film's plot details as "unknown," but Cate Shortland is on to direct. David Harbour and Rachel Weisz are also expected to star.
Since Johansson's Black Widow died in Endgame, the planned standalone film could be a prequel.
Endgame broke major box office records in its opening weekend as it drummed up a massive $1.2 billion worldwide, making it the first film to cross the $1 billion mark in its debut weekend. The film was directed by Anthony and Joe Russo.