Domino's Employee Hulks Out on Co-Worker Over 'Avengers: Endgame' Spoilers
A Domino's Pizza employee in Friendswood, Texas, took their desire to avoid Avengers: Endgame spoilers to the extreme when he physically assaulted his colleague for apparently revealing a major plot detail.
Justin Surface, 33, was issued a written citation after his Domino's co-worker allegedly disclosed an important spoiler from the latest Marvel Cinematic Universe feature. Friendswood Police Department reported to the pizza chain early Sunday evening after receiving a call about the incident.
"An assault was reported at the Domino's Pizza located at 116 E. Edgewood Drive," the FPD said in a statement issued to Newsweek. "Justin Gregory Surface, 33, of Friendswood, was issued a citation for Assault by Contact after another employee revealed a spoiler about the movie, Endgame."
Representatives for Domino's did not immediately return Newsweek's request for comment, but a customer spoke about the attack to KTRK.
"That's hilarious. That just seemed kind of insane to me that they would do that over a movie," the customer said. "Maybe they were really wanting to go see it, but I feel like if they were that into it they should have pre-ordered tickets."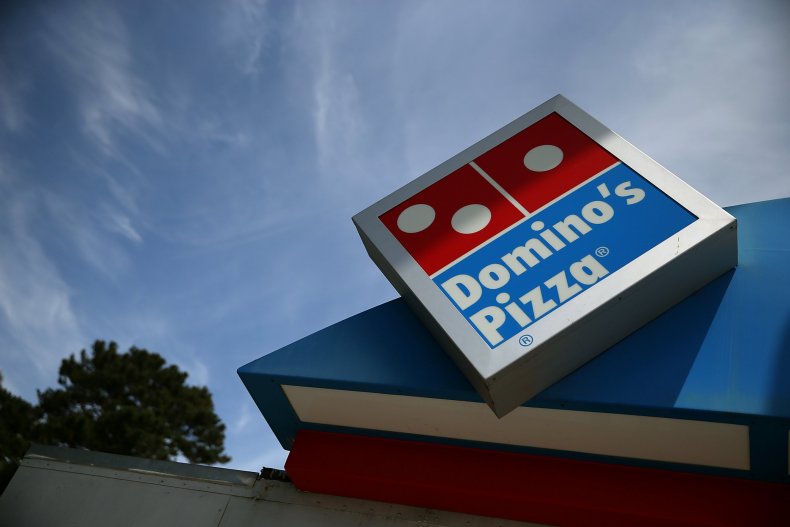 Attacks over Avengers-related spoilers aren't unheard of. On April 27, reports claimed a man was beaten up Hong Kong cinema for loudly shouting major Endgame spoilers to fans waiting to see the movie.
Those involved with the making of Endgame have asked fans to abstain from spoiling the film, including directors Joe and Anthony Russo. After Endgame plot details were leaked onto social media days ahead of its release, the filmmaking duo posted a letter to fans on April 16 that requested their silence.
"Please know that the two of us, along with everyone involved in Endgame, have worked tirelessly for the last three years with the sole intention of delivering a surprising and emotionally powerful conclusion to the Infinity Saga," the letter read. "Because so many of you have invested your time, your hearts, and your souls into these stories, we're once again asking for your help. When you're seeing Endgame in the coming weeks, please don't spoil it for others, the same way you wouldn't want it spoiled for you."
Brie Larson, Paul Rudd, Scarlett Johannson and Chris Evans joined many of Endgame's stars for a video clip on April 25 that asked fans to not "spoil the Endgame."
Endgame broke box office records in debut on Friday, but its most noteworthy accomplishment is becoming the first film to cross the $1 billion mark worldwide during its opening weekend. The film, which garnered an impressive $1.2 billion in its arrival, currently holds a 95 percent score on Rotten Tomatoes.
This story has been updated to include a statement from the Friendswood Police Department.