'Black Panther's Winston Duke on Why M'Baku Is More Than a Heartthrob, What's Next for Wakanda After 'Infinity War'
Every person who took part in Black Panther is a star in their own right, but Winston Duke was the unexpected surprise. His character, M'Baku, is the big, cuddly, vegetarian of my dreams, your dreams, and well, pretty much everyone who watched the movie. But there's a deeper reason why both Duke and audiences cherished M'Baku's presence.
"I have not always been in a position to think the things that made me who I am have always been… positive," Duke tells Newsweek. "My height and my size have made me look like an aggressor without trying."
Duke has been profiled "for no other reason than existing." He explained, "Now, to be in a space where they're saying that's what makes me beautiful, and that's what makes me disarming even though I'm playing a potential villain, that's what makes [M'Baku] desirable. It's been women from all over the world and all different cultures, but it was really started and driven by Black women and I wanna thank them for that."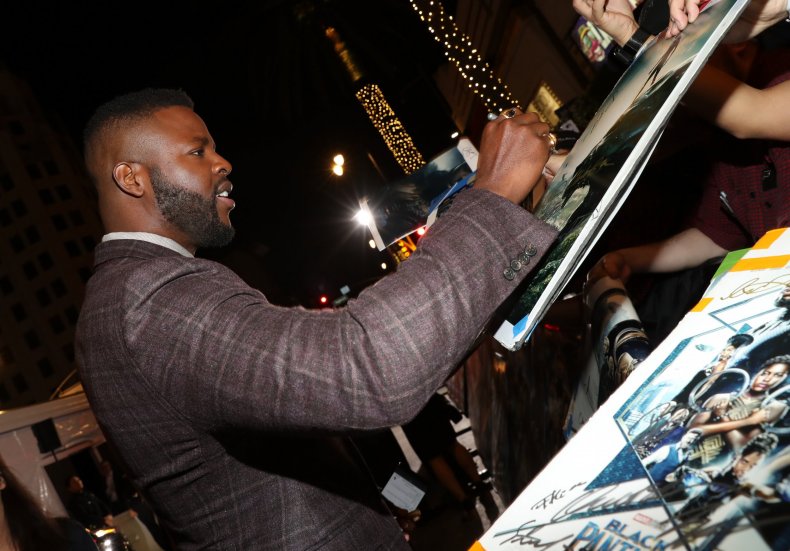 While Duke identifies with M'Baku to a degree, he said the real world still doesn't accept men like his character. "I live in this world, so I can't be M'Baku. He's not apologetic at all. I can't be barking at people when they speak to me out of turn, like he does. He's unapologetically himself and that's something that I feel like I could grow into more. I feel I am to a certain degree, but then there's still a lot of politics of surviving and living in our culture that I have to navigate. I don't come from privilege, like this character. I don't live in a world that hasn't been affected by all the big-isms of the world. So I don't have the luxury to exist the same way he does."
In order to relate and get in character, Duke focused on the sentiments of family, community, justice and fairness ingrained in M'Baku's moral code. "That's what I attach myself to, but the rest of it is still just all imaginative circumstances."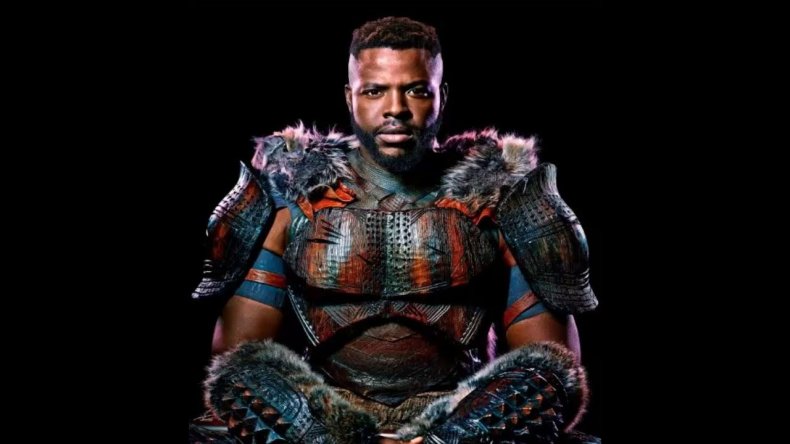 Fans will see M'Baku again in Avengers: Infinity War, but the ending of Black Panther is key to this landmark team-up moment in Marvel's cinematic history. King T'Challa stood before the United Nations and opened the Wakandan borders to the world. How will M'Baku, the Jabari tribe, and the rest of Wakanda react to their country's new foreign policy? While it's likely Infinity War won't delve deep into these questions while warding off the impending threat of Thanos, Duke said he believes there are many compelling jumping-off points Ryan Coogler could explore in the Black Panther sequel, or even a spinoff Jabari tribe film.
"M'Baku has a really spontaneous, creative life outside of Wakanda," Duke said. "I never have any ideas of what Marvel or Disney is doing, but they're certainly capable of it. He's a character that's been unexplored within that universe, and it would be great to just fill out his narrative and fill out what a person who looks like him, behaves like him, can get up to in the type of global community that he can affect. We left Wakanda with their borders open, so there's opportunity for people to get in, there's opportunity for people to get out and I think that leaves a lot of options for them storytelling-wise. I welcome that opportunity if it comes."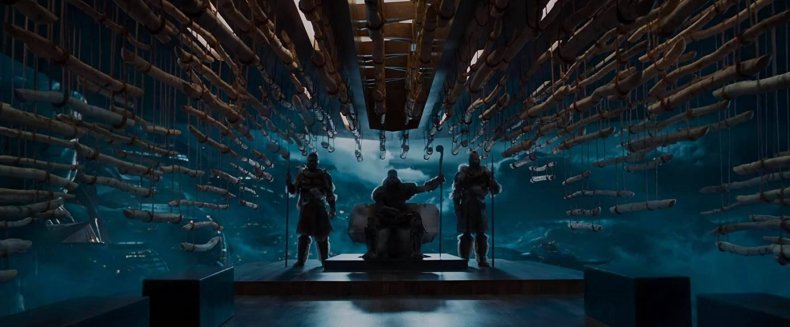 As for Avengers: Infinity War, which arrives in theaters April 27, Duke's lips remain sealed. "It's gonna be fun. Come see me after the movie."