'Avengers: Infinity War' Photos Reveal Plot Details for Thor, Black Widow, Thanos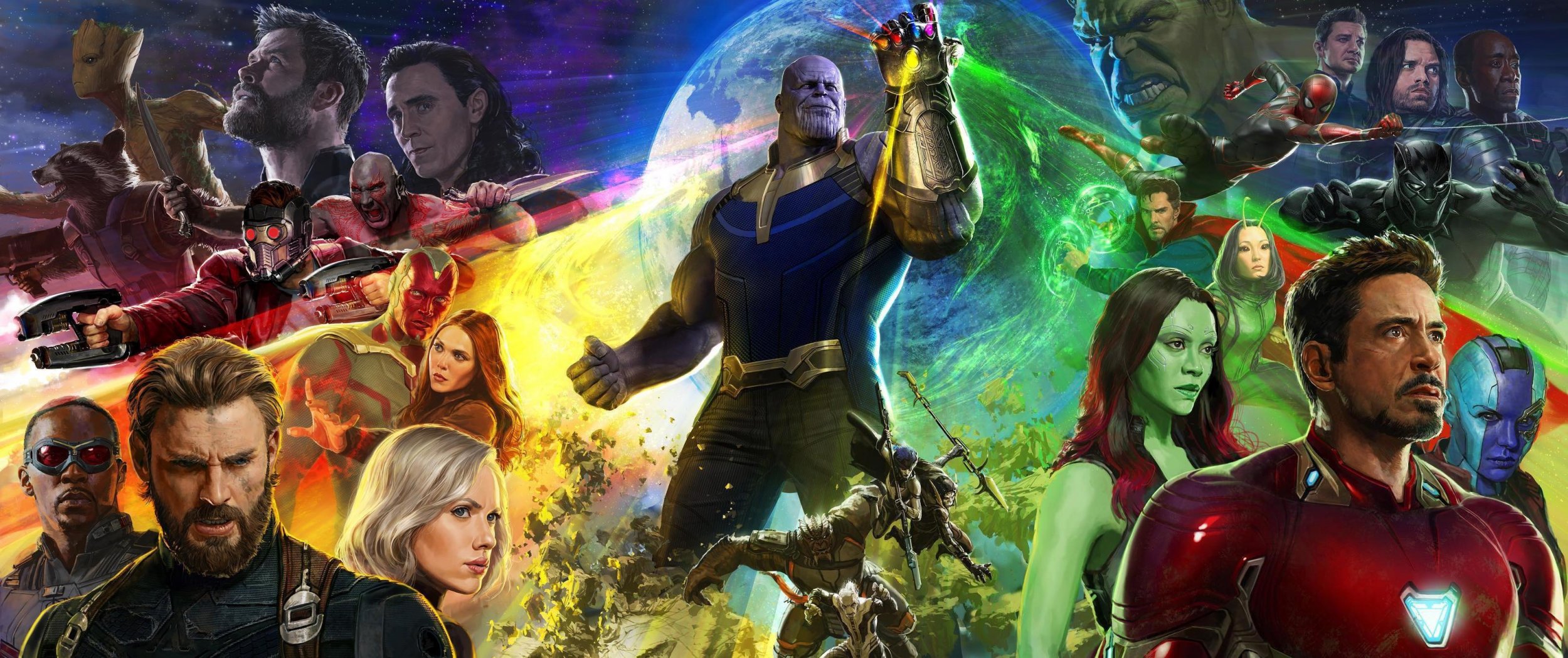 On Monday, Vanity Fair debuted four new covers featuring Marvel's superheroes as they'll appear in Avengers: Infinity War. The issue also includes several new shots of the characters, including Wakandans we'll meet in 2018's Black Panther.
The new photos group the Avengers together in unexpected ways. Iron Man (Robert Downey Jr.) is flanked by Thor (Chris Hemsworth with his Ragnarok haircut) and Falcon (Anthony Mackie) as Black Widow (Scarlett Johansson) crouches in front of them. Captain America (Chris Evans, without his beard from teasers) and Vision (Paul Bettany) stand behind Hawkeye (Jeremy Renner), War Machine (Don Cheadle) and The Wasp (Evangeline Lilly). Spider-Man (Tom Holland) hangs over Avengers he's never met, and, surprisingly, Pepper Potts (Gwyneth Paltrow), who gets a spot on a cover despite disappearing from the MCU for four years. (She did show up briefly in Spider-Man: Homecoming.)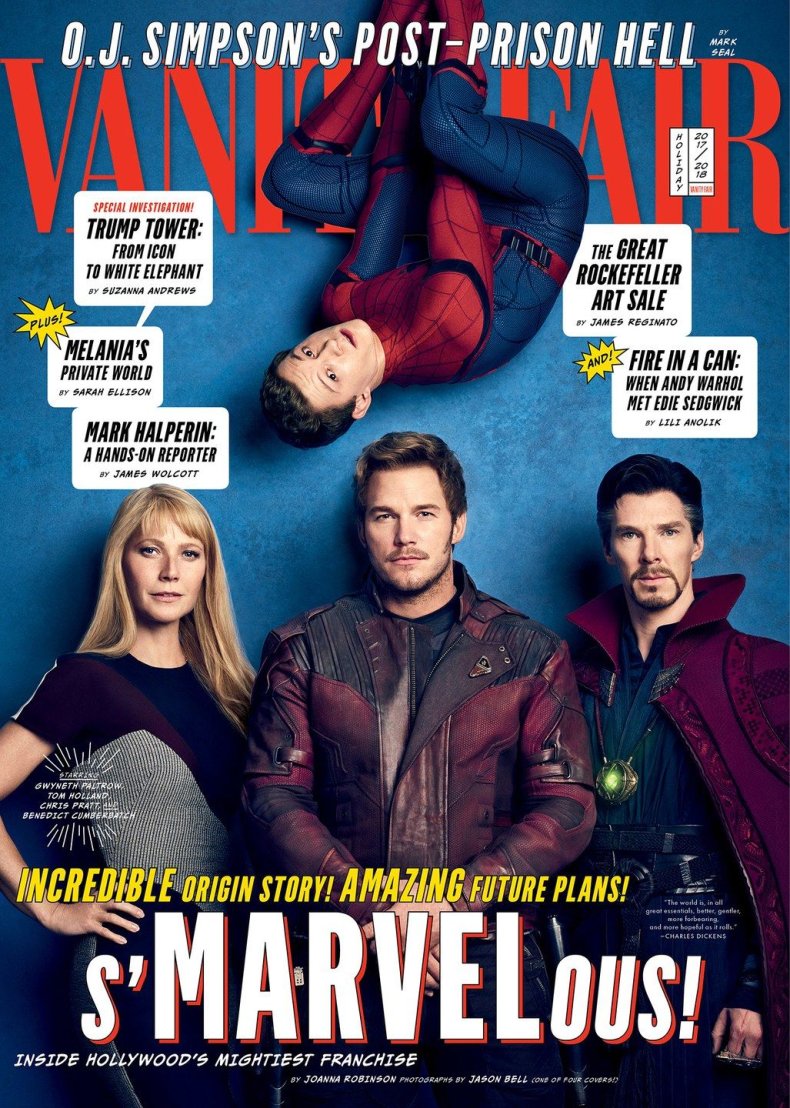 In addition to Vanity Fair's new images, several clips of Infinity War were leaked online over Thanksgiving weekend, though all footage has since been scrubbed from the internet. The clips confirm the return of many characters featured in Vanity Fair's spread, as well as the appearance of the Children of Thanos or the Black Order, including one warrior named Proxima Midnight.
Of course, the covers are purely for promotional purposes, so none of the imagery is likely to spoil plot details from Infinity War. But eagle-eyed Marvel fans are able to spot important details, no matter how minor. We've compiled a few. (Warning: Some spoilers from recent Marvel films throughout.)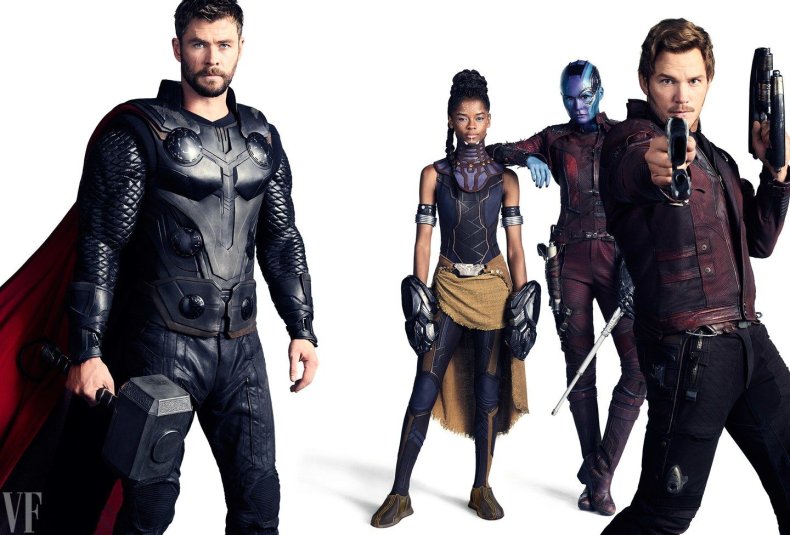 Post-Ragnarok Thor
At the end of Ragnarok, Thor had lost both his hammer, Mjolnir, and an eye to Hela (Cate Blanchett), Asgard had imploded and the ship he used to escape that destruction has just encountered a huge spacecraft that likely belongs to Thanos (Josh Brolin). On the Vanity Fair cover, Thor still has the short haircut he got on Sakaar, but his Odin-like eye-patch is gone. Most importantly, he got his hands on a new Mjolnir, or at least a lookalike. It's possible that Thor has his brother Loki (Tom Hiddleston) use his trickery magic to make Mjolnir—and his eye—reappear.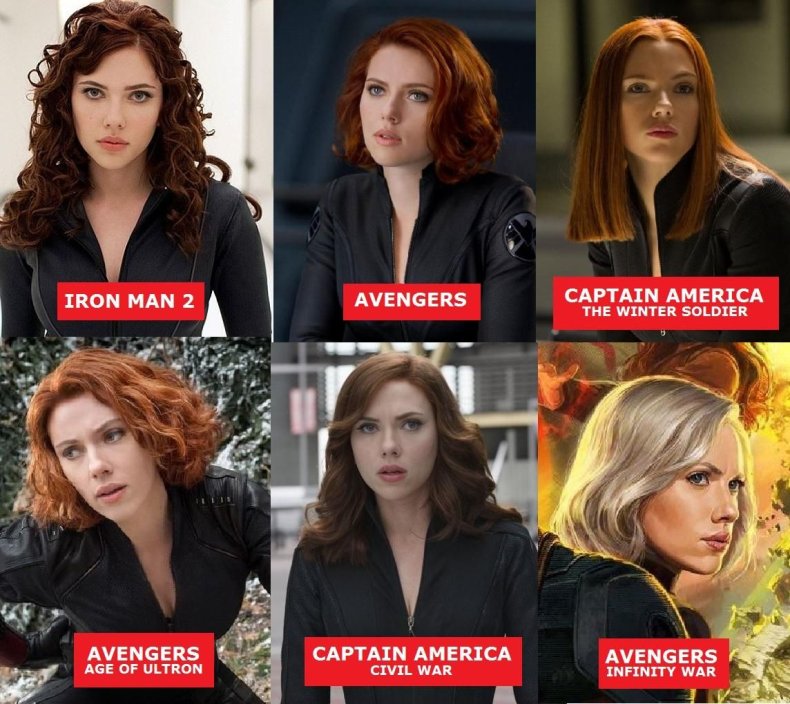 Post-Civil War Black Widow
Natasha Romanoff, aka Black Widow, is a former Russian spy and current Avengers operative, so she's no stranger to being a chameleon. But Romanoff hasn't yet appeared in the MCU as a blonde, though each new shot of her in Infinity War features an icy white-blonde bob. The drastic hair change could be part of the character's path underground after the events of Captain America: Civil War. It's also possible that Romanoff could also have given herself the classic break-up chop-and-dye job after her pseudo-boyfriend, Bruce Banner, aka The Hulk, disappeared into space for two years. Infinity War will likely reunite Ramanoff and Banner, and that's bound to be exciting.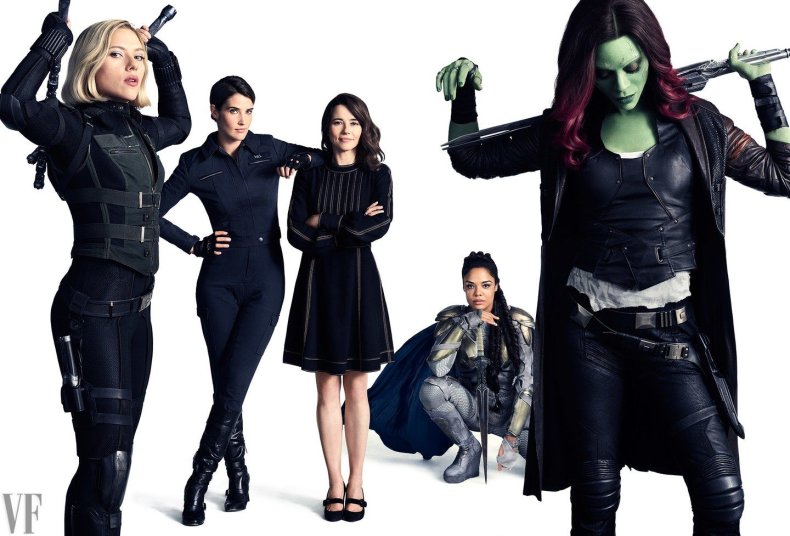 Hawkeye's Secret Wife
Linda Cardellini appears among female members of the Avengers in one Vanity Fair shot, which is surprising. Her character, Laura Barton, has only appeared in Avengers: Age of Ultron when it was revealed that Hawkeye, aka Clint Barton, had Laura and their three children at home. Civil War tore Barton away from his family again, and it appears his wife, Laura, will have a role to play in the events of Infinity War. One way she could factor into the larger MCU could have been teased by on-set photos of Renner that appeared online in October. In the images, the actor sports a mohawk that could tease a comics-based metamorphosis from Hawkeye becomes Ronin. If Clint Barton decides to go rogue after Infinity War, that might explain why his wife is suddenly important to the overall plot.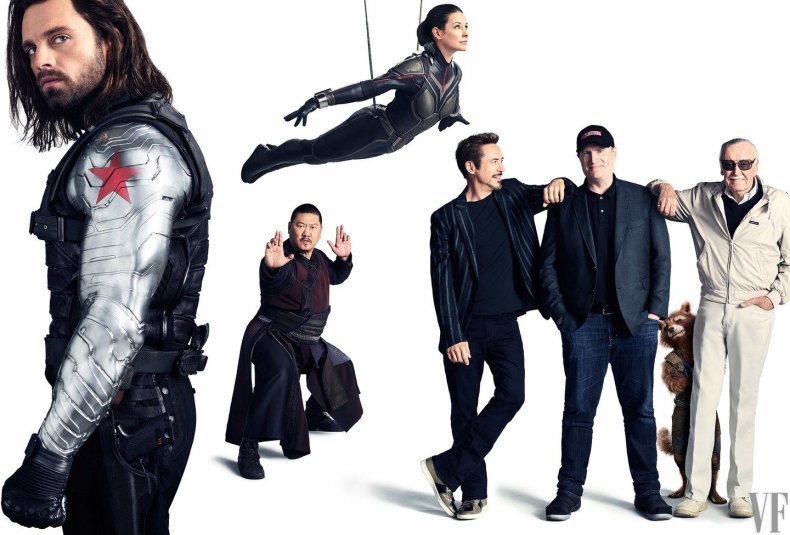 Wong and the Time Stone
According to the MCU timeline, Benedict Wong's Doctor Strange character is currently guarding the Time Stone (that green gem in the Eye of Agamatto) until Strange (Benedict Cumberbatch) decides he's completed enough training to wield it. If Wong appears in Vanity Fair, that suggests he may not be killed immediately by Thanos and the Black Order as Thanos goes after the stones.
Marvel's Infinity War hits theaters May 4, 2018. It will be preceded by Black Panther on February 16 and followed by Ant Man and the Wasp on July 6.