'Avengers: Infinity War' Netflix Release Time: When Can You Stream?
Netflix is giving Marvel Studios fans a huge Christmas treat this year. The blockbuster film Avengers: Infinity War will snap its way onto the streaming service on Tuesday, December 25.
Before you start unwrapping gifts and giving faux thanks for the socks you're inevitably going to receive, sit down with the family to see what started all of those Thanos memes.
Here's when Netflix subscribers can start streaming Avengers: Infinity War, along with a recap of the story leading up to the 2018 film.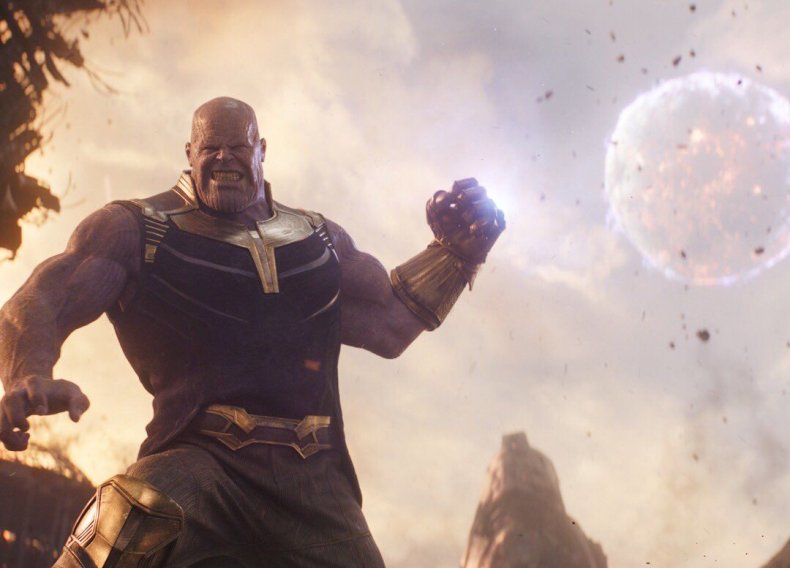 WHAT TIME DOES AVENGERS: INFINITY WAR APPEAR ON NETFLIX?
Like other Netflix offerings, Avengers: Infinity War will premiere on the streaming service at 3:01 a.m. EDT, giving West Coast viewers a 12:01 a.m. PDT start time.
We will update this section should the timing change.
THE ROAD TO INFINITY WAR
Ok, if you haven't been watching the 10 years worth of Marvel Studios films, here's a quick primer to get you up to date.
In Phase 1, Marvel introduced audiences to Iron Man, Hulk, Thor, Captain America, Black Widow, Nick Fury and SHIELD. The heroes of those respective movies come together in the first Avengers film to stop Loki (Thor's brother) and an army of aliens looking to take over the world. The heroes emerge victorious in the Battle of New York, and the audience learns Thanos is the mastermind behind the attack.
Phase 2 continues the story of the core Avengers team in solo films, introducing Winter Soldier in the process. Other franchises began, including the Guardians of the Galaxy (where Thanos appears again) and Ant-Man.
The first Guardians of the Galaxy introduced the Infinity Stones, revealing that Loki's staff, the Cosmic Cube from the first Avengers film and the Aether in Thor: The Dark World were three of the six stones. The Power Stone is also a main plot point in Guardians of the Galaxy.
Avengers: Age of Ultron wraps up Phase 2, and introduces Scarlet Witch and Vision into the MCU.
Phase 3 sees the Avengers break up in Captain America: Civil War, while bringing Black Panther and Spider-Man into the MCU, who will eventually get their own films. Doctor Strange appears in his own solo film (as well as the Time Stone), while the Guardians get a sequel and Thor gets a third film, which leads directly into Avengers: Infinity War.
Are you excited for Avengers: Infinity War to start streaming on Netflix? How many times have you watched it already? Let us know in the comments section below.