'Avengers: Infinity War' Trailer First Impressions: Thanos's Army, Spidey Sense Confirmed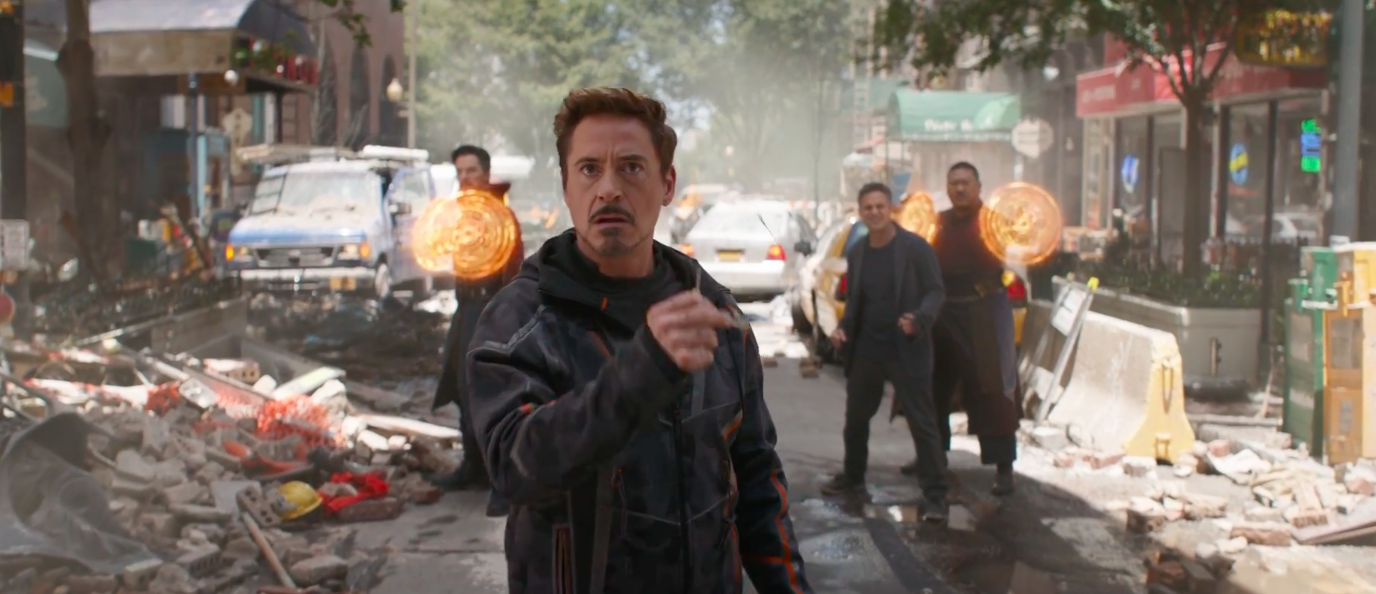 Is your Spidey Sense tingling? On Wednesday morning, Marvel Studios dropped the action-packed first trailer for Avengers: Infinity War, thrilling superhero fans with new footage spliced together with shots that premiered at Disney's D23 Expo.
Several highlights, only previously described on the internet, are now viewable: Thanos (Josh Brolin) fighting Iron Man (Robert Downey Jr.) while a creature in the background pulls a moon out of the sky; Peter Parker (Tom Holland) getting his spidey sense; and Loki (Tom Hiddleston) delivering the Tesseract to someone who looks tall.
Other moments of note: Tony Stark in mourning, Bruce Banner (Mark Ruffalo) crash-landing into a room where Doctor Strange (Benedict Cumberbatch) and Wong (Benedict Wong) await, and a humanoid Vision (Paul Bettany) making heart-eyes at Scarlet Witch (Elizabeth Olsen).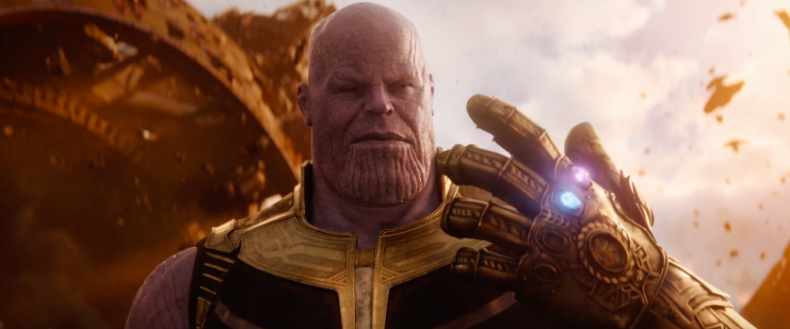 It appears from the trailer that Thanos nabs the Space Stone (blue) from Loki and the Power Stone (purple) from the Nova Corps earlier in the film, and that his attack will be enacted worldwide. We watch Spider-Man, in a snazzy new suit, fighting in Queens, while a bearded Captain America (Chris Evans) and Hulk fight alongside Black Panther (Chadwick Boseman) and the Wakandan army. We also see Thanos's lackey, Corvius Glaive, ripping the Mind Stone (yellow) out of Vision's head, which leaves only the Time Stone (green) with Doctor Strange and Wong, the Reality Stone (red) with The Collector (Benecio Del Toro), and the Soul Stone (orange), still MIA.
The film will open after Black Panther, which means the shots of Wakandan land will be familiar visuals to audiences who religiously watch every Marvel film. The most exciting line in the trailer for fans of Wakanda comes from Black Panther himself, when he orders, "Get this man a shield," presumably indicating that Captain America (having rejected his original insignia after Civil War) will arrive in Wakanda to collect his war buddy, the Winter Soldier (Sebastian Stan). In a nod to Cap's origins, it looks like he'll suit up using vibranium again, though this time it won't be material stolen from the Wakandan mines by Europeans.
Infinity War will be the 19th film in the Marvel Cinematic Universe, and the first to include all of the superheroes, gods and vigilantes introduced in previous films. Black Panther opens February 18, 2018, followed by Infinity War on May 4.