The Avengers Will Not Be Assembling for Nearly 700 German Theaters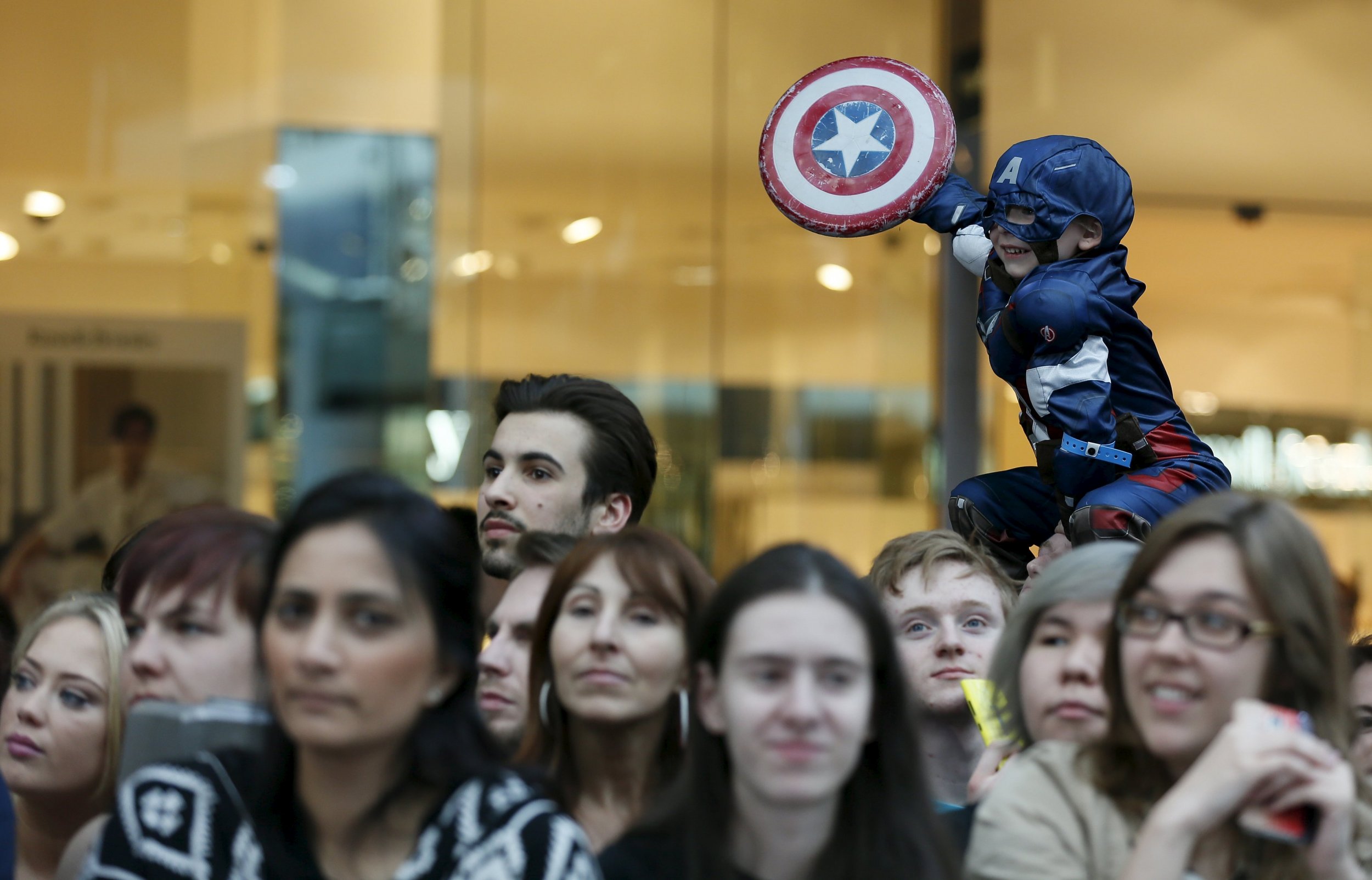 With The Avengers: Age of Ultron clocking in $201 million globally in its first week before even opening stateside, summer blockbuster season seems to be off to a solid start. However, the certified money-spinner will not be drawing in legions of Marvel fans at a number of independently owned German cinemas.
According to Deutsche Welles, Age of Ultron will not be shown in 686 screens across 193 German towns, ranging from Rendsburg to Upper Bavaria, the Rhineland and Thüringen. The boycott stems from local theater owners' refusal to give in to Disney's increasing demands. In addition to reducing the money for advertising and completely eliminating advances on 3D glasses, Disney has increased its rental fee from 47.7 percent to 53 percent of ticket sales, much to the surprise of many cinema owners.
This is not the first time German cinemas have launched a boycott against what they feel are extortionist moves by film companies. In 2003, the German theater chains CinemaxX AG and Cineplex Deutschland GmbH removed Hulk from their showtimes altogether, when distributor UIP (a joint venture by Viacom's Paramount and Vivendi Universal SA's Universal) tried increasing its share of ticket sales from 51 percent to 55 percent.
A 700-screen blackout across a strip of German towns will not affect Age of Ultron's earnings, which has opened on 840 screens, and swept $9.3 million in Germany itself, the biggest ever opening for a Marvel title in that territory. With record-setting openings in the U.K and Hong Kong, the film has made $201 million across the 44 overseas markets where it was released. However, for local theater owners that are already struggling with transitioning to modern digital projection technology, the heightened margins demanded by Disney further add to their immense financial pressure and could be enough to drive them out of business.
Speaking to Deutsche Welles, Karl-Heinz Meier, a spokesman for film advocate group I.G Nord said, "We are worried—particularly about eastern Germany. When prices go up, then we have a serious problem that could force movie theaters to close."
Meier also told The Hollywood Reporter that on Monday, April 27, Disney sent a letter to the boycotting cinemas saying that the new rental rate of 53 percent would not be brought down. If no accord is reached on the rental terms, Meier says that the boycott could extend to all Disney releases in the upcoming months, which include Tinkerbell: Legend of the Neverbeast, Pixar's Inside Out and, perhaps most importantly, Star Wars: The Force Awakens, the distribution for which is managed by Disney. "Things could get interesting," Meier told Deutsche Welles.
So far, Disney has refused to comment on the situation, saying in a statement that it does not discuss business negotiations with its partners in exhibition.