Iranian Citizens Express Fear as U.S. Sanctions Begin to Erode Tehran's Economy
As the U.S. restored sanctions on Iran Tuesday, the country's citizens expressed fear about how economic isolation would affect their lives.
"I feel like my life is being destroyed. The economic situation right now means that the working class must die," construction worker Ali Paphi told news outlet Agence France-Presse. "Sanctions are already badly affecting people's lives. I can't afford to buy food, pay the rent.... No one cares about workers."
The resumed U.S. sanctions, which targeted the country's trade in metal and the purchase of U.S. dollars, had been eroding Iran's economy even before they were implemented on Tuesday.
On Sunday, the semiofficial Mehr news agency reported that the Iranian rial reached a record nadir in street trading, dropping 7 percent in a single day to reach an exchange rate of 24,300 rials for one U.S. dollar. Its value has declined more than 80 percent in the past 12 months, and Iranians have rushed to purchase gold and convert wealth into hard currency.
The sanctions are expected to wreak havoc on Iran's economy and lead to increased unemployment, as businesses are forced to close.
But the most significant impact will be felt by lower-income Iranians, Esfandyar Batmanghelidj, founder of Bourse & Bazaar, a media outlet that tracks Iran's economy, told the Los Angeles Times in May. "The administration's policy is nothing but cynical," Batmanghelidj said. "It punishes the Iranian people despite their government's compliance with their nuclear deal commitments. The harm to families isn't an unintended consequence—it is the only intended consequence in an otherwise schizophrenic Iran policy."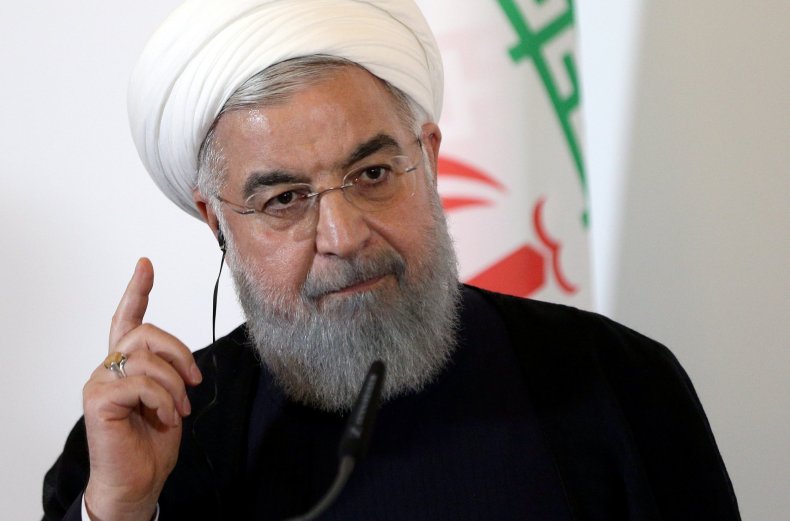 Despite the sanctions' degrading impact, Trump officials have repeatedly said they support the Iranian populace.
In January, Vice President Mike Pence said, "Today—a better message—from the people of America to the proud and great people of Iran: We are your friends, and the day is coming when you will be free from the evil regime that suffocates your dreams and buries your hopes. And when your day of liberation finally comes, we say to the good people of Iran, the friendship between our peoples will blossom once again."
President Donald Trump had repeatedly voiced discontent with the 2015 Iran nuclear accord, calling it "one of the worst deals I have ever seen." In 2017, he claimed that Iran was violating "the spirit" of the agreement. In May, he withdrew from the agreement and vowed to restore the sanctions on Iran.
His administration has said that the accord does not deal adequately with "Iran's ballistic missile program, the terms by which inspectors visit suspect Iranian nuclear sites, and 'sunset' clauses under which some of its terms expire."
Trump's National security adviser John Bolton has framed the sanctions as a means of pressuring the government to decrease its military activity in the Middle East and pull back on its weapons program.