Average Number of Americans Receiving Booster Shots Daily Cut in Half From December Peak
The average daily rate of Americans receiving COVID booster shots has fallen by half since a peak of about 1 million people getting boosters per day in December to about 490,000 as of last week, according to Centers for Disease Control and Prevention (CDC) data.
About 63 percent of Americans, amounting to about 210 million people, have been fully vaccinated in just over a year since the COVID vaccination program began in the U.S., according to the CDC. However, only 84 million of those people, or about 40 percent of fully vaccinated individuals, have received a booster shot since they became available late last year.
Research has shown that booster doses can provide protection against COVID, especially the Omicron variant, which has proven to be more vaccine resistant than prior variants, the Associated Press reported.
In Colorado, the state health department reported that those who had received a booster shot were about 7 times less likely to be hospitalized than those who were fully vaccinated, and about 46 times less likely than unvaccinated individuals, according to Axios.
"I think the evidence is now overwhelming that the booster is not simply an optional supplement, but it is a foundational part of protection," Jason Schwartz, a vaccine policy expert at Yale University, told the Associated Press. "But clearly that message has been lost."
The AP also reported that a recent poll found 59 percent of those surveyed said being vaccinated was important for them to be out in public without feeling at risk due to COVID, while only 47 percent said they felt that same necessity with a booster shot.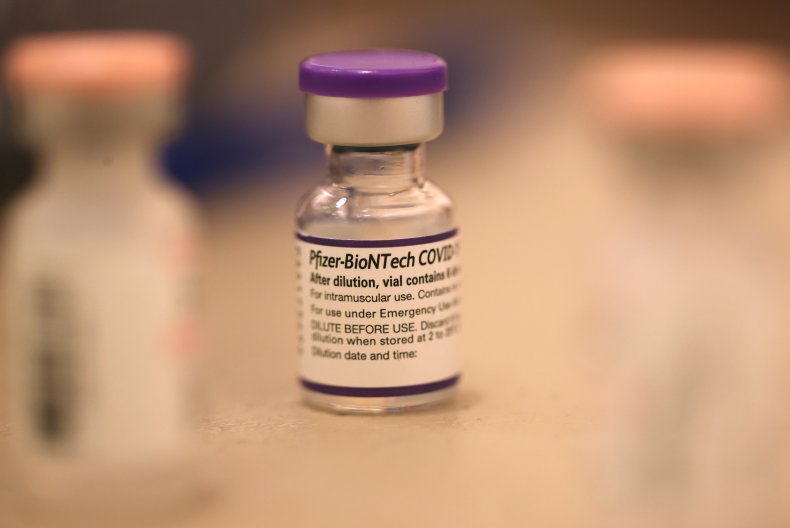 Schwartz told the AP that he felt the mixed messaging from the federal government and medical community is likely contributing to the uncertainty many people have when it comes to knowing whether they need a booster.
The gap between fully vaccinated and boosted people is also wider along racial divides, according to a Financial Times review of data from the 11 states plus Washington, D.C., that tracks booster data by racial group.
The Times reported that as of January 19, data from Illinois showed that over 50 percent of white residents who were fully vaccinated had received a booster shot, while that figure sat at 38 and 33 percent among Black and Hispanic residents, respectively.
In November, the CDC approved booster shots for all adults in the U.S., opening eligibility to 135 million Americans to stem the wave of Omicron cases before winter started, according to NBC News.
Several states like Wyoming and Alabama have vaccination rates below 50 percent of their populations, the AP reported. At the highest rate in the U.S., Vermont has administered booster shots to about 60 percent of its fully vaccinated adult population.