Avery is going to get some major clarification on her relationship with Ash on Sunday's episode of 90 Day Fiancé: Before the 90 Days. She has been begging to meet Ash's ex-wife and the father of his son, and now she will, before returning to America.
The meeting was teased in an exclusive clip published by Entertainment Tonight on Thursday. In it, Avery sits down with Sian to discuss how realistic it would be for Ash to bring his son, Taj, to America with him.
Ash has spoken optimistically about the potential move, but the conversation with Sian seems to clarify the reality of the situation.
Over wine, and without Ash, the two women discuss Taj's future. Sian explains that Ash has brought up wanting to bring Taj to America. "He came out with the question one day," she begins. "I really had to digest it. And I'm still digesting it. And I'm still processing it because I feel deeply upset about it."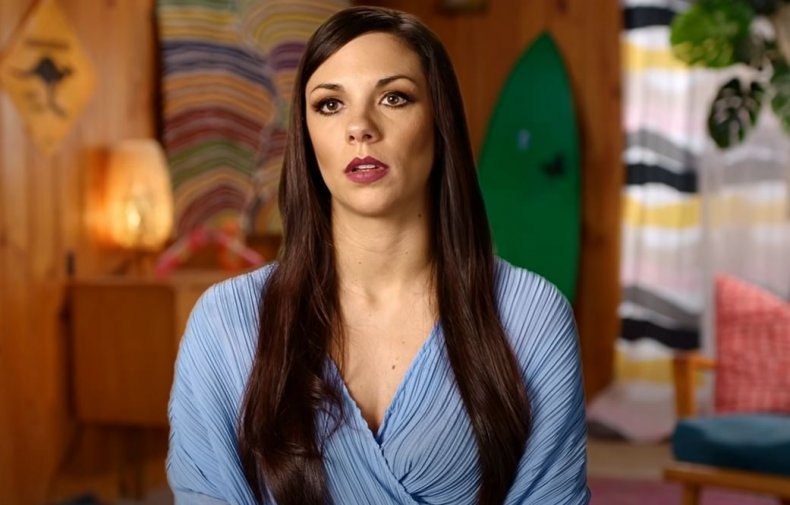 Sian appears genuinely baffled at the idea of her son moving across the world. "Taj is my world," she explains. "I cannot even fathom being in a different country—I just can't."
Avery, a mother of two, responds simply and seems to understand.
The clip cuts off after the brief introduction to the peaceful, yet potentially life-changing conversation between the women. Avery lives in America, and in order to have a future relationship with Ash, it appears he'll need to move to America.
Ash has claimed that he wants to move to America quickly, so there may not be too much time to sort out the details. But Avery continues to push Ash to communicate better. Throughout her time in Australia, Avery has been questioning Ash's intentions and thought processes. It seems she has a problem with his routine of sugarcoating answers and realities, like Taj splitting from his mother. He's implied that the move won't be a problem and that this would be a conversation to have with Sian down the road.
It's what seems to get the couple in the most fights: Avery asking questions that Ash doesn't want to clearly answer.
The couple have one of the least dramatic storylines on this season of Before the 90 Days. The couple's biggest obstacle seems to be Ash's job as a singles coach. In one episode, he gave a presentation that apparently plagiarized a popular public speaker's words, and his own rendition of the talk came off sexist, even to Avery.
What the future holds for Avery and Ash is still unknown. You can see the full conversation with Sian unfold on Sunday night at 8 p.m. ET on TLC.