Avicii Death Not Suspicious and Everything Else We Know about the DJ's Passing
Authorities in Oman said there is no suspicion of criminal activity in the death of 28-year-old Swedish DJ, Avicii, the AFP reported on Saturday.
"Two autopsies were carried out, one yesterday and one today and we absolutely confirmed that there is no criminal suspicion in the death," a law enforcement source told AFP.
Avicii, whose real name is Tim Bergling, was found dead in Muscat, Oman, his publicist told the AP in a statement on Friday.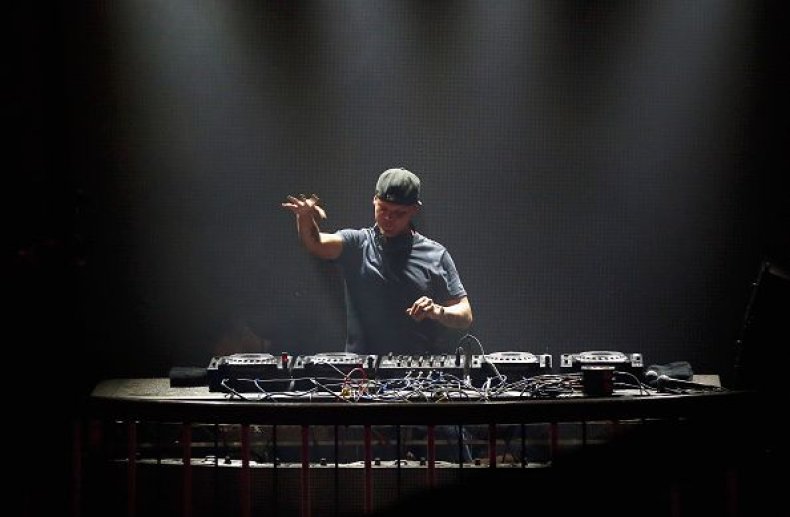 "It is with profound sorrow that we announce the loss of Tim Bergling, also known as Avicii," Baron said. "He was found dead in Muscat, Oman this Friday afternoon local time, April 20th. The family is devastated and we ask everyone to please respect their need for privacy in this difficult time. No further statements will be given."
The DJ who was known for hit songs like "Levels" and "Wake Me Up" had announced his retirement from touring in 2016.
"Last year I quit performing live, and many of you thought that was it. But the end of live never meant the end of Avicii or my music. Instead, I went back to the place where it all made sense–the studio," Avicii wrote on his website. "The next stage will be all about my love of making music to you guys. It is the beginning of something new. Hope you´ll enjoy it as much as I do."
He was very open about suffering from acute pancreatitis, which is partly caused by excessive drinking. He was hospitalized for it twice, he told Billboard. The DJ had also canceled tour dates back in 2014 to have his gallbladder and appendix removed.
"To me it was something I had to do for my health," he previously told Billboard. "The scene was not for me. It was not the shows and not the music. It was always the other stuff surrounding it that never came naturally to me. All the other parts of being an artist. I'm more of an introverted person in general.It was always very hard for me. I took on board too much negative energy, I think."
The official cause of his death is still unknown.