Six Avicii Quotes and Lyrics To Remember Swedish DJ
Popular EDM and Swedish DJ Avicii died at age 28 on Friday, according to his publicist.
Avicii, whose real name is Tim Bergling, was found dead in Muscat, Oman, Diana Baron told the AP in a statement.
"It is with profound sorrow that we announce the loss of Tim Bergling, also known as Avicii," Baron said in a statement. "He was found dead in Muscat, Oman this Friday afternoon local time, April 20th. The family is devastated and we ask everyone to please respect their need for privacy in this difficult time. No further statements will be given."
The DJ behind the hit song "Wake me up" and "Hey Brother" announced that he was retiring from music in 2016 after suffering health problems for several years. The cause of his death is still unknown.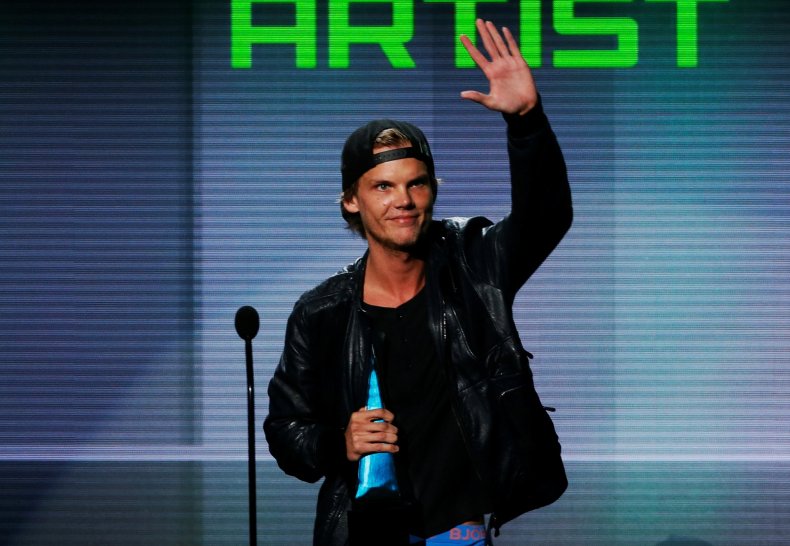 Here are six of his top quotes:
1. He's always had a love for house music:
During an interview with Forbes in 2012, he said he enjoyed listening to artists like Daft Punk way before he knew what house music really was. "When it comes to electronic music, I started listening to a lot of Daft Punk, way before I knew what house music was, and then progressed into a lot of Steve Angello, Eric Prydz, Axwell, Sebastian Ingrosso, and Laidback Luke," he said.
2. Despite his early retirement from tour, he really enjoyed DJing:
He admitted that he wasn't sure if he deserved the spotlight, but said he loved what he does during a GQ interview in 2013. "I love DJing, I do. I love everything that comes with it; it's fun and it's kind of glamorous," Avicii said.
3. English was not his first language, but he made sure great lyrics were incorporated into his melodies.
"Lyrics are important, but it's hard, because English isn't my first language - although it feels like it is these days! I grew up with amazing melodies, so getting that right on a song has always been the key thing for me, but there's no reason why a great melody doesn't deserve great lyrics," he said during an interview with Digital Spy.
4. He knew how to live life to the fullest:
"One day you'll leave this world behind so live a life you will remember," he sang in his The Nights.
5. Avicii compared dance music to a virus and the impact it has on different music genres:
"Dance music is like a virus: it has affected so many different genres," Avicii said during an interview with The Guardian.
6. He always knew how to get the party started:
"I'm a DJ. I know how to get the party started," he said.