Gay Graduate Student Files Sexual Harassment Suit Against His Aging Lesbian NYU Professor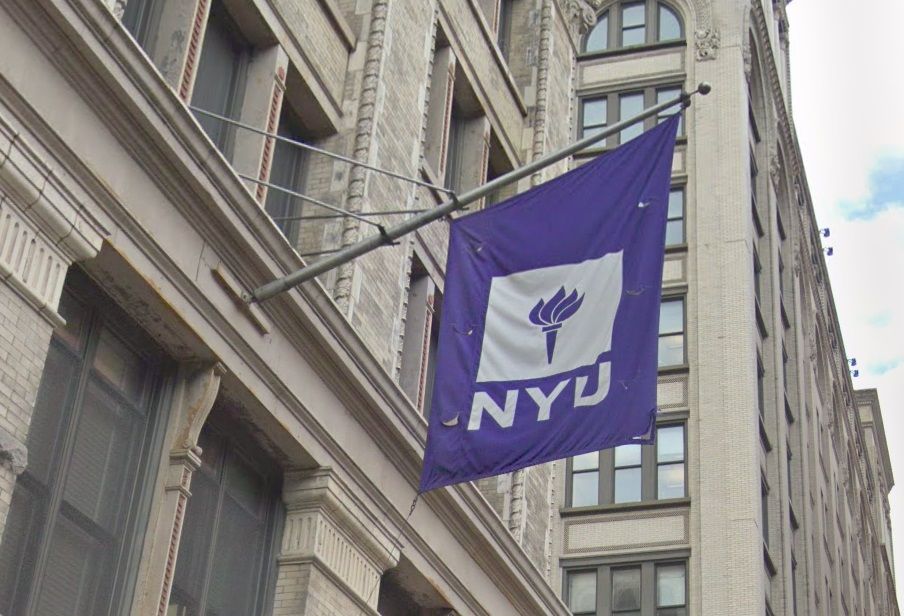 A gay graduate student has filed a lawsuit against his lesbian former professor, accusing her of sexual assault and controlling his life while she was his doctoral adviser, then ruining his career. He also accused his university of gender bias against him in its investigation of his allegations.
Nimrod Reitman, 34, accused professor Avital Ronell, a German and comparative literature lecturer at New York University, of "shocking misconduct" in his complaint, which was filed at the New York State Supreme Court on Thursday.
"The personal and professional price of filing a complaint against a prominent professor is heavy, but I would like to encourage other students in my position to speak up if they feel safe to do so and know that harassment is never okay, and is a result of an abuse of power," Reitman said in a statement sent to Newsweek.
"The women who have shared their stories and ignited the #MeToo movement inspire everyone, including me; they have been incredibly courageous and a great source of strength in speaking truth to power.
"It was never my intention to be part of that extraordinary movement, but if my story can help stop this from happening to other students or if my story helps others feel like they are not alone, then I am glad to have spoken."
In his lawsuit, Reitman claimed that for over three years while at NYU he was "subjected to sexual harassment, sexual assault and stalking" by Ronell, "which devastated him and caused serious damage that he will likely suffer for years to come."
He alleged that Ronell "created a false romantic relationship" between them and "by threat of, among other things, not allowing him to advance his Ph.D., asserted complete domination and control over his life."
The accused, world-renowned in her academic field, is also the Jacques Derrida Chair and professor of philosophy at The European Graduate School. Reitman's lawsuit described her as a "superstar" of the academic world.
"They have been threatening a lawsuit for about a year, and we believe it has no merit," a spokeswoman for Ronell told Newsweek. Ronell has previously "consistently, categorically and unqualifiedly" denied Reitman's allegations.
Among Reitman's specific allegations against Ronell are "repeatedly and forcibly groping, touching and kissing him on a regular basis," despite his objections, "and [she] often demanded that he act in kind, otherwise she would refuse to work with him."
"Ronell also used her standing in the academic community as a threat against Reitman, often bragging about her sphere of influence and how she could 'make or break' careers in academia," according to the complaint.
"Though she bragged about getting her students teaching positions at 'the best' schools, she also told Reitman stories of how she enacted vengeance against those who had wronged her. She referred to this as her 'mafia' capabilities."
Reitman also accused her of "sabotaging" his attempts to find work after the completion of his doctorate because she was angry that he would leave her.
Reitman detailed "verbal and written harassment" and included a number of messages sent by Ronell, including "highly sexualized comments."
The former grad student filed a Title IX complaint with NYU, and after an 11-month investigation by university officials, Ronnel was suspended for a year for breaching policies.
However, according to Reitman's lawsuit, NYU found "insufficient evidence" to substantiate his allegation of sexual assault, because there were no "corroborating witnesses."
The university also "found that Reitman had failed to produce sufficient evidence to conclude that Ronell had engaged in stalking of him and that he had failed to demonstrate 'substantial emotional distress,' which is an element of a claim of stalking."
Yet it also determined at the end of its investigation that Ronell's actions "were both objectively and subjectively sufficiently pervasive to alter the terms and conditions of Reitman's learning environment."
Reitman claimed that NYU was discriminatory against him because of his gender in its investigation of his allegations against Ronell.
He also stated that after the investigation, Ronell and her colleagues at other universities "launched a widespread disinformation campaign against Reitman, falsely accused him of, among other things, having waged a 'malicious campaign' against Ronell and having a 'malicious intent,' thereby further ruining his hopes for any future career in academia."
Reitman now works in the Department of Literary Studies at the University of Ghent in Belgium. He is also a visiting fellow at Harvard University.
"When Nimrod Reitman first came to NYU's Title IX office—two years after he graduated—the staff there took his reports of sexual misconduct very seriously and conducted a thorough investigation that concluded that he was, in fact, the victim of sexual misconduct," said NYU spokesman John Beckman in a statement to Newsweek.
"As a consequence, the faculty member involved—Avital Ronell—has been suspended from the university, and any meetings she has with students at some future time must be supervised.
"In addition, we are thoroughly examining his claims of retaliation, which is expressly prohibited at NYU. The results of that investigation could lead to additional sanctions.
"The university takes the issue of sexual misconduct seriously—indeed, training on sexual misconduct is universally required—and regrets the troubling behavior to which Mr. Reitman was subjected.
"Nevertheless, we think the lawsuit filed by Mr. Reitman is unfortunate. We have been trying to come to a fair settlement, but his demands remain unreasonably high—many millions of dollars. We shall continue to try to come to terms with him and work to help him put this unfortunate chapter behind him."
A past press release issued on behalf of Ronell in response to Reitman's allegations in his Title IX complaint said: "Ronell has consistently, categorically, and unqualifiedly denied all of Reitman's allegations, the first and only such allegations made against Ronell during her forty year career as an educator.
"Ronell, a lesbian, describes the correspondence between herself and Reitman, who is gay, as largely gay-coded, with literary allusions, poetic runs, and obviously exaggerated expressions of tenderness that were often initiated and returned by Reitman.
"The inability of Reitman to find a job and not any actual, or perceived, sexual harassment of him by email, is what this case is about."
Messages allegedly sent from Ronell to Reitman
"most Baby … let's cuddle like cubs"
"get your ass back home, darling … I am sorry I ever let you go!"
"I love you and long for you"
"Lots of love my sweet beautiful infinitely desireable"
"You looked gorgeous. Couldn't keep my eyes off you!!!"
"whispering to you, holding you"
"I'm with you, I'm in you "
"I'm so proud, loving power pump"
"I just want to rest silently with and on you"
"you are arousing"
"my image during meditation: we're on the sofa, your head on my lap, stroking your forehead, playing softly with yr hair, soothing you"
"I'll see you at the orifice, I mean office"
"did you find your phallus?"
"it's your cock-er-spaniel calling."
"are you still awake? I really do need to talk to you as promised!"
"PS—I'm not sure why you say it was impossible to phone?! I'm afraid I changed plans to wait for this call and now I'm utterly confounded by your declaration. did something happen? Pls--I left you a msg, this is difficult for me."
"is it too late to hear yr beautiful voice?"
"I guess it's too late for you at this point--I sought solace by imagining some more talk, wanting to hear your voice. …"
"I tried to call you a number of times, unfortunately couldn't get through, would have liked to leave a msg. …"
"…I now am on a need to hear from you basis, please don't refrain much longer! …"
"…I was crying when I did not hear back from you. It was a hard night, but I'm pulling together. Yes, I did need to talk to you and will have to stop reverting to that level of expectation, which puts too much pressure on you, I sense and see…."
"I was disappointed not to be able to reach you tonight. It would have been easier for me if you had said you wouldn't be available …"
This article was updated to include a statement by NYU.