Avocado Company Recalling California-Grown Fruit Sold In Six States Over Listeria Concerns
California-based Henry Avocado has announced a voluntary recall on all California-grown avocados due to concerns of listeria contamination.
The company announced the recall on Saturday, saying the move is "out of an abundance of caution" following positive test results during an inspection at the company's packing facility.
No illnesses have been reported in connection to the recall, Henry Avocado said in a statement.
"We are voluntarily recalling our products and taking every action possible to ensure the safety of consumers who eat our avocados," Phil Henry, President of Henry Avocado, said.
The recall relates to fruit marketed as California-grown conventional and organic avocados. The avocados are whole and sold in bulk by various retailers in Arizona, California, Florida, New Hampshire, North Carolina and Wisconsin. All shipments are involved in the recall, though avocados imported from Mexico and distributed by the company have not been impacted and are safe to eat.
The company notice advises that customers can identify recalled avocados by the "Bravocado" sticker on the fruit. The sticker will also read "California" and "organic."
Customers are instructed not to consume recalled avocados, but to instead throw them away or return them to the point of purchase to receive a refund. Individuals with questions about the recall can call the company at (760) 745-6632, Ext 132 or visit www.henryavocado.com/media for more information.
Listeria concerns were the reason behind an October 2018 recall of nearly 90,000 pounds of Johnston County Hams products as well as the reason for the temporary shutdown of Blue Bell Ice Cream in 2016. The Blue Bell listeria outbreak, which originated from the company's supplier, killed three people in Kansas.
According to the Centers for Disease Control, listeria can occur between one and four weeks after an individual consumes contaminated food. Symptoms include headache, fever, muscle aches, stiff neck, confusion, loss of balance, and convulsions. Among pregnant women, the illness can cause miscarriage, stillbirth, premature birth or infections for the infant.
Listeria can be fatal among young children, the elderly and those with weakened immune systems.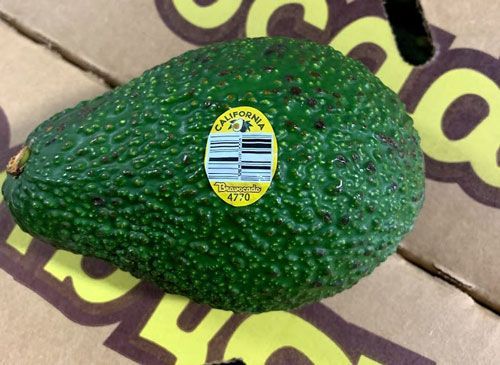 Avocado Company Recalling California-Grown Fruit Sold In Six States Over Listeria Concerns | U.S.