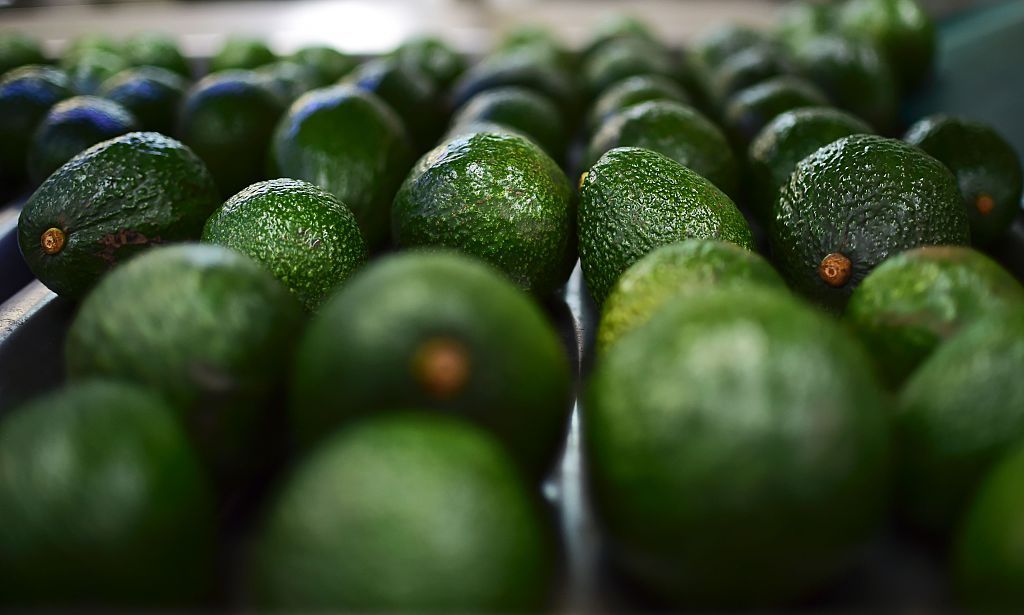 High avocado prices mean that guacamole could be in shorter supply than usual at Cinco de Mayo parties this year.
A reduced harvest from producers in Mexico, Peru and California and surging global demand for the fruit means that prices for some varieties have soared just in time for the national Mexican celebration.
The price of some varieties of the fruit has leapt from 92 cents last year to $1.43, according to the latest Department of Agriculture weekly retail price report. It is not all bad news though, as the price of the popular Hass variety has remained relatively stable at $1.38, down from last year's $1.40.
According to Bloomberg wholesale prices have also increased, and the price for a box of avocados has doubled over the last year. According to the data, a 10-kilogram box costing $27.89 at the end of April.
Behind the price surge are a series of crises that have impacted supply.
More than 80 percent of the U.S. avocado supply comes from Mexico, and a bad harvest means that supplies are down, and imports are expected to decrease over the next two months.
In the Mexican province of Michoacan, producers are on strike, enraged that suppliers are selling the fruit for as much as five times more than they are paying farmers for them.
In California and Peru, supplies are also down, owing to heavy rains and flooding. For avocado plants, large crop yields alternate with smaller yields, with 2017 an ebb in the cycle.
There is also increased demand globally for avocados, which have the highest protein and oil content of any fruit and are increasingly prized for their nutritional value. In the U.S, the number consumed has doubled between 2006 and 2015. Bloomberg reports that demand has also surged in the EU and China.
Producers say the prices will hit consumption, with California Avocado Commission predicting 105 million pounds of avocados will be consumed for the Cinco de Mayo holiday, down from 135 million last year, reported the Associated Press.
With no immediate end in sight to the problems that have beset producers, obsession with the fruit continues to climb, with a restaurant which only serves avocados even opening in New York in April, while a month earlier Starbucks introduced an avocado spread.