Avoiding Cyber Monday, Giving Tuesday Online Scams
A "Naughty List" released earlier this month by the Better Business Bureau (BBB) features 12 common strategies that scammers have been known to use to trick spenders during the holiday shopping season.
The BBB advised shoppers to be cautious following a rise in online scams reported since the start of the coronavirus pandemic. According to the BBB's report on scams for 2020, an estimated 38.3 percent of all scams reported last year were perpetrated using online purchases, with these kinds of scams being "riskiest" for shoppers ages 18 to 54.
"Consumers should watch out for any fraudulent schemes aimed at swiping their cash and stealing personal information," the BBB warned. The nonprofit organization noted that the 12 kinds of scams included on its "Naughty List" were "the top 12 scams of Christmas" that it said "are most likely to catch consumers and donors off guard during this season."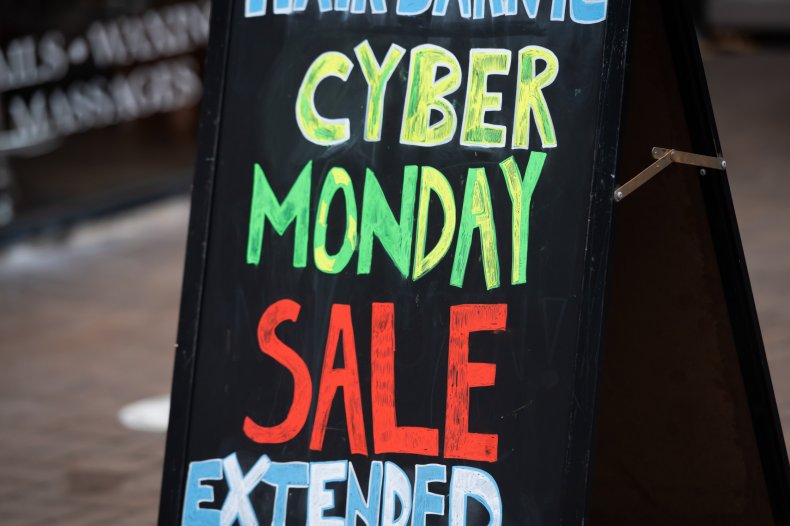 First on the BBB's list is "misleading" ads that pop up on social media. These ads can purport to be for a charity or small business, some of which the BBB said never deliver the items advertised. The BBB advised shoppers to look into the businesses that claim to be behind the ads before making an online purchase.
Social media gift exchanges are second on the BBB's list. Some of these gift exchanges encourage shoppers to "pay it forward" by sending purchases or money to unknown recipients. "There is even a twist about 'Secret Santa Dog' where you buy a $10 gift for your 'secret dog,'" the BBB said, adding that these kinds of scams are really "an illegal pyramid scheme."
The BBB's list went on to warn consumers about sharing personal information over holiday-themed apps, being wary of false alerts claiming that personal accounts have been hacked, accepting "free" gift cards, and falling for scams related to temporary holiday jobs or false charity organizations. Fake websites, fake shipping information and fake pet advertisements can also serve as scams during the holidays, as can virtual craft markets or items that appear to be for sale at prices that seem too good to be true.
"Low or ridiculously priced luxury goods, jewelry, designer clothing, and electronics are almost always cheap counterfeits and knockoffs," the BBB said, adding that "Baby Yoda" items and game consoles are among the high-demand items for the 2021 shopping season. "Be very cautious when considering to purchase these high-value items from individuals through social sites."
A second set of recommendations that the BBB released ahead of Cyber Monday advised shoppers to make sure their computer's antivirus software has its most recent update installed and to use their credit cards when making purchases online so that any suspicious activity can later be contested. The BBB also encouraged shoppers to check out businesses they are not as familiar with through the store's business profile on the BBB website, where shoppers can also report suspected scams and search to find where scams have already been reported in their area.
A spokesperson for the BBB told Newsweek the bureau's Scam Tracker typically receives more than 50,000 reports every year, with preliminary tracker data suggesting the number of scams reported for all of 2021 would be similar to the numbers reported throughout 2020.
Updated 11/29/2021, 2:52 p.m. ET: This story has been updated with a statement from a spokesperson from the BBB.