Avoiding the 'Sanctioned Fraud' of Credit Card Junk Fees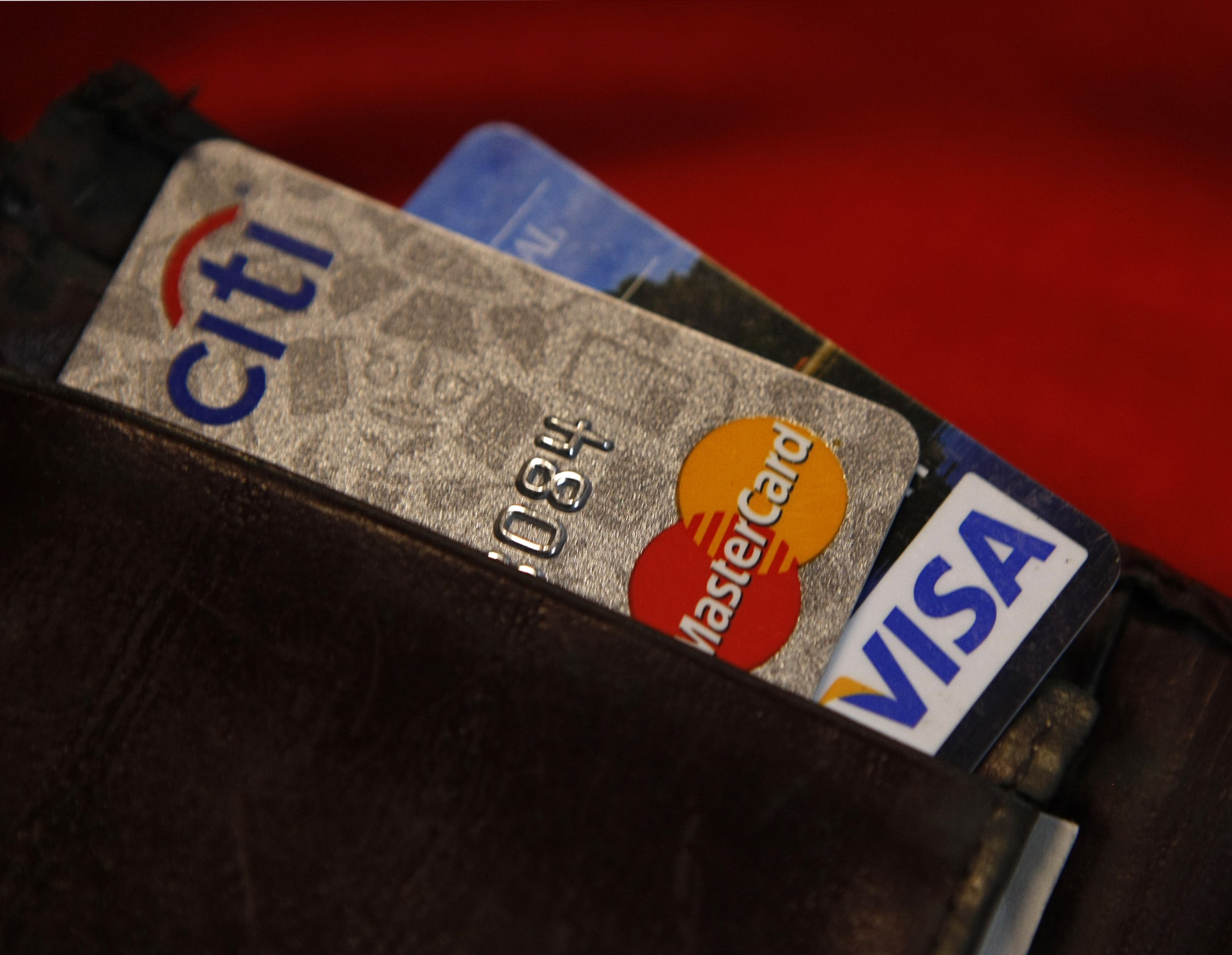 When William Livingstone booked a recent airline ticket from Warsaw to Madrid, he found something unusual on his bill: a $15 "credit card fee" with no explanation. It appeared his credit card was just helping itself to some of his money because it could.
Why? Perhaps it was a currency exchange fee, the result of converting dollars into zlotys. Then again, it just could be a money grab by his airline. Hard to say.
Livingstone, who runs a business in Helena, Mont., is one of many bewildered credit card customers who have encountered mysterious fees on their statements. These fees should have quietly vanished after passage of the Credit Card Accountability Responsibility and Disclosure (CARD) Act of 2009, a law that clamped down on nuisance fees. But with a new, pro-business administration in power, industry watchers expect a surge in junk fees as the shackles of federal regulation are carelessly unlocked.
Livingstone, who believes he was overcharged for his airline tickets, tried to find the reason behind the fees and other charges, and contacted me for help. "This is fraud," he said.
Yes, it sure feels that way. And it's happening on such a breathtaking scale that makes it so much worse. It's institutionalized, sanctioned fraud that represents a colossal regulatory failure. If you don't want to become the victim of a junk fee, there's really only one person who can help: you.
Fees are still here
"Credit card companies are masters at making money," says Jake Serfas, a lead financial strategist at O'Dell, Winkfield, Roseman and Shipp, a Washington, D.C., retirement planning firm. "They convince the public that everything they want is only a swipe away. But what is that swipe really costing the consumers?"
A lot. More credit card companies are charging a range of fees for everything from card replacements, reward redemption, foreign currency conversion, over the limit, duplicate statement, balance transfer and account closure. Many of these are "junk" fees, meaning they effectively cost the company nothing to provide and are almost pure profit—in other words, they charge them simply because they can.
"Most of these are small, ranging from $1 to $12 per fee," explains Serfas. "And although it may not seem like a lot to a consumer, spread out over millions of credit card users and they are making hundreds of millions of dollars in small charges."
Why isn't the government doing more? Well, the CARD Act, which was designed to protect consumers from hidden and unreasonable fees, eliminated some charges. But hidden fees remain a key revenue source for credit card companies and for merchants.
"Hidden fees are still part of the business," says Roseman.
What to look for? Actually, it's more a question of what not to look for. If you're not reading your credit card statement at least once a month, chances are you're missing something.
Here are just three particularly egregious examples:
The reordered transaction trick
If you have overdraft protection on your account, watch for this little trick: Your bank will reorder your transactions throughout a day to maximize the number of times that you pay overdraft fees. "Consider this example," says Nick Clements, who runs a site called MagnifyMoney that publishes transparency scores for financial institutions. "You start the day with $50 in your account. You then make three withdrawals throughout the day, the first at 10 a.m. for $20, the second at 1 p.m. for $20 and the third at 7 p.m. for $40. In this particular scenario, you should have only overdrawn on your account at the third transaction, right? The trick happens when your bank reorders your withdrawals so that the $40 happens first, then a $20 and then the final $20. In this case you would have actually overdrawn twice." Legal? Yes. Unfair? Without a doubt.
The balance transfer fee
Say you're carrying a balance and want to transfer the amount to another card with a lower interest rate. Watch out! Your card may charge a "balance transfer fee" of 3% or $5—whichever is higher—to do it. "It's in the small print," says Adam Jusko, the CEO of the credit card website Credit Card Catalog. This is particularly nefarious because it's often part of a "zero percent" initial rate. "The card issuer is essentially using the balance transfer offer as a marketing ploy to lure customers away from competitors, but instead of just taking it as a marketing cost, they can't curb their natural tendency to squeeze a buck out wherever they can," he says. The card company makes money on both ends of the deal.
Cash advance fees
"You're in enough of a pinch that you're turning to your credit card company for a cash loan," says Kerri Moriarty, the head of development for Cinch Financial, an optimization service for personal finances. "Now you're not only subject to a much higher interest rate—nearly 5 percent higher than your regular purchase rate—but also a fee in the form of 4 percent of the advance amount," She advises exhausting all other possible options first, like withdrawing from a retirement account or using a home equity line of credit or even just asking a family member or friend for a short-term loan, all of which will cost you less in the long run.
Of course, this is just a small cross section of possible credit card fees. Banks, credit card companies and merchants are creative. Just when you think you've seen it all, along comes another surprise fee.
How to avoid them
Experts say you can escape from these fees with three proven strategies: behavior modification, early detection and resistance. First, know what kinds of activities can trigger a junk fee. Those include large charges, transfers, late payments and making purchases in a foreign country. Avoid doing those things, and if you can't, at least ask your credit card company how much it will cost and request a waiver, if possible.
Next, monitor your credit card statement very carefully. If you see anything that appears out of place, notify your bank or merchant immediately.
The final strategy is resistance: fight the fees. Banks know these are junk fees and are likely to roll over when you challenge them. "You could also use some leverage and threaten to cancel a card and switch to another credit company for reduced charges," adds Serfas, the financial strategist. "This could even be a great time to ask for a lower interest rate."
Don't be too quick to pin a junk fee on a bank, though. As Livingstone found out, his $15 fee was added by Ryanair, the discount airline he'd booked his tickets through. It charges a flat 2 percent fee on all credit card transactions. Why? Why not?
One thing seems clear: These junk fees are poised to expand in the current laissez-faire regulatory environment. The only person who can save you is the one staring at you in the mirror.
Yes, gorgeous. I'm looking at you.
Consumer advocate Christopher Elliott's latest book is How To Be The World's Smartest Traveler (National Geographic). You can get real-time answers to any consumer question on his new forum, elliott.org/forum, or by emailing him at chris@elliott.org.