'Away' Season 2: Will There Be Another Season of the Netflix Show?
Away is currently the second most-watched TV show in the U.S. on Netflix, with viewers across the country watching as Hillary Swank's Emma Green headed to Mars. Many of those viewers, however, have made their way to the end of the 10-part season and have been left wondering if there will be another season of the space drama.
So far, Netflix has not announced Away Season 3, and it is likely to be a few months before the streamer announces if and when there will be more episodes of the show. Netflix likes to wait at least one month before announcing the future of its shows, so they can analyze the viewing data for the show.
However, during the coronavirus times, Netflix has generally taken longer to announce renewals, meaning that Away fans may not hear anything about the future of the show until the end of 2020 at the earliest.
That does not mean, however, that the makers of the show are not prepared for Away Season 3. In fact, the maker of the show has previously teased that she can see the show running for multiple seasons.
Showrunner Jessica Goldberg told Bustle: "I think it's a three season plan, and it definitely is in different places for the three seasons."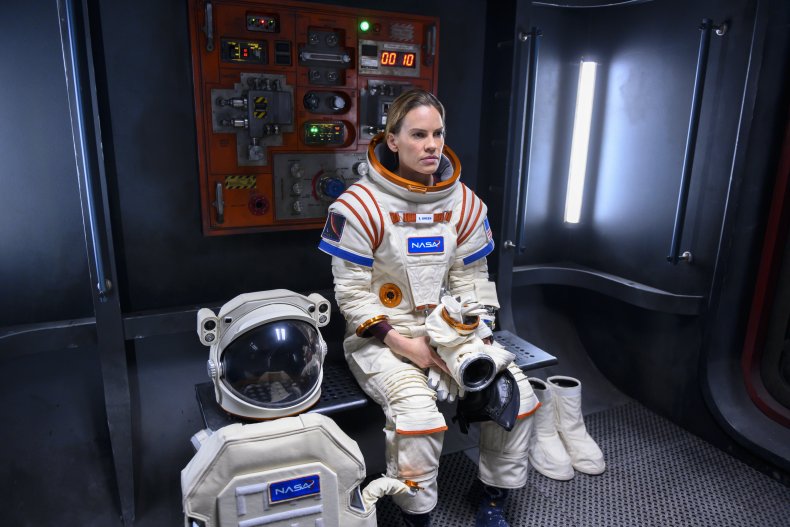 As the mission has three stages—launch, Mars and return—is likely that if we do get Away Season 2, it will mostly be set on Mars as the team explores the planet.
Creator Andrew Hinderaker teased this when he told Collider: "In terms of Season 2, I always felt like if there was a final card that I would love to have on the season, it would be 'Away will return for Season 2... on Mars.' Part of what we're promising is what that crew experiences at the very end, we now we get to live in a new world."
Goldberg also hinted in an Inverse interview: "Somehow, that family managed to stay very tethered to each other in the first season...but this is 14 months on Mars and then 8 months back. So just all those questions seem so exciting."
Viewers, should not expect, however, the show to become a Martian-fighting drama. Asked by Inverse whether the team is due to find life on Mars, Goldberg said: "When I say life, I mean like a microorganism. I don't mean an alien, the show would never go in that direction."
If Netflix does order Away Season 2, fans should expect it in about a year's time, suggesting an early September release date for 2021.
Away Season 1 is streaming now on Netflix.