An Awkward G20 Summit for the U.S. | Opinion
The recent G20 foreign ministers meeting in Bali, Indonesia, was a golden opportunity for U.S. Secretary of State Antony Blinken to enlist the world's developing economies as participants in Washington's sanctions regime against Russia. At least, that's what the State Department was hoping for. Previewing the trip to reporters this week, U.S. officials made it clear that Blinken would have two prime objectives during the meetings: remind everyone within ear shot that Russian President Vladimir Putin is responsible for the surge in global food prices, and appeal to China, Putin's most important foreign partner, to avoid supporting Moscow's war effort.
It became evident very early on, however, that Blinken didn't succeed in those goals. There was no joint communique issued after the event, and the war in Ukraine took the form of the big, fat elephant in the room. Washington left Bali disappointed.
For the U.S. and the European Union, the Russian invasion of Ukraine is a clear-cut case of right versus wrong. Russia, the aggressor state, launched a preventive, unjustified assault against an innocent neighbor merely trying to exert its independence and sovereignty. The ruthless Russian military offensive in the Donbas, in which entire cities and towns are rendered inhospitable by non-stop Russian artillery fire, is only reinforcing this value set in the minds of policymakers in the West. You can't blame them; Moscow's prosecution of the war has been nothing short of medieval, even criminal. One of the primary reasons the West was able to come together so quickly on multiple sanctions packages was because of these criminal acts, whether it involved executing civilians on the outskirts of Kyiv or sending missiles into a cramped theater.
The rest of the world, however, doesn't view the war in Ukraine the same way. One can stomp one's feet in disgust or scream in righteous indignation about the immorality of these perspectives, but it's a reality the U.S. and its allies have to contend with. And, just as you can't blame Western leaders for viewing Putin as a monster, you can't fault leaders in India, South Africa or Indonesia for putting their country's welfare first.
Different nations have different reasons for staying impartial. Indonesia, for instance, has a long history of neutrality in foreign relations and is wary of picking sides in international disputes far outside Southeast Asia. Neutrality is even more vital this year, as Indonesian President Joko Widodo serves as the rotating chair of the G20 grouping and attempts to carve out a place for Indonesia as a responsible diplomatic power. In April, Widodo invited both Putin and Ukrainian President Volodymyr Zelensky to attend the G20 heads-of-state summit this November, knowing full well that sending the Russian president an invitation would likely rankle officials in Washington and possibly lead President Joe Biden to boycott the event.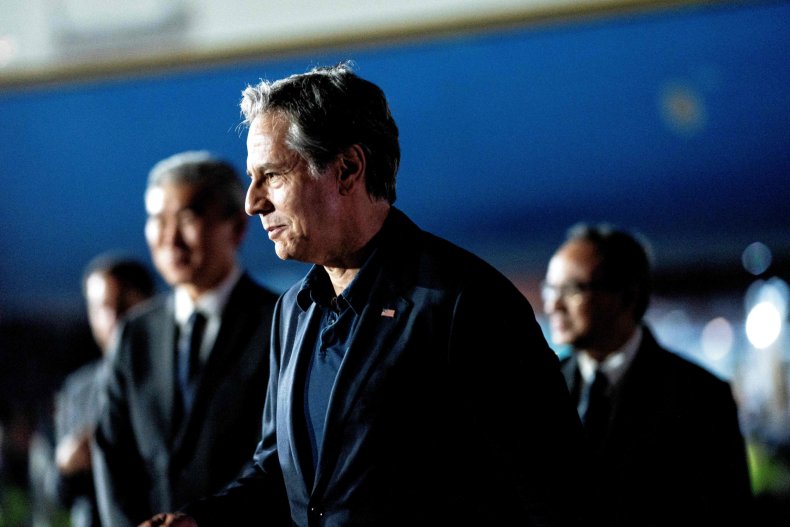 India is in a similar boat. Relations between Washington and New Delhi have drastically improved since the turn of the century. Successive U.S. presidents have valued India as an increasingly valuable strategic partner in Asia, even more so today, as the U.S. seeks to cobble together a balancing coalition against China in the Indo-Pacific. U.S. and Indian military drills are a regular occurrence, the two countries have institutionalized a strategic dialogue of top officials and U.S. defense exports to India have gone from near zero in 2008 to $20 billion in 2020. The U.S.-India trade relationship has increased from $43.3 billion to $78.2 billion during the same time period.
Yet India is still a country that prides itself on its foreign policy independence. It's highly skeptical of alliances, historically suspicious of the United States, and once upon a time was the target of U.S. sanctions itself. The Indian political elite still values its decades-long ties with Moscow, established during the early days of the Cold War. The Indian military is dependent on Russia for 60 percent of its equipment, a point of leverage Indian Prime Minister Narendra Modi can't be sure the Russians won't exploit if he becomes more sympathetic to the U.S. position. India also has a reason to preserve its pipeline to relatively cheap Russian energy sources at a time when Brent crude oil prices are in the $100 per barrel range.
The African continent, too, isn't exactly impressed with the U.S. strategy. Whereas the top objective of Washington's Russia policy is preventing a Russian military victory, African countries are far more interested in ensuring the costs associated with the war in Ukraine are curtailed to the fullest extent possible. Russia and Ukraine accounted for more than 40 percent of Africa's wheat supply before the conflict. But with the fighting negatively reducing wheat exports, food prices are rising. While Russia's blockade of the Ukrainian coastline is largely responsible for the wheat shortage, Senegalese President Macky Sall, the current chair of the African Union, also blamed U.S. and European sanctions for making it harder to find ships that would transport Russian agricultural products. South African President Cyril Ramaphosa exhibited a similar sentiment back in May, when he proclaimed that the sanctions were impacting "bystander countries" in Africa. In short, African leaders would prefer the war end as soon as possible rather than see it drawn out into a years-long quagmire.
One can strongly disagree with these positions, as U.S. officials most certainly do. But we would be remiss to ignore them. In Bali, Secretary of State Blinken found it impossible to do so.
Daniel R. DePetris is a fellow at Defense Priorities and a foreign affairs columnist at Newsweek.
The views expressed in this article are the writer's own.