Awkward: White House Official Once Wrote Tweet Slamming Obama Over Potential Handshake With Kim Jong Un
A White House official's old tweet has come back to haunt her, after it emerged she had criticized then president Barack Obama over the mere possibility he could one day shake the hand of North Korean leader Kim Jong Un.
Mercedes Schlapp, the director of communications at the White House, wrote a tweet in 2016 that suggested it was almost unthinkable for Obama to shake the hand of Kim.
"#Cuba #obama shakes hand with dictator Raul Castro. next shakes hands with NK dictator Kim Un Jung? " she wrote.
Her tweet was rediscvoered and shared following the historic meeting between Kim and President Donald Trump, which both leaders praised as succesful, CBS News reported.
Other comments also shared by eagle-eyed Twitter users included host Lou Dobbs slamming Obama for reaching out to a dictator, and republican commentator Kayleigh McEnany questioning why Obama was appeasing "enemies of democracy while trashing its allies."
But Schlapp defended her old tweet, stating the situations were very different—although she did not elaborate on why her opinion on Kim would have changed in the two years since she composed the tweet.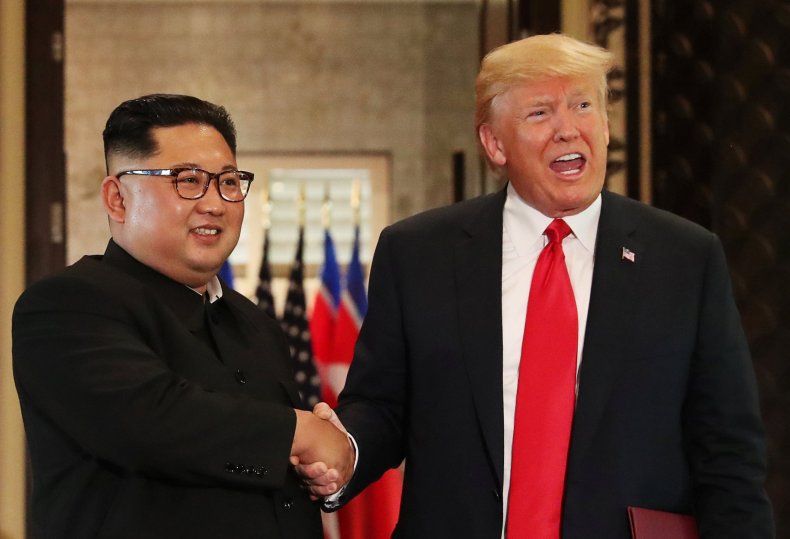 "Feeling great. Obama failed in his diplomacy when dealing with Cuba. Gave it all to Raul and expected nothing in return. President Trump is the real deal maker and is successfully moving NK in the right direction with maximum pressure campaign & working towards denuclearization," she wrote.
"You all have too much time on your hands. Learn some history. Obama failed in his diplomacy with Cuba. Gave it all away for nothing in return. President Trump is working to denuclearize Korean Peninsula, which Obama failed to do," she added, suggesting that people were upset simply because President Trump was "working to bring world peace."
The meeting between the leaders was described by Trump as being the start of a "terrific relationship", with the president commenting: "A really fantastic meeting. A lot of progress. Really very positive. I think better than anybody could have expected. Top of the line. Really good."
Updated | This story has been expanded to include additional information about the North Korea summit.