Ax Attacker Hacks Woman's Leg, Flees via Fire Escape and Locks Herself In Elevator
Police in New York have charged a woman with assault after she allegedly slashed a victim with a hand ax inside a Manhattan residence.
The NYPD said that, on Monday night, a woman was inside the building on East 85th Street with the female victim, who ABC 7 reported was 28 years old.
The New York Daily News reported that neither lived at the address and were there to visit a mutual friend. The pair had apparently got into a fight when one woman slashed the other woman in the leg with the weapon.
The attacker then climbed out of the apartment window and onto the roof, using the fire escape, the paper said. She managed to get herself back to ground level before entering the International News and Magazines newsagent on East 86th Street.
The unnamed clerk there, who ended up calling the police, told the Daily News he recognized the woman and saw that her palms were covered in blood.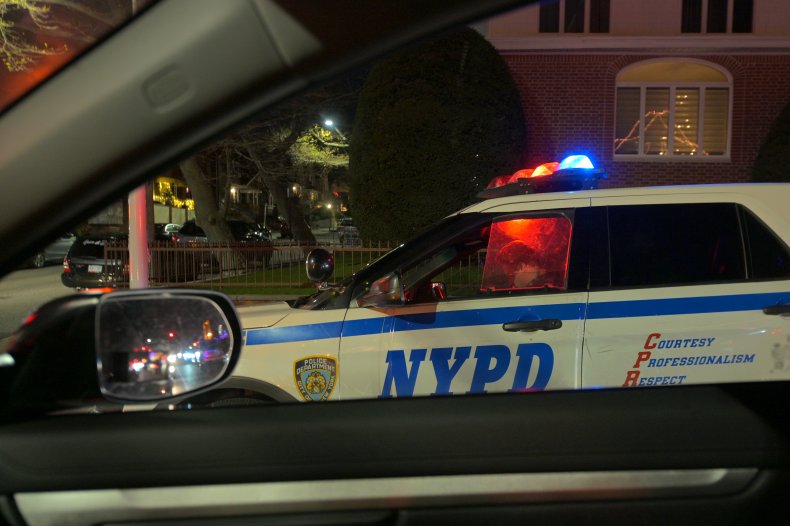 "She came in my store and said, 'Help me. They're coming to kill me.'" Describing her as a "very nice lady", the clerk added, "I can't believe she did this. We used to talk about stocks."
"She kept talking about 'the cat, the cat, they're going to kill the cat.'"
The woman got on board a city bus before getting off a block away. She rushed into an apartment building on East 86th St and asked the doorman for help, before running into a freight elevator where she locked herself in.
She was encouraged to leave the elevator by the NYPD's Emergency Service Unit and has been taken into custody, pending charges. The unnamed victim of the attack told the Daily News: "I was scared. I looked at my ankle and I was bleeding. It was very weird."
In a statement to Newsweek, an NYPD spokesperson said that "the defendant struck a female victim in the leg with a hand ax causing a laceration."
"The victim was in a stable condition and was treated at Metropolitan Hospital. The defendant was arrested at 2248hrs in the vicinity of East 85th Street and 1st Avenue, she was found to be in possession of the ax."
Luciana Pricop, 32, from Manhattan, has been charged with assault and criminal possession of a weapon, the police spokesperson added.
Last month, police in Los Angeles arrested a man with an ax and a knife, following the discovery of the body of a centenarian who was found dead with "contusions and lacerations," in Encino.
Jason Shakib told ABC7 his 102-year-old grandfather, Youssef Mahboubian, was the victim, adding that "my wife is horrified to hear he was murdered by some ax-wielding psychopath."
Adam Dimmerman, a 47-year-old from Santa Barbara has been charged with murder, attempted murder and assault with a deadly weapon, CBSLA reported.