Axe-Wielding Palestinian Killed by Israeli Soldiers, Military Says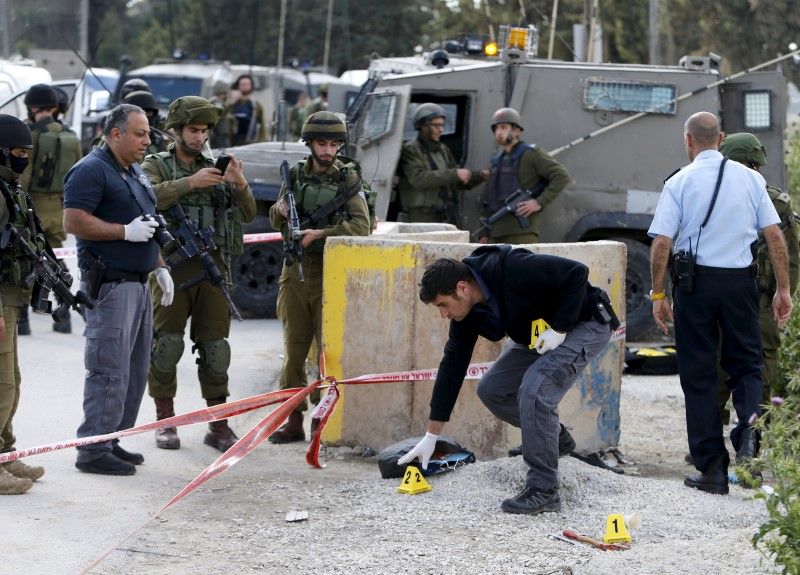 Israeli soldiers shot dead an axe-wielding Palestinian assailant on Thursday, the military says, the first such fatal incident in three weeks in the Israeli-occupied West Bank.
Israel has pointed to what it describes as a significant ebb in a wave of Palestinian street attacks that began in October, while cautioning it was too soon to say whether the decline would continue.
Within the past six months, Palestinians have killed 28 Israelis and two U.S. citizens in knife, car-ramming and gun assaults. In recent weeks, these have slowed from near-daily occurrences to more sporadic incidents.
Israeli forces have killed at least 191 Palestinians, 130 of whom Israel says were assailants. Many others were shot dead during clashes and protests since October.
In a statement on Thursday's incident, the military says a Palestinian man attacked soldiers with an axe near the West Bank city of Hebron, slightly wounding one of them. "Responding to the immediate threat," the troops shot and killed him, it says.
He was the first Palestinian killed by Israeli forces in the West Bank since two assailants were shot dead after trying to stab soldiers in the town of Hebron on March 24.
One of the Hebron attackers, already wounded and lying on the ground, was shot in the head by a soldier who prosecutors said on Thursday would be charged with manslaughter in military court next week.
Although the charge is less severe than murder, which requires proof of premeditation, it carries a maximum penalty of 20 years' imprisonment.
Palestinian leaders say attackers have acted out of desperation in the absence of movement toward creation of an independent Palestinian state in territory Israel captured in the 1967 Middle East war.
Tensions over Jewish access to a volatile and contested Jerusalem holy site, revered by Muslims as Haram al-Sharif (Noble Sanctuary) and Jews as Temple Mount, have also fueled the violence.
Israel says incitement in the Palestinian media and personal problems at home were important factors that spurred assailants, often teenagers, to launch attacks.