Axel Kicillof Is Argentina's Secret Weapon Against Default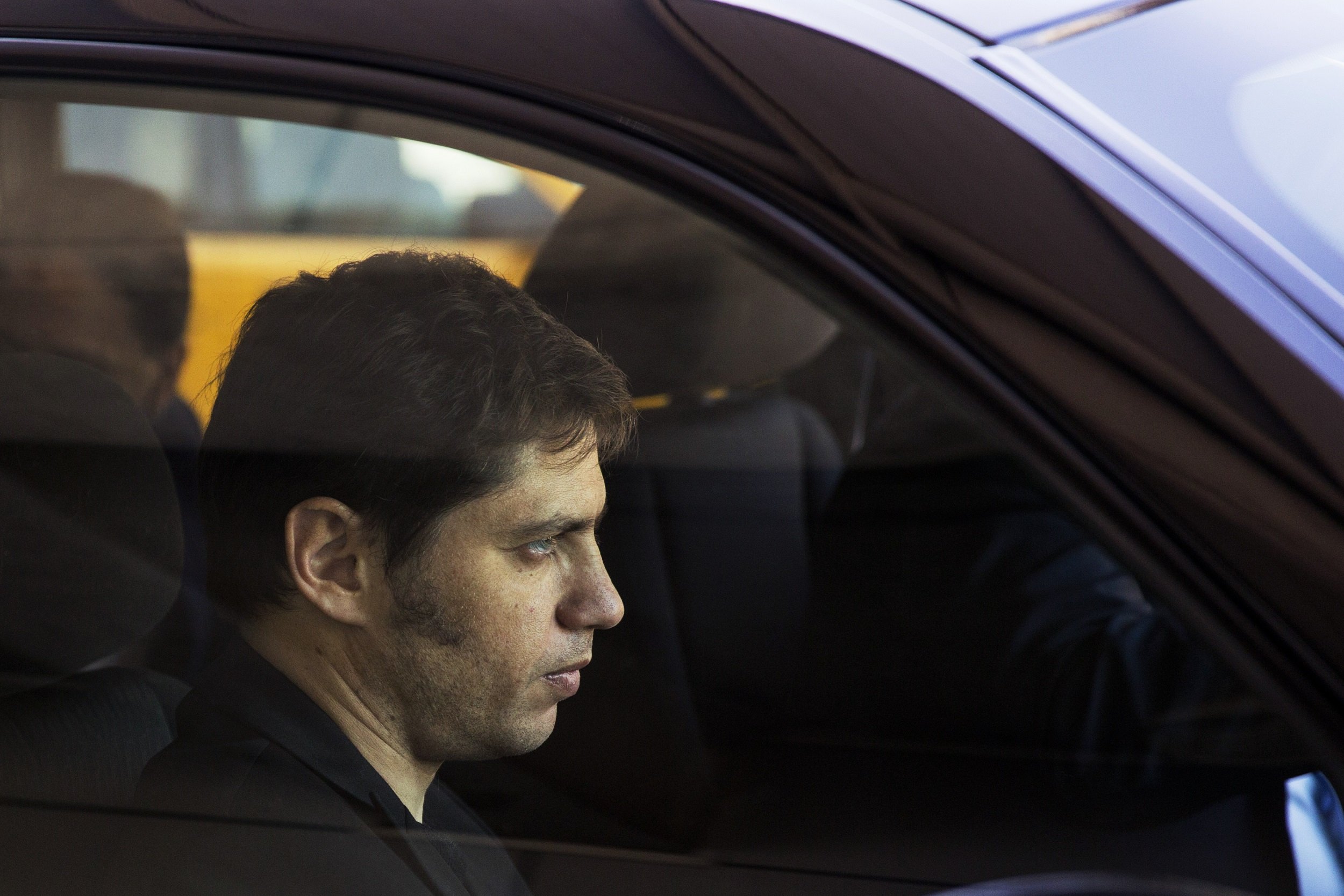 Give Argentina high marks for high theater.
As Latin America's third-largest economy teeters on the brink of default Wednesday evening, it is pinning its hopes on the star power and persuasive skills of its young economy minister, Axel Kicillof, to broker an 11th-hour deal.
If the South American nation doesn't succeed in reaching a settlement with its creditors by midnight Eastern Time on Wednesday, it will default for the first time in more than a decade, battering the country's already acutely fragile economy.
Until just hours ago, Kicillof refused to meet face to face with a group of creditors – which include New York-based multibillion-dollar hedge funds Elliott Management Corp. and Aurelius Capital Management LP – demanding that Argentina make them whole on bonds that have gone unpaid since 2001.
In fact, even after a U.S. judge appointed Special Master Daniel Pollack to assist Argentina in forging a long-awaited settlement with its unpaid creditors, Kicillof traveled to New York in late June – but only to give an explosive speech at the U.N. lambasting the U.S. courts for driving Argentina's economy to the brink.
He then promptly caught a jet back to Argentina. Throughout his short trip, Kiciloff never made clear whether he would meet with Argentina's New York-based creditors, who are owed an estimated $1.5 billion – and left them dangling.
Even if it was not a deliberate move to tweak Argentina's inflamed creditors, it worked: for the past 30 days, hedge funds such as Elliott have stepped up the urgency of their rhetoric, exhorting Argentina in editorials and emails to the press to come to the negotiating table. "With July 30th only 11 days away, the Argentine government appears determined to default," Elliott wrote in a recent missive to the financial press. "We hope it chooses to avoid this dead-end path."
Arriving suddenly on Tuesday, Kicillof swept into the New York offices of Special Master Pollack, where creditor talks were under way.
And, just like that, he reignited negotiations.
As one Argentine trader, who also traveled to New York this week, remarked following the appearance of Kicillof, "Looks like default will be avoided."
Known for his anti-establishment sideburns, Marxist leanings and aversion to ties and business suits, Kicillof is likely to find he clashes over a good deal more than just financial terms at the negotiating table with his hedge fund opponents.
Even so, it is unlikely Kicillof, who has the full backing of Argentina's President Cristina Kirchner, would stake so much political capital on a last-ditch effort if he was not confident of cementing a deal.
If he does, it will be not a moment too soon. Late Wednesday, the ratings agency Standard & Poor's slashed Argentina's foreign-currency credit rating to "selective default" from a triple-C-minus long-term rating. (A selective default means the country is meeting some, but not all, debt-payment commitments.)
"If and when Argentina cures the payment default on the discount bonds, we could revise our ratings on Argentina depending on our assessment at that time of Argentina's residual litigation risk, its access to international debt markets, and its overall credit profile," S&P wrote in a note.
As for the financial press, unaccustomed to dashing economy ministers who trail paparazzi and appear shirtless on the Internet, the challenge is a different kind entirely.
Of Kicillof, one Reuters journalist quipped on Twitter Wednesday: "I am trying so hard not to make a million jokes about how hot he is so as to appear like a Serious Journalist."