'I Really Thought I Was Going to Die': Canadian Man Speaks About Killing at Ayahuasca Retreat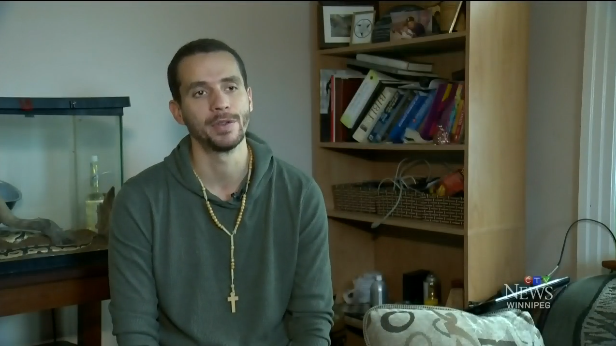 The Canadian man who killed a British traveler in Peru after they drank a hallucinogenic tea known as ayahuasca in December has spoken for the first time about the stabbing he says was in self-defense.
Joshua Andrew Freeman Stevens, 29, of Winnipeg, Manitoba, recently spoke to Canada's CTV News about the incident at the Phoenix Ayahuasca retreat center in Iquitos, within the Peruvian Amazon.
"I really thought I was going to die," he said of the incident.
Stevens said he attended the retreat to seek treatment for a skin condition he'd had for years that caused his hair to "fall out in circular patches" and a rash to develop on his arm.
Indigenous tribes in the Peruvian and Brazilian Amazon have traditionally used ayahuasca, also known as yagé, for spiritual or medicinal purposes. Ayahuasca is a combination of an Amazonian vine and plants that contains dimethyltryptamine (DMT), a drug with serious health side effects, including raised blood pressure and a frightening, anxious trip. Medical advice listed on the website for the Phoenix Ayahuasca retreat advises speaking with a doctor before taking ayahuasca in conjunction with antibiotics or antidepressants. Taking ayahuasca is typically not associated with violence.
Stevens is accused of killing Unais Gomes, 26, who also attended the Amazon retreat. Stevens told CTV News that Gomes took a double dose of the drug and began acting strangely, threatening him and workers at the retreat, who tried to intervene, with "a big butcher knife." Stevens used that knife to stab Gomes in the chest and stomach, which he says was in self-defense.
"If he gets his knife back, he's either going to kill me or the other two men here," said Stevens. "That's when I made the decision to stab Unais."
Peruvian officials held Stevens for 24 hours before releasing him last month. However, the case is still open and under investigation. Stevens will have to go back to Peru if authorities decide to pursue the case.
"We are deeply shocked and saddened by what happened at our center," Tracie Thornberry, the Phoenix Ayahuasca's owner, said a statement. "I'm unable to make a detailed statement until I'm advised that the police have fully completed their investigation."