South Africans Shocked by 'Sex Painting' of Zuma and Mandela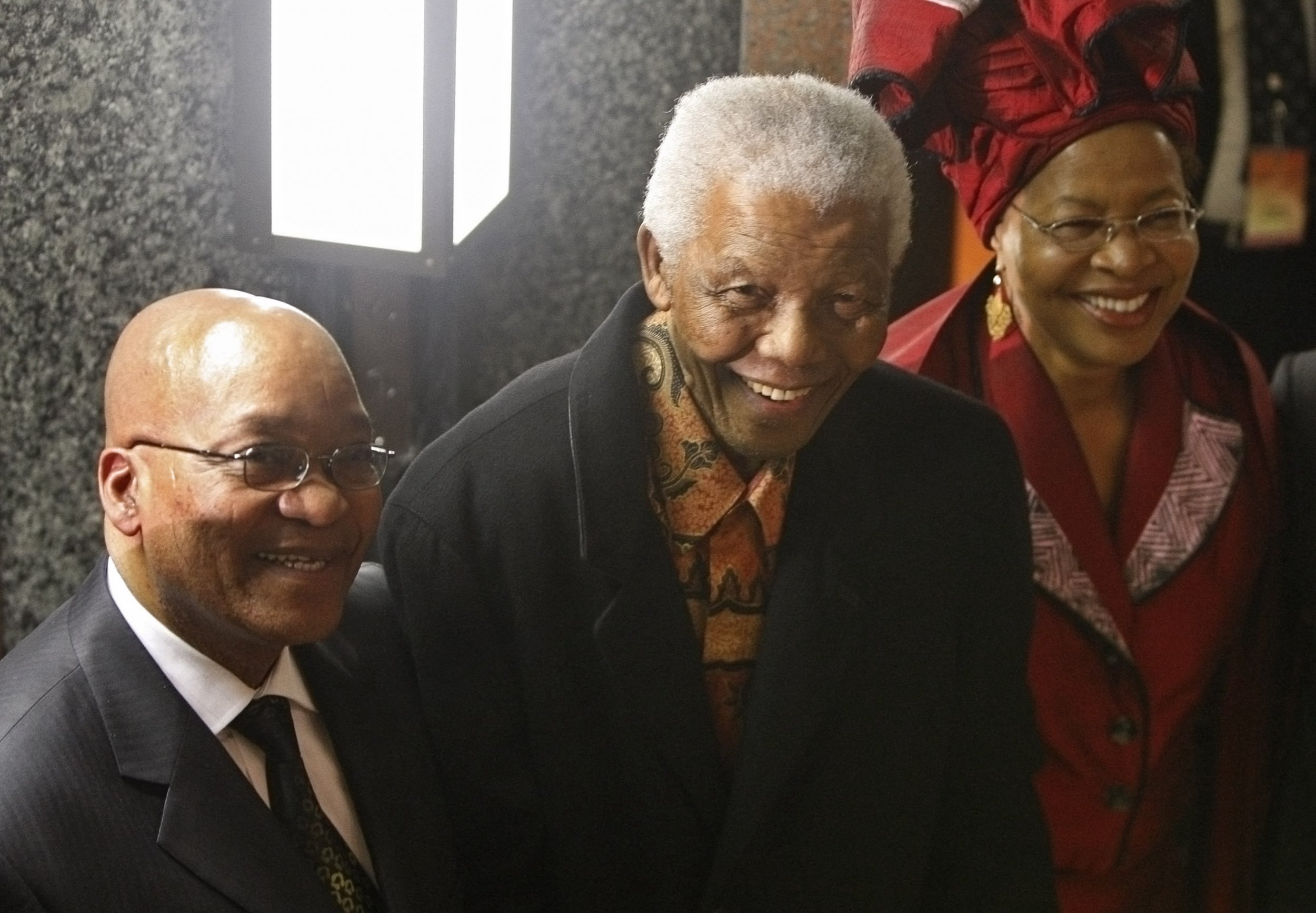 South Africans have criticized a controversial painting that depicts the country's president Jacob Zuma having sex with anti-apartheid leader Nelson Mandela.
The Nelson Mandela Foundation issued a statement on Thursday saying that while it respected the "right to freedom of expression" of the artist Ayanda Mabulu, it found the painting to be "distasteful."
The governing African National Congress characterized the work as "grotesque, inflammatory and of bad taste," while many social media users in the country have also reacted negatively to the work.
Thousands of South Africans have participated in demonstrations in recent weeks, calling for Zuma to step down.
The latest protests were sparked by the president's cabinet reshuffle in March, in which Zuma fired the popular ex-finance minister Pravin Gordhan. The decision sent the value of the South African rand tumbling and prompted several ratings agencies to downgrade South Africa's credit rating to junk status, making it harder for the country to borrow money on international markets.
Mabulu has defended his work and called on other artists and the public to continue protesting until Zuma is forced to step down. "The rapist is continuing to do what he is good at...He is constantly molesting the country," said Mabulu in comments reported by South African news site Times Live. "We need to go out and not march for a day, but for weeks and months until we kick him out and throw him in a rubbish dump."
Zuma went on trial accused of rape in 2005, but claimed the sexual act was consensual and was acquitted.
The artist has previously stoked controversy with his depictions of Zuma, including a 2016 painting which showed the South African president performing a sex act on one of the Gupta brothers. The Guptas are a prominent business family with close ties to Zuma; opposition politicians have accused the family of trying to capture state institutions and grab political power.
The ANC threatened to take legal action over the painting. "No matter what message he may want to send to President Zuma and the African National Congress, we view [Mabulu's] work as crossing the bounds of rationality to degradation, exploiting the craft of creative art for nefarious ends," said the party in a statement.
The party previously launched legal action in 2012 against an art gallery in Cape Town for displaying a painting of Zuma with his genitals on display, but later dropped the case after reaching a settlement.
Many South Africans on social media said Mabulu's painting had gone too far, though some said it was a legitimate piece of artistic expression.
Earlier in April, a cartoon that depicted Zuma and one of the Gupta brothers apparently gang-raping a woman who symbolized South Africa on the South African Daily Maverick website was widely criticized.