Representative Ayanna Pressley, a Massachusetts Democrat, believes inmates in correctional facilities should be "prioritized" to receive COVID-19 vaccines alongside health care and essential workers.
Although federal health officials have said staff and workers at correctional facilities should be among the first to receive vaccinations for the novel coronavirus, they have not listed prisoners as a priority. Massachusetts, Pressley's state, has selected inmates as one of the first groups to receive vaccinations—ahead of seniors, home health aides and medically vulnerable state residents.
"I'm going to continue to fight for our most vulnerable communities who have been disproportionally impacted by the virus, for our health care workers, for our essential workers, for incarcerated men and women to be prioritized in the distribution of the vaccine," Pressley told CNN.
Pressley explained that she has already received the vaccine as a member of Congress. "I trust the vaccine and that's why I had it administered. And I want to say thank you to all the scientists and all the researchers," the progressive congresswoman said.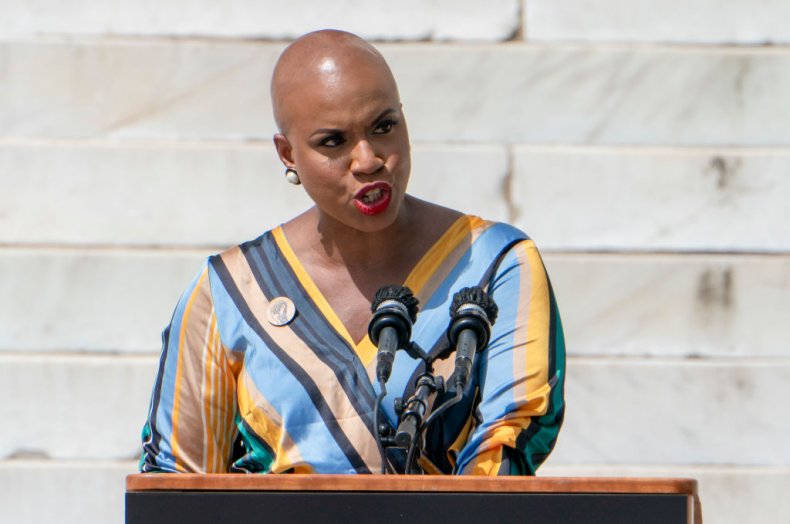 Last Wednesday, a group of academics from seven top universities—including Yale, Columbia and Harvard—urged the Centers for Disease Control and Prevention to prioritize incarcerated individuals for vaccinations.
"Prisons and jails across the country have been epicenters of the COVID-19 pandemic. Since the beginning of the pandemic, correctional facilities have accounted for a majority of the largest single-site, cluster outbreaks across the country. Nearly 20% of the prison population has tested positive for COVID-19, with an infection rate that is higher than five times and an age-adjusted mortality rate that is three times that of the general population," the academics wrote in a document outlining their recommendation.
Newsweek reached out to the CDC for comment but did not immediately receive a response. Connecticut, Delaware, Pennsylvania, Maryland, New Mexico and Nebraska in addition to Massachusetts have placed prisoners among the first groups to receive vaccinations.
The FDA granted Pfizer's COVID-19 vaccine emergency use authorization on December 11. Moderna's vaccine was also given the greenlight by the FDA on Friday. But supplies of the vaccine remain limited, and federal health officials have cautioned that the majority of the U.S. population will not be able to be vaccinated until the spring. As a result, states must decide—in conjunction with the advice of the CDC—which groups will be first to receive a vaccine.
Meanwhile, the COVID-19 pandemic continues to surge nationwide. The U.S. currently averages well over 200,000 new infections per day. Over the past week, the country recorded an average of more than 2,600 daily deaths, and more than 115,000 people are currently hospitalized due to the pandemic across the U.S.