Aylan Kurdi's Father: 'I Will Stay and Fight for Kobane'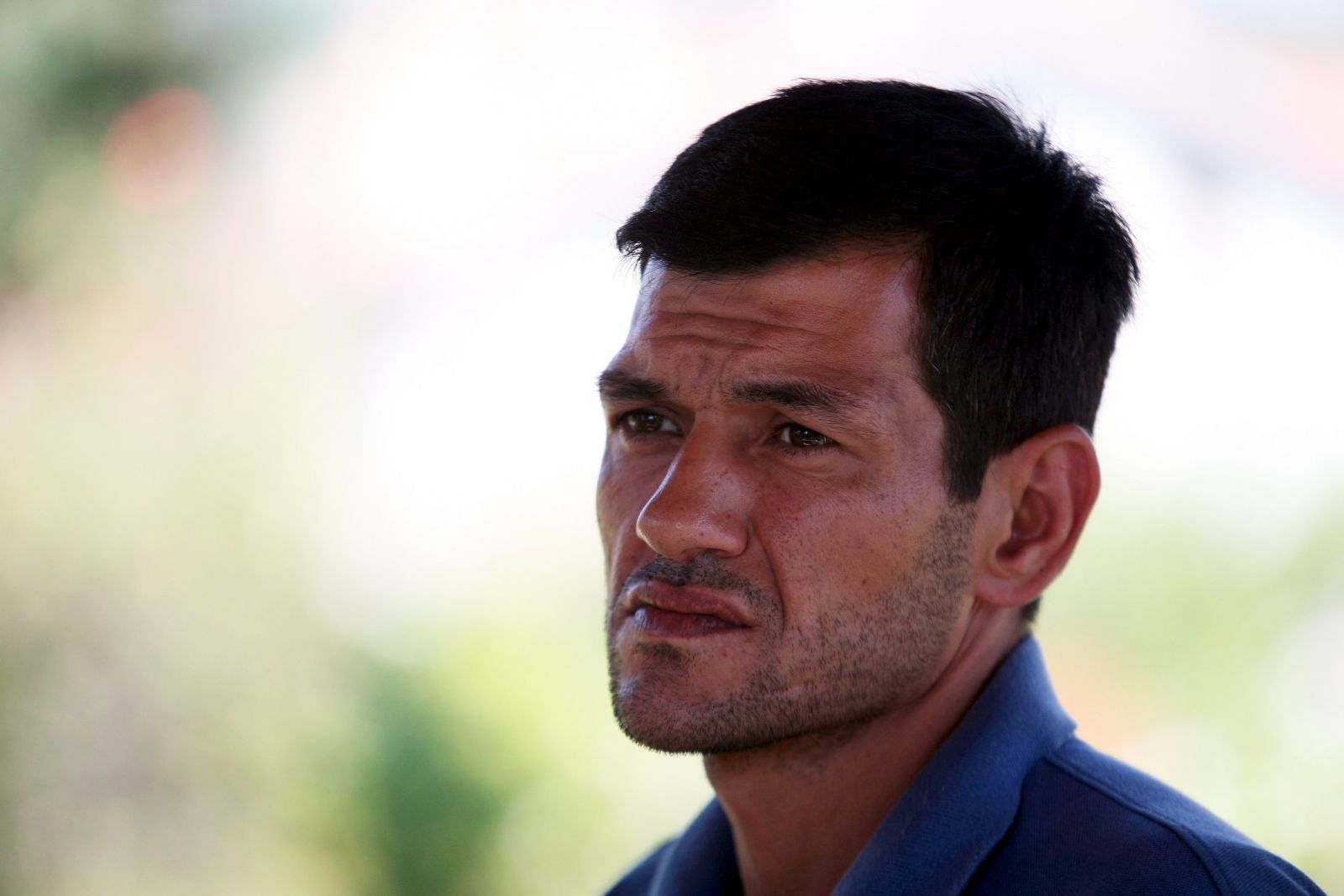 A week ago, Abdullah Kurdi was dreaming of a new life in the comparative safety of Europe with his wife and two sons. Just days later he was back in Syria, in his hometown of Kobane, burying his family in a silent funeral at the city's "martyrs' graveyard" after his children slipped through his fingers as their boat capsized on September 2 while attempting to reach the European mainland. Now, having lost everything, he tells Newsweek, he wants to stay and fight for the city twice besieged by Islamic State.
The grieving father, who lost his wife, Rehan, and two sons, Aylan, 3, and Galip, 5, at sea following the failed boat journey from Turkey's Bodrum to the Greek island of Kos, wants to stay in the city to remain near their graves and fight for the Kurdish people, he has revealed in an interview with Newsweek.
Kurdi, 40, was the only survivor of the boat tragedy. Images of Aylan washed up on a Turkish beach shifted European public opinion and sparked an urgent European-wide response to the refugee crisis.
Just days after Kurdi buried his family in Kobane, he tells Newsweek of his anguish at their deaths but also of his determination to continue his life in the city disfigured by two ISIS offensives in the last year.
"I can't leave Kobane," he says. "I want to be close to my family's grave, to be able to visit them every day."
"I will stay and fight for Kobane, fight for the family I have left and for my people," he adds, rejecting the notion that he would attempt a move to Europe again in the near future. "We need all the help we can get and I hope that the world realizes how much we have suffered."
Kurdi was speaking at his new home, the residence of his father-in-law, Sexo Seno Kurdi, who last week told Newsweek that the family's final destination was Germany, and not Canada as was widely reported, which he learned in a final phone-call with his daughter a day before her death.
"I feel like I have lost everything, that my life is over but I must fight and struggle for what's left," Kurdi said in the Kurdish language of Kurmanji, in an interview conducted on Monday evening through local doctor Dorpec Kobane and facilitated by Nuri Kino, director and founder of A Demand for Action, a group that advocates for Middle Eastern minorities such as the Assyrians, Chaldeans and Syriacs.
Dorpec Kobane says he sat with a sad and exhausted Kurdi as men entered and left the room in his father-in-law's house to offer their condolences for Kurdi's loss, while strong and bitter coffee was served and shared around the room, in a Middle Eastern tradition to remember the sorrow and share the bitterness of Kurdi's situation.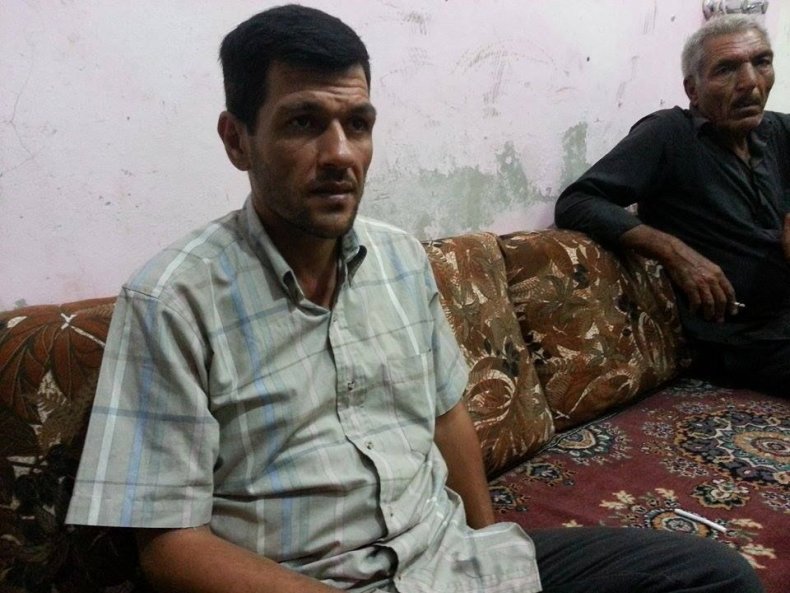 "There are no jobs in Kobane and I do not know where to start to make myself a living," Kurdi laments. "I don't even know if I will be able to survive or live, I must take it day by day."
Kurdi moved to the Syrian capital, Damascus, to work as a hairdresser with his family but they returned to Kobane four years ago near the onset of the Syrian civil war. They stayed in Kobane for three years and fled to Turkey when ISIS began their siege, according to Sexo Seno Kurdi.
In Turkey, the family lived in Istanbul for a year where they could not find regular work, had little money and yearned for better living standards, which pushed them to looking for a better life in Europe.
ISIS launched an assault on Kobane almost a year ago, an offensive that was successfully defended against by Kurdish militiamen but the ultra-conservative terror group returned to attack the city in June this year, killing hundreds of civilians.
Eleven of the dead were close relatives of the Kurdi family, some shot in their homes, including Aylan and Galip's 60-year-old great aunt, Meryem; their parents' 22-year-old cousin Gulistan; their parents' 25-year-old cousin, Rudi; his 25-year-old wife, Pervin; their parents' 35-year-old cousin, Ahmed; and his wife Rihana, 30.
When asked how the international community is helping him recover after his tragic loss, Kurdi says that he has rejected all offers of assistance in the hope that it is redirected towards the entire city after its two battles with the terror group.
"People have offered me help, but that help should not go to me," says Kurdi. "It should go to all in Kobane, to everyone living here."