'Laissez-Faire Capitalism' Advocate Ayn Rand Institute Approved for PPP Loan
The Ayn Rand Institute, an organization named for Atlas Shrugged author Ayn Rand, which promotes her "laissez-faire" capitalism philosophy, was approved for a loan as part of the Paycheck Protection Program (PPP).
According to information released by the United States Small Business Administration, the Ayn Rand Institute was approved for a government loan between $350,000 and $1 million through PPP.
The PPP is a loan that "helps businesses keep their workforce employed during the Coronavirus (COVID-19) crisis," according to the SBA's website. The Ayn Rand Institute seeks to educate people about the late author's books and ideas. The organization also works on research and efforts "applying Rand's ideas to current issues and seeking to promote her philosophical principles of reason, rational self-interest and laissez-faire capitalism," according to its website.
The institute's website's headline discusses "advancing" Rand's "Objectivist" philosophy, which the ARI's FAQ sections says that "pro-capitalist" and (you guessed it) "laissez-faire capitalism" are the best ways to describe objectivist socio-political opinions. The ideas also focus on "individual rights," as a key principle.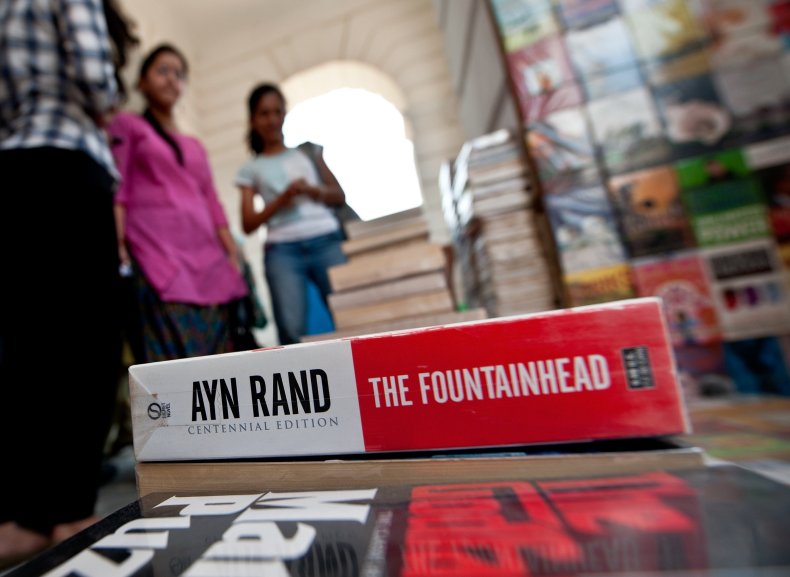 On a page about Rand's essay collection Capitalism: The Unknown Ideal, the institute says that laissez-faire capitalism is an "unknown ideal" in Rand's philosophy and that capitalism is a "a social system based on the recognition of individual rights, including property rights, in which all property is privately owned," according to Rand. "In practice, this means that a capitalist society is one in which the government performs a single function: it protects individual rights by banning 'physical force from human relationships,'" the website says.
When asked for comment, the institute pointed towards a May blog post by member of the institute's board of directors Henry Binswanger and New Ideal senior editor Onkar Ghate, the organization wrote about the CARES Act, and said it would take government offered relief. "At the Ayn Rand Institute, we are dedicated to philosophic principle. And because we are, we will take any relief money offered us. We will take it unapologetically, because the principle here is: justice," the post stated.
According to the post, the government relief comes "for damages caused by its own orders, regulatory agencies, and executive diktats," and it would "turn justice upside down" for capitalists to not except the relief fund. "In this context, it would be morally wrong for pro-capitalists to humbly step aside and watch the new money go only to anti-capitalists," the post said.