Azamat Tazhayakov, Friend of Dzhokhar Tsarnaev, Sentenced to 3.5 Years in Prison for Hiding Evidence About Boston Bombing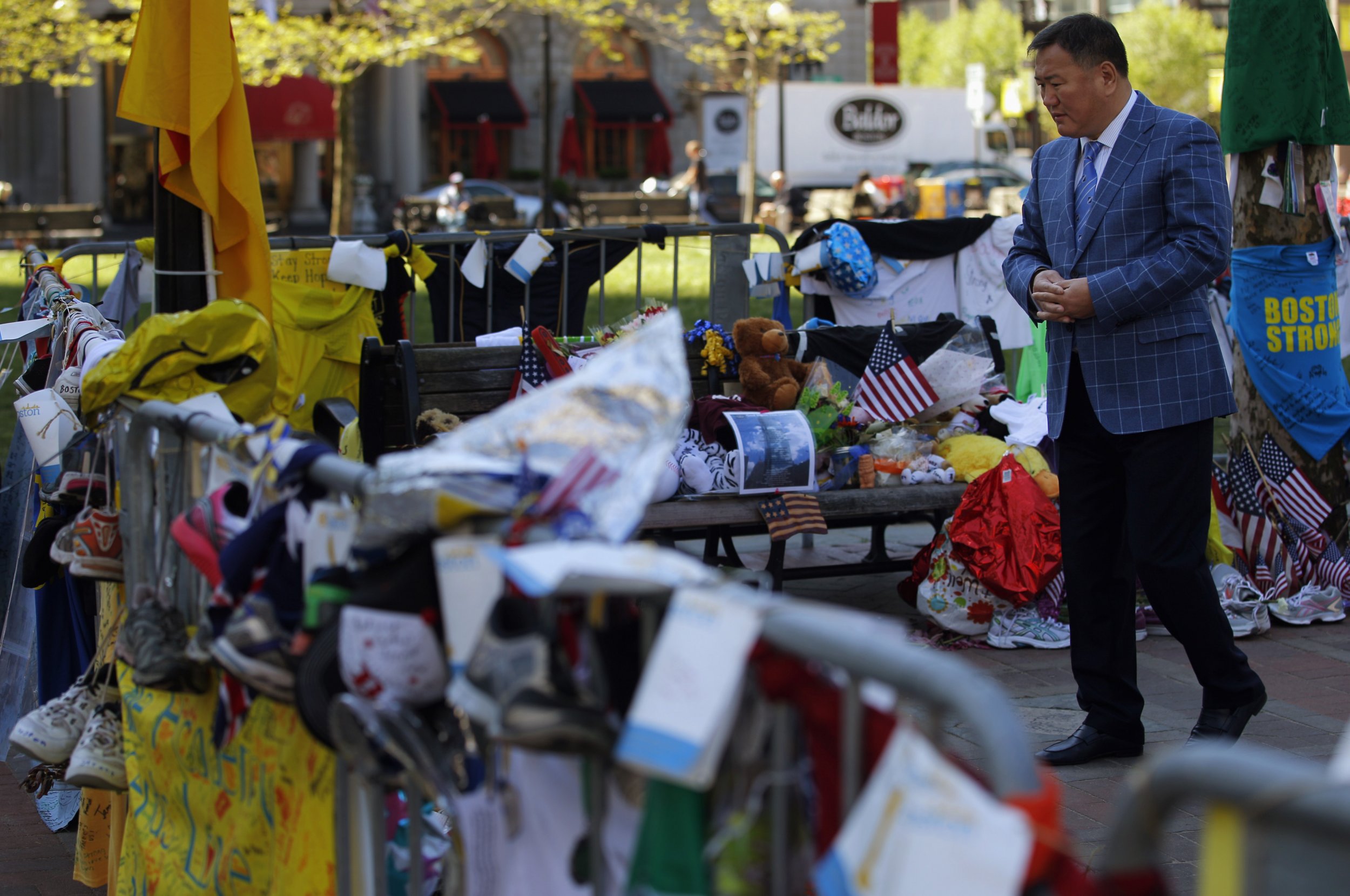 Azamat Tazhayakov was sentenced to three and a half years in prison on Friday for his role in hiding evidence linking Dzhokhar Tsarnaev to the 2013 Boston Marathon bombing. Tazhayakov was found guilty of helping throw away Tsarnaev's backpack after the attack.
"I apologize to the people of Boston for what I did. I disappointed a lot of people," Tazhayakov said at the sentencing hearing. "I know I can't change what happened, but I've regretted my decision. It makes me sick what Dzhokhar did. I don't support extremism."
Tazhayakov has already served two years while awaiting his trial and sentence. Those years will be credited towards his sentence and he will likely be released in 2017.
Dia Kadyrbayev, another friend of the Boston Bomber, was sentenced earlier this week for obstruction of justice. He received six years in prison.
Earlier this year, Tsarnaev was sentenced to death by a Massachusetts jury. He was found guilty of multiple counts of involvement in the 2013 Boston Marathon bombing that left three dead and dozens injured.