Azealia Banks Claims She Was Kicked Off Another Flight For A Fabricated Verbal Threat in Tearful Confession
Rapper Azealia Banks alleged she was kicked off a flight from London to Dublin in an emotional Instagram story Wednesday night. The rapper claimed every time she's abroad, she gets into an airline problem.
Banks did not give a thorough explanation of the event, but said a crew member began to closely watch her and her travel companion when they refused to answer a set of questions the member had presented. She then alleged the crew member told the plane's captain Banks had verbally threatened her.
"She lies and says that I said like — 'Oh, like, don't stare at me, I'll sort you out,'" she says. "What are you f****** talking about? I'm from New York City, I don't say s*** like that. I don't even use that kind of slang."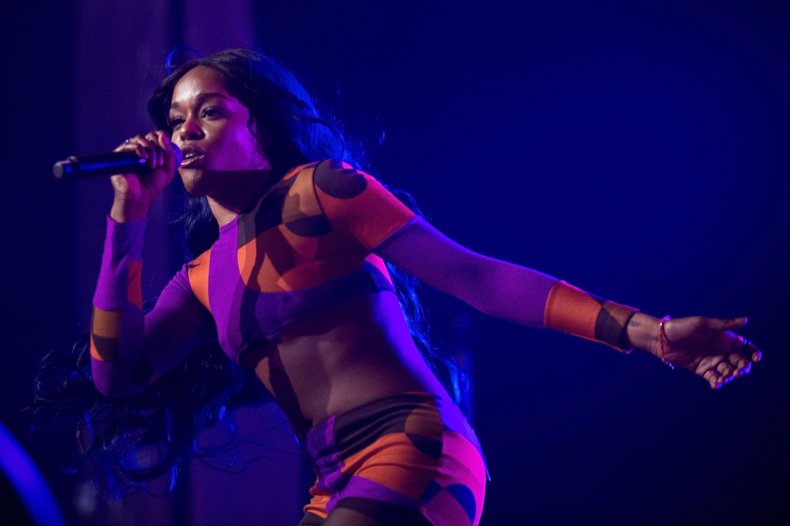 Banks then said multiple airline workers began "chastising me like some f****** animal."
According to the airline, Aer Lingus, Banks and her companion left the flight on their own will, they said in a statement sent to People. "The guests in question got off the plane safely of their own accord, while all other guests remained on board," the statement read. "As they had luggage in the hold, the flight was delayed while that luggage was sourced. The flight departed Gatwick at 12:07 and landed in Dublin at 13:22 that day. Aer Lingus has a strict no-tolerance policy towards disruptive guest behavior. The safety and security of our guests and crew remains our first priority."
Banks had more to say on her Instagram story about the incident. "I've worked too hard in my life to be cornered by some ugly Irish b****. They are ugly Irish women here," she said. "I'm really just trying to calm down right now."
One of the rapper's most known past controversies revolved around a physical and verbal fight on a flight from New York to Los Angeles in 2015, according to Entertainment Tonight. As captured in a video, Banks used an offensive, homophobic term to describe a flight attendant, and punched a passenger who was standing in her way in the aisle. She left the flight on her own.
Banks most recently made news for her working relationship with Grimes and association with Elon Musk, who she alleged left her in their home for a week without showing up to record music.