Azealia Banks Slams Lana Del Rey's Kanye Diss, Says Kesha Wasn't Raped By Dr. Luke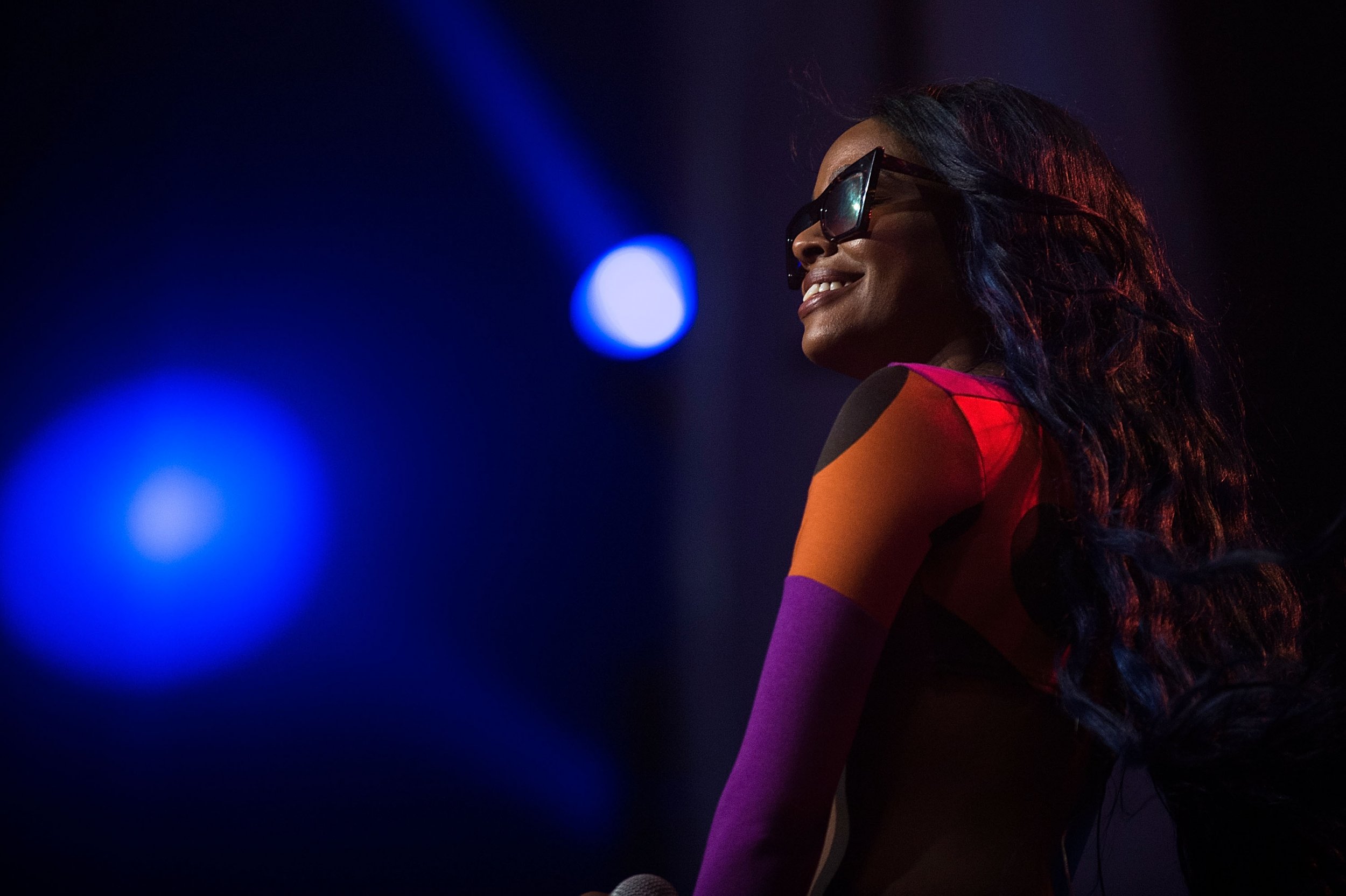 Azealia Banks returned to Twitter to reclaim her throne Sunday with a mission to target her latest victims, pop singers Lana Del Rey and Kesha, for very different reasons. The New York native wasn't amused by Rey's critique of Kanye West and claimed Kesha wasn't sexually assaulted by music producer Dr. Luke.
West showed his admiration for President Donald Trump by sharing a picture on social media of his Make America Great Again hat following his Saturday Night Live appearance. The 41-year-old rapper shared how he believed his MAGA hat "represents good and America becoming whole again," which didn't sit well with Rey. Rey, who performed at West's 2014 wedding to Kim Kardashian, blasted West for his statement.
"Trump becoming our president was a loss for the country but your support of him is a loss for the culture," Rey, 33, commented under West's Instagram post. "I can only assume you relate to his personality on some level. Delusions of Grandeur, extreme issues with narcissism—none of which would be a talking point if we weren't speaking about the man leading our country."
Banks wasn't amused by Rey's feedback for West. The 27-year-old, who's known to pick a bone or two with Hollywood's biggest stars, hit Twitter via her account for CHEAPYXO by Azealia Banks—her official merchandise store—to address her issues with the "Summertime Sadness" singer's remarks.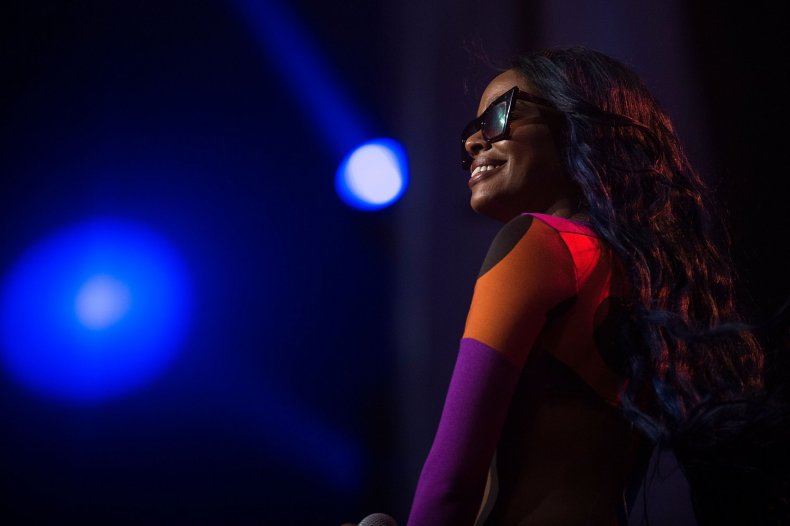 "Wow okay Lana, this would be cute if you were consistent with your outrage and refused to collab with ASAP rocky who has physically assaulted women too," Banks tweeted Sunday. "To me, this just looks like the typical White woman taking using a weakened target to 'pretend' to be an ally."
Added Banks, "Especially because you know that a white woman vs a black male will result in an immediate victory for the white woman due to societal circumstances."
Banks further outlined how Rey is the enemy, not West, due to her "selective outrage." She even suggested how Rey's "exactly the kind of thought police Kanye is fighting against."
"Don't use Kanye for your own vapid attempts to seem politically aware when there is SO MUCH MORE bootleg witchcraft you could be doing to TRY and take down 45," Banks added. "Kanye is not your enemy or THE enemy."
Banks' jabs didn't stop there. She then cited another apparent example of a white woman who utilized "her inherent victimhood," being Kesha.
Ahead of the #MeToo and Time's Up movements, Kesha came forward with allegations against Dr. Luke in October 2014. Kesha, born Kesha Rose Sebert, sued Dr. Luke, born Lukasz Sebastian Gottwald, for multiple apparent crimes—including sexual assault.
Banks said Kesha's rape allegations are false. She said the "Praying" songstress has succeeded to "con her way through life."
"Kesha is on video under oath admitting Dr Luke never raped her... but for your own stupid sakes you continue to care about women's rights with some vapid ass attempt to 'cancel' Dr Luke while you all shake your bussies [sic] to his music in the gay bar," Banks wrote. "I would NEVER collab with a rapist. Dr Luke is not a rapist."
While Banks' comments will likely strike a nerve for many, she isn't concerned with that. In fact, she added: "Cancel me again. I don't care."
Azealia Banks Slams Lana Del Rey's Kanye Diss, Says Kesha Wasn't Raped By Dr. Luke | Culture