Aziz Ansari Accused of Sexual Misconduct, Comedian's Actions Compared To A 'Horny, Rough, Entitled 18-Year-Old'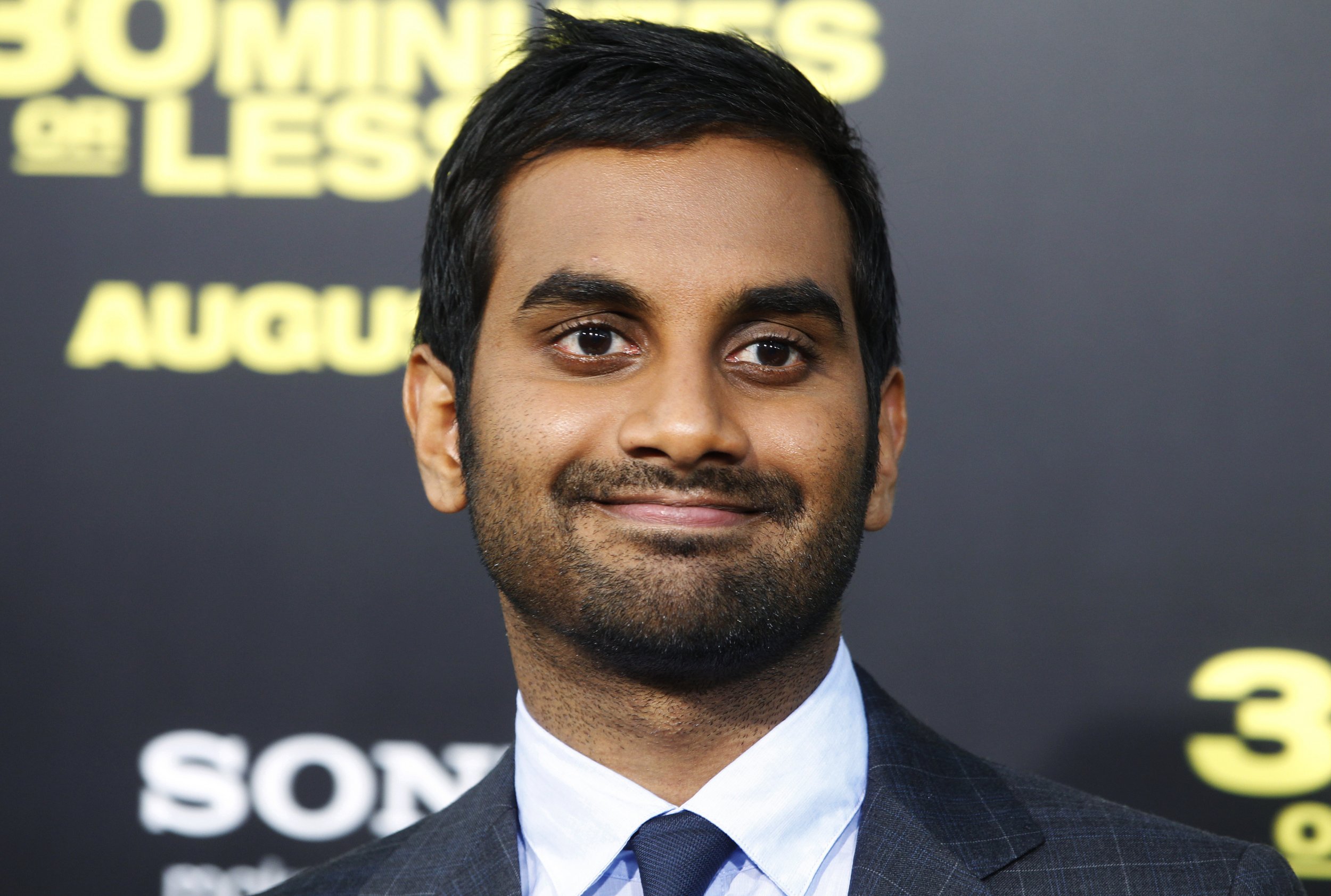 Comedian Aziz Ansari, who has spoken out against sexual assault, has been accused of sexual misconduct by a woman who alleges he pressured her to have sex with him after she said she made it clear she was not interested. She compared his mannerisms to "those of a horny, rough, entitled 18-year-old."
An article on women's website Babe detailed Ansari's alleged encounter with a 22-year-old woman referred to as "Grace" in September 2017. After meeting at an Emmy Awards after-party, the Master of None star allegedly took her out on a dinner date in New York City, where it felt like "Ansari was eager for them to leave," according to the article. She described how they went back to his apartment, where he allegedly started kissing her soon after arriving. "In a second, his hand was on my breast," Grace told Babe.
Ansari, 34, then allegedly told her he was going to grab a condom, minutes after they began kissing. She allegedly told him to "relax for a sec," and they resumed kissing, eventually performing oral sex on one another. During the night, Grace alleged Ansari kept moving her hand to his penis.
"He probably moved my hand to his dick five to seven times," she told Babe. "He really kept doing it after I moved it away."
Grace claimed she repeatedly tried to move away from Ansari, but he kept following her. Throughout the encounter, Ansari allegedly kept pushing to have sex with Grace, asking again and again, "Where do you want me to fuck you?" according to Babe. After going to the bathroom to collect herself, she returned to tell him that she didn't want to feel forced, to which he allegedly responded kindly, telling her to take a seat and "chill."
She sat on the floor next to Ansari and then claimed he instructed her to turn around.
"He sat back and pointed to his penis and motioned for me to go down on him. And I did. I think I just felt really pressured. It was literally the most unexpected thing I thought would happen at that moment because I told him I was uncomfortable," Grace alleged to Babe.
Grace then accused Ansari of attempting to have sex with her again, to which she refused his advances, at one point ramming his penis against her behind. They then got dressed and he allegedly continued to aggressively kiss her and stick his fingers down her throat before she left.
Grace told Babe she had given Ansari several verbal and non-verbal indicators throughout the night to show that she didn't want to go further. The next day, Ansari reportedly sent Grace a text message saying it was "fun" to meet her. She responded by telling him, "Last night might've been fun for you, but it wasn't for me. You ignored clear non-verbal clues; you kept going with advances."
"I'm so sad to hear this," Ansari allegedly responded. "Clearly, I misread things in the moment and I'm truly sorry."
Babe reviewed the exchange, and confirmed the number Grace was texting matched to the comedian's details in a public register. It also corroborated Grace's account with her roommate, who had spoken to her the morning after.
Ansari has been a supporter of the Time's Up movement, which aims to eliminate sexual misconduct, and wore a pin emblazoned with the campaign's name at this year's Golden Globe awards. He has also built his comedic career upon focusing on issues of race and sexual consent, earning him the title of a Refinery29 "certified woke bae" in 2016.
Ansari's team did not respond to a request for comment from Babe and did not immediately return a request from Newsweek.