Watch: HLN's Ashleigh Banfield Says Aziz Ansari Accuser Is 'Reckless' for Sexual Misconduct Claims After 'Bad Date,' Has 'Chiseled Away' at #MeToo Movement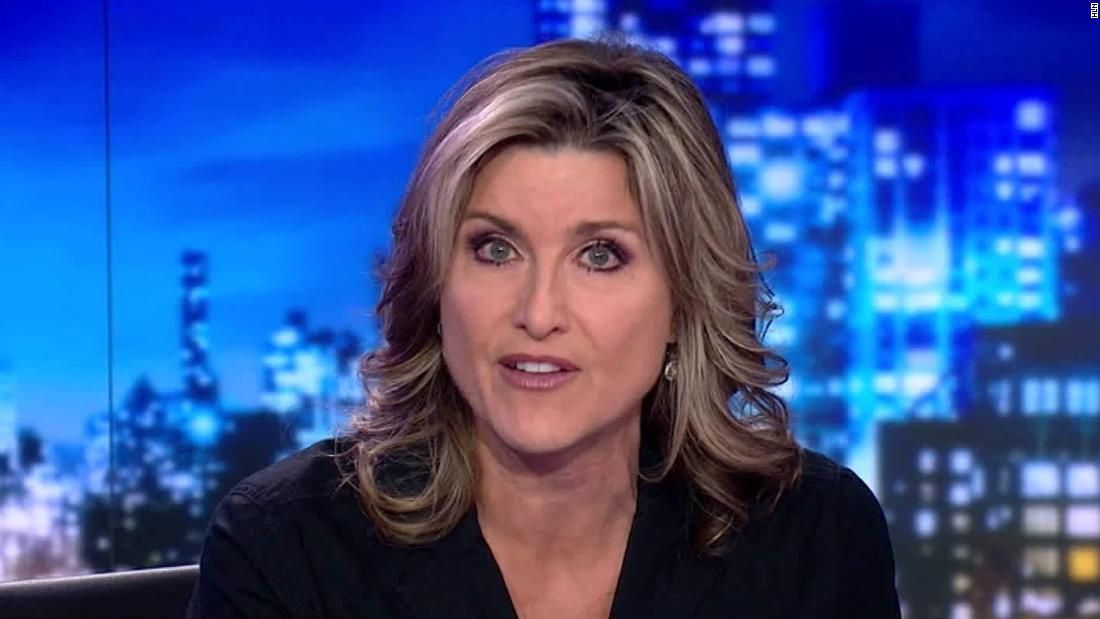 As the #MeToo and #TimesUp movements continue to sweep Hollywood, resistance to the wave of accusations threatening to end the careers of actors, producers and executives is predictably on the rise.
The likes of Liam Neeson, Catherine Deneuve and The Handmaid's Tale author Margaret Atwood are some of the critics who feel the need for more considered governance of what should be deemed sexual misconduct and what should not.
On HLN Monday night, Crime & Justice anchor Ashleigh Banfield added her voice to the mix with a scathing open letter responding to the woman accusing Aziz Ansari of inappropriate behavior on a date.
"I'm sorry you had a bad date," said Banfield, accusing the woman of equating her experience with sexual assault or harassment that injured her work prospects.
The accuser, who only identified herself as Grace, told the website Babe Saturday she was troubled to see Ansari wear a Time's Up pin at the Golden Globes describing a date with the Master of None star as the "worst night of my life." The 23-year-old photographer claimed Ansari ignored verbal and non-verbal cues that she didn't want to engage in sexual acts and felt "pressured" to do so.
HLN's Banfield addressed Grace directly and said: "Let's take a moment to reflect on what you claim was the 'worst night of your life.' You had a bad date. Your date got overly amorous. After protesting his moves, you did not get up and leave right away. You continued to engage in a sexual encounter.
"By your own clear description, this was not a rape, nor was it a sexual assault. By your own description, your sexual encounter was unpleasant. It did not send you to the police. It did not affect your workplace or your ability to get a job," Banfield continued.
"So, I have to ask you, what exactly was your beef—that you had a bad date with Aziz Ansari? Is that what victimized you to the point of seeking a public conviction and a career-ending sentence against him? Is that truly what you thought he deserved for your night out?"
Banfield instructed Grace that if she was sexually assaulted "you should go to the police right now" or if she was "sexually harassed and your bad date, because of his actions, mitigated your ability to do your job, you should definitely speak up, and loud."
However, Banfield, 50, said, "What you have done, in my opinion, is appalling. You went to the press with the story of a bad date. And you have potentially destroyed this man's career over it, right after he received an award for which he was worthy."
Banfield claimed the woman had "chiseled away at a movement that I and all of my sisters in the workplace have been dreaming of for decades. A movement that has finally changed an oversexed professional environment that I, too, have struggled through at times over the last 30 years in broadcasting."
"The 'Me Too' movement has righted a lot of wrongs, and it has made your career path a lot smoother. You're 23. What a gift. Yet you looked that gift horse in the mouth and chiseled away at that powerful movement with your public accusation," she added. "You had an unpleasant date and you did not leave. That is on you."
Banfield concluded: "And all of the gains that have been achieved on your behalf and mine are now being compromised by the allegations that you threw out there. I'm going to call them 'reckless' and 'hollow.'
"I hope the next time you go on a bad date, you stand up sooner, you smooth out your dress, and you bloody well leave. Because the only sentence a guy like that deserves is a bad case of blue balls—not a Hollywood blackball."
Watch the full segment below: