Elon Musk and Jack Dorsey will discuss Bitcoin during a live session of the ₿ Word Conference Wednesday.
The session begins at 11 a.m. (PDT)
Musk and Dorsey have contrasting views on the cryptocurrency, and the session advertises "nothing is off limits."
SpaceX CEO Elon Musk and Jack Dorsey, CEO of Twitter and Square, will discuss Bitcoin during the ₿ Word Conference Wednesday in a live session titled "Bitcoin As A Tool For Economic Empowerment."
The ₿ Word is a "Bitcoin focused initiative that aims to demystify and destigmatize mainstream narratives about Bitcoin, explain how institutions can embrace it, and raise awareness around areas of the network that need support," according to its website.
The 11 a.m. (PDT) session in which Musk and Dorsey are featured, both known to have contrasting views on the cryptocurrency, advertises "nothing is off limits."
Cathie Wood, founder and CEO of ARK Invest, will also participate in the discussion. Steve Lee, the lead for Square Crypto, will act as moderator.
A link to the session is available on the The ₿ Word website.
"Bitcoin As A Tool For Economic Empowerment" is one of six sessions being held throughout Wednesday to enable "a more informed discussion about the role Bitcoin can serve for institutions across the globe."
The live updates for this evenu have ended.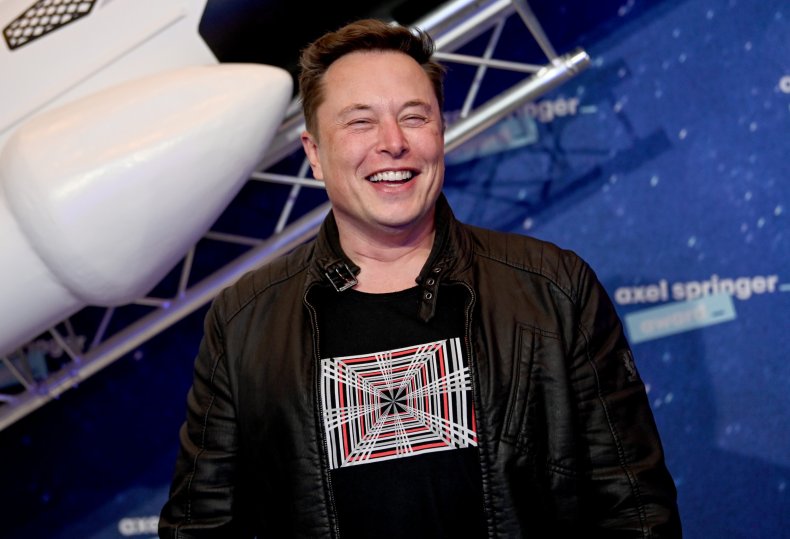 What Dorsey, Musk and Wood hope for Bitcoin's future
At the conclusion of the discussion, Lee asked the three panelists what they want to see in Bitcoin's future.
Musk said he hopes cryptocurrency will pave the way for a monetary system with "less error."
"My hope for crypto in general is that it can improve the efficiency of the information system that we call money," Musk said. "This will naturally lead to a better standard of living and more power to the individual."
Wood said she is excited about the network effect of digital currency as well as the technology opportunities it presents from a blockchain and artificial intelligence perspective, which she said could "change the world in ways that we cannot imagine right now, solving even more problems and creating more opportunities, as well."
Dorsey said he is hopeful cryptocurrency could create world peace.
"The amount of cost and distraction that comes from our monetary system today is real, and it takes attention away from the bigger problems," Dorsey said.
"It may sound a bit ridiculous, but you fix that foundational level, and everything above it improves in such a dramatic way," Dorsey added. "It's going to be long-term, but my hope is definitely peace."
Musk asks about the future of crypto for advertisers on Twitter
Between questions, Musk asked Dorsey if advertisers on Twitter may at some point be allowed to pay in cryptocurrency.
Dorsey suggested that the current system in place for advertisers on Twitter would be different if a digital currency had been in place at the time of Twitter's launch.
"If we had Bitcoin or a native currently for the internet before Twitter started, it just creates so many different business models that we wouldn't have to be so dependent upon advertising generally," Dorsey said.
"I do believe that any form of payment that they want to use, we should be able to take. So absolutely. But I'm more focused on, how do we create economic incentives in the network itself, without having to rely on advertising," Dorsey said.
Dorsey intends to push for 'more decentralization'
After Musk explained why he believes it is important for individuals to have private keys to their crypto wallets, Dorsey said he views his role as it relates to digital currency as continuing to push for "more decentralization."
"It's everything that we intend to do with the wallet," Dorsey said. "Focusing on noncustodial solutions on the Square side is important—being completely open-development and open-source."
Dorsey said he thinks it's an important focus for Twitter, as well. "My biggest focus right now is on a decentralized social media protocol," he said.
Dorsey said he has "learned a lot" from Bitcoin.
"Continuing to push on that thread and show it with our actions every single day in support of this community that taught me so much I think would benefit so many people," he said.
Musk reiterates support for private keys to crypto wallets
Earlier this year, Musk tweeted that "any crypto wallet that won't give you private keys should be avoided at all costs."
Lee referenced the tweet and asked Musk why he views decentralization as essential to discussions about digital currencies like Bitcoin.
"If you own crypto in an exchange and the exchange does not give you private keys, it's not clear that you own anything," Musk said.
Musk suggested that if a currency is subject to seizure by a government or other organization, then an individual's cryptocurrency "could be gone."
"You have to own your own privative keys—and you should be the only one who has private keys," Musk said. "In terms of empowering people, which I very much believe in, then I think you want to have people have their own wallets and be the only ones that have the private keys to that wallet."
Musk predicts renewable energy will become cheapest over time
As the conversation moved to discussions about renewable energy, Musk noted Tesla's support for clean energy production and said his company strives to "be the good guys."
"At Tesla, we really do aspire to be the good guys. That doesn't mean we don't make mistakes, but that's what we try," Musk said.
He added that cell production is the primary "limiting factor" for his company at present.
"We need a crazy number of batteries—and they need to be mined, produced and manufactured in ethical and environmentally sound ways," Musk said. "The expectation is not that the energy production must be pure as driven snow, but it also cannot be using the world's dirtiest coal."
Musk concluded his comments about Tesla's support of renewable energy by predicting that clean energy will over time become the most affordable option.
"I do think long-term that renewable energy will actually be the cheapest form of energy," Musk said. "It just doesn't happen overnight."
Dorsey suggests 'native currency' like Bitcoin would solve 'so many' problems
Following comments he made about the potential for Bitcoin to become a "native currency" of the internet, Dorsey said Bitcoin has the potential to solve "so many" of the problems people face while using currency internationally.
As an example, Dorsey said if individuals want to transfer money between two countries, they typically have to pay fees in order to do so. But with Bitcoin, the situation would be different.
"I think having sound money that is separate from the state is the idea," Dorsey said. "Having it completely verifiable by everyone—including the state, including corporations, including individuals, including developers—who want to build on top of it is quite powerful."
Dorsey continued, "I think that's what we need—we need more of that, which is why that's one of the main reasons why this conversation is so important as entities come in."