The Omicron BA.2 sub-type may become the dominant COVID variant in the U.S. within weeks, experts said.
BA.2 has increased quickly as a proportion of U.S. cases in recent weeks. According to the most recent projections from the U.S. Centers for Disease Control and Prevention (CDC), BA.2 is estimated to have been found in 23.1 percent of sequenced COVID samples in the U.S. between March 6 and March 12.
That marks an increase from 13.7 percent the previous week and 7.1 percent the week before.
"All evidence indicates that BA.2 is outcompeting BA.1 and will become the predominant strain in the next couple weeks," Professor Christine Petersen, director of the Center for Infectious Diseases at the University of Iowa, told Newsweek.
Dr. Ted Cohen, professor of microbial disease epidemiology at the Yale School of Public Health, echoed the point. Pointing to data from Europe, which the U.S. has tended to lag behind, he said that BA.2 "is very likely to continue to outcompete BA.1 in the U.S."
BA.2, informally dubbed "stealth Omicron" since it is detected differently to previous types, is a type of the Omicron COVID variant along with BA.1, which has generally been the dominant form of the strain. BA.2 has been a subject of research since scientists noted that it appeared to be on the rise in countries that had already had large Omicron outbreaks.
More Infectious
Data has shown that BA.2 appears to be more infectious than BA.1. In a technical briefing on March 11, the U.K.'s Health Security Agency (HSA) stated that the growth rate of of BA.2 has been approximately 80 percent higher than that of BA.1 since mid-February. In addition, the sub-type has been shown to be capable of re-infecting people who have already been infected with BA.1, though such cases aren't thought to be common.
At the same time, data so far has suggested that BA.2 isn't linked to an increased risk of hospitalization after infection compared to BA.1, and data from the U.K. HSA on Thursday showed vaccine effectiveness against symptomatic disease was similar for BA.1 and BA.2.
"This new BA.2 strain seems to be a bit more infectious but there also seems to be good cross protection from the vaccine and prior exposure," Joseph Eisenberg, professor of Global Public Health at the University of Michigan, told Newsweek.
"Therefore, though I think that it is important to watch closely how this and other strains evolve over time in the U.S. as well as in other regions of the world, I am not overly concerned. But we are in uncharted waters so it is always good to be alert and ready to pivot if need be."
Petersen said the scientific community must continue to monitor BA.2. "We can't completely let our guard down and must keep sequencing and monitoring the virus, but I do not think it warrants concern," she said.
Dr. Cohen added: "The impact on hospitalizations and deaths associated with emergence of BA.2 is much less clear to me, and differences between the at-risk populations between settings makes it harder to predict what will happen over the next few weeks/months in the U.S."
COVID cases in the U.S. in general have fallen sharply in recent months with the seven-day moving average of new cases falling from around 800,000 per day in mid-January to just over 30,000 on March 16, CDC data shows.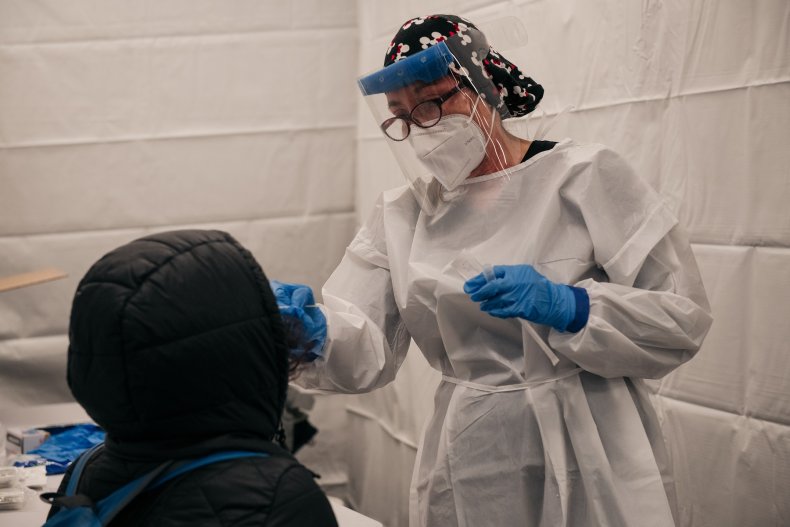 Uncommon Knowledge
Newsweek is committed to challenging conventional wisdom and finding connections in the search for common ground.
Newsweek is committed to challenging conventional wisdom and finding connections in the search for common ground.