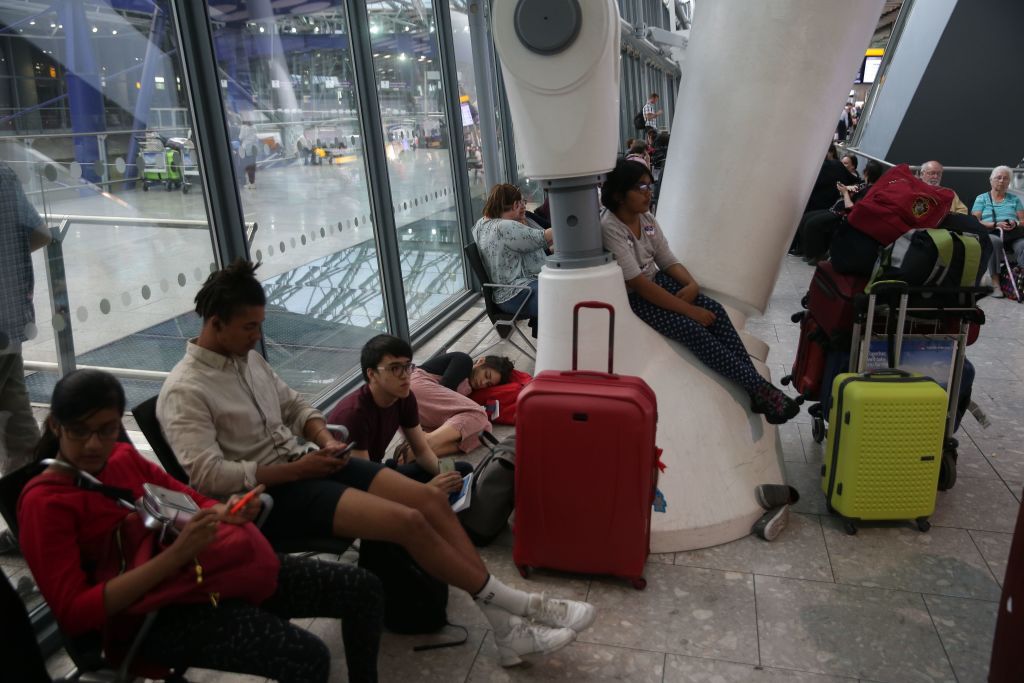 British Airways (BA) is resuming some flights Sunday from London's Heathrow and Gatwick airports after an IT failure grounded planes.
Thousands of passengers had their travel plans disrupted Saturday when the airline cancelled all flights from the two major London hubs, with some who were able to board planes forced to travel without luggage. BA operated hundreds of flights from the airports daily.
The disruption occurred on a busier than usual weekend for the airports, with Monday a public holiday in the U.K. when thousands of families travel.
"Our IT teams are working tirelessly to fix the problems," British Airways CEO Alex Cruz said in a video posted on Twitter.
"We believe the root cause was a power supply issue and we have no evidence of any cyberattack."
BA said in a statement it hoped "to operate a near normal schedule of flights from Gatwick and the majority of our Heathrow services on Sunday."
"There will be some knock-on disruption to our schedules on Sunday, as aircraft and crews are out of position around the world."
London-bound long-haul flights are expected to land on schedule Sunday, it said, but the airline advised customers not to come to the airports "unless you have a confirmed booking for travel."
American Airlines, which operates code-share flights with BA, said its services are unaffected, reported Associated Press.
BA has advised customers to check its websites for updated flight status before travelling to the airports. Heathrow Airport and Gatwick are also running updated schedules on their websites.
Frustrated U.S. bound travellers took to Twitter to complain of cancelled flights and long delays.
The airline has not revealed how many flights and travellers were affected by Saturday's failure, which affected its website, online check-in, contact centers and baggage tracing.
The airline offered a full refund to passengers unable to fly Saturday.
Saturday was not the first time the airline's flights have been hit by IT failures, with passengers hit by severe delays in July and September 2016 because of problems with the airline's online check-in systems.