Meet the Boat-Loving Granny Who Was Buddies With Babe Ruth
A Reddit user shared a picture of his great great grandma and the baseball great that she was pals with, on the r/OldSchoolCool subreddit on Tuesday.
The photo was shared by user Christ0naBike32, whose real name is Zack Duffy, and the image shows his great great grandma ("Grandma Macnamara") with the Great Bambino himself, Babe Ruth. In the post, Duffy called it his "favorite picture ever."
Duffy revealed that their grandma's dock neighbored Ruth's, and the two were pals. "She had a boat in New York that was docked next to his. She's wearing his captains hat. They were buddies," Duffy wrote with the photo, which he dated as 1940.
After consulting with family members, Duffy told Newsweek that Grandma Macnamara and Ruth got along swell. While she became aware that the Bambino was a celebrity, she merely liked the ballplayer's company.
"My grandma apparently wasn't star struck by Babe Ruth because she never watched baseball. She knew his name obviously but she found out who he was after they had met. My grandma was old school Irish and she loved to drink and smoke cigars," Duffy wrote to Newsweek in a message. "She would join the Babe occasionally for a drink and a smoke and he liked to talk to her because she just treated him like an every day person. I'm sure that was a breath of fresh air for him."
Duffy also explained that his uncle also encountered the iconic Yankee. "My uncle was very young at the time and he met the Babe a couple times. He remembered always seeing women on his boat sometimes more than one. It always seemed like a party whenever he was docking in," he wrote. "She did get his autograph and it's with my uncle down in North Carolina. He has a couple signed baseballs."
The photo has since been upvoted over 40,000 times. Duffy said that the photo had been in his family for years, and he's glad that he was able to share it with the Reddit community.
"I've had this picture my entire life and I guess since I've had it for a little over 30 years it was just 'The Picture of Grandma Macnamara and Babe Ruth,'" Duffy explained. "It wasn't until I stumbled across r/oldschoolcool that I thought it would be a nice picture to share. I certainly wasn't expecting the amount of attention it received but all the comments I've gotten on how special a picture it is are really cool. I'm just glad people enjoy this picture as much as I do."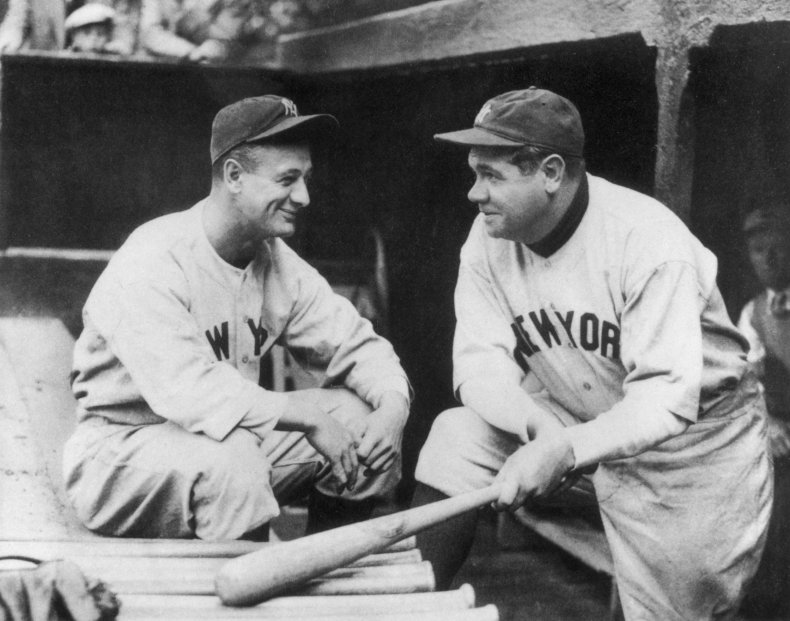 If the photo was indeed taken in 1940, it was five years after Ruth's retirement, following a brief stint with the then-Boston Braves. Ruth died in 1948 on August 16, after a two-year battle with cancer. The player best known for his career with the New York Yankees and Boston Red Sox was honored in April 1947, with the MLB declaring April 27, "Babe Ruth Day."
Ruth addressed the crowd at Yankee Stadium that day. In the address, he spoke about his love of baseball. "You've gotta start from way down [at] the bottom, when you're six or seven years of age. You can't wait until you're 15 or 16. You gotta let it grow up with you. And if you're successful, and you try hard enough, you're bound to come out on top—just like these boys have come to the top now," he said, according to American Rhetoric's online speech bank. "There's been so many lovely things said about me, and I'm glad that I've had the opportunity to thank everybody." Ruth died in 1948, at the age of 53.
Update 6/10 4:23 p.m. EST: This story has been updated to include further comment from the user, which was obtained after the story was originally published.