Babies Born Addicted to Opiates May Recover Faster With Alternative Treatment, Study Says
A baby is born addicted to opiates every 15 minutes in the United States. These newborns are jittery, their muscles are tense, and they struggle to eat. The Food and Drug Administration has no approved treatment for neonatal withdrawal, but most hospitals use morphine to soothe the symptoms. New research shows there might be a better way.
Methadone—the drug commonly known for helping people detox from opiates, including heroin—might be a faster, seemingly more effective treatment for babies in withdrawal, according to findings published recently in JAMA Pediatrics. The team of researchers found that babies given methadone were able to go home from the hospital earlier than those who took morphine. The babies were also found to sleep more soundly and have more of an appetite.
"These babies can have problems settling down. They can be irritable. They can have difficulty sleeping. Even though they seem ravenous, they can't seem to settle on the nipple of the bottle or the mother's breast," Dr. Jeffrey Shenberger, co-author of the study, told Newsweek.
Methadone, he said, seems to "smooth out those edges. It often doesn't get rid of 100 percent of the signs or symptoms, but it gets them to where they are able to grow, gain weight and are comfortable."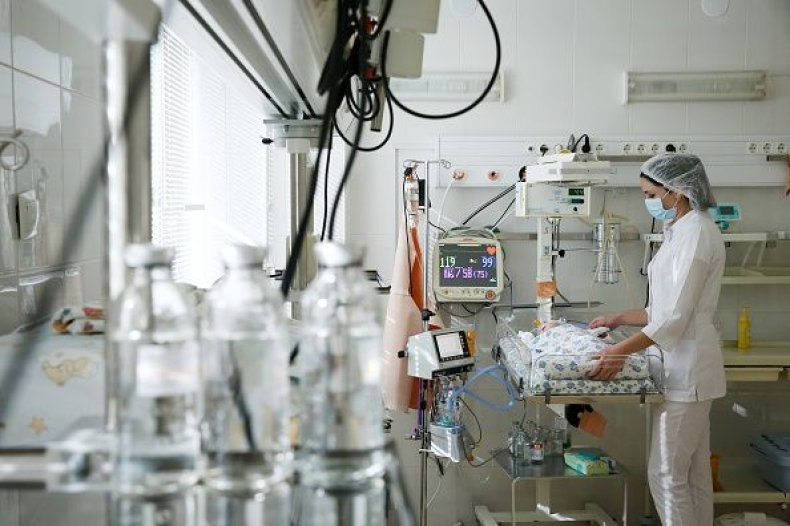 Shenberger and the team of researchers, led by Dr. Jonathan Davis from Tufts Medical Center, conducted a double-blind study of infants with withdrawal, or neonatal abstinence syndrome (NAS), from eight hospitals whose mothers received buprenorphine, methadone or opioids for pain control during pregnancy. Every four hours, the infants were assessed for symptoms and given methadone, morphine or a placebo orally with some sugar. Researchers slowly reduced the medications to wean the babies off opiates while controlling symptoms.
The researchers analyzed the results of 116 infants and found that babies treated with methadone were able to leave the hospital, on average, almost three days earlier than babies treated with morphine. That represents a reduction in hospital stay of about 15 percent.
Over the past 15 years in the U.S., the number of babies exposed to opiates in utero has tripled. About 80 percent of hospitals in the U.S. currently use morphine to remedy withdrawal symptoms in infants. Studies like this one are important to determine a uniform standard of care for this growing number of infants, said Shenberger, chief of newborn medicine at Baystate Medical Center in western Massachusetts.
The researchers are now following up with the babies 18 months after the treatment to collect more information about the possible side effects of methadone and morphine. "We want to make sure that morphine and methadone are at least equivalent in safety," Shenberger said.
Some of the known side effects of methadone in adults include headache, weight gain, nausea and vomiting. In more serious cases, people might experience seizures, have trouble breathing or swallowing, and develop a rash.