Babies Born Without Arms in Rural Areas Prompt National Investigation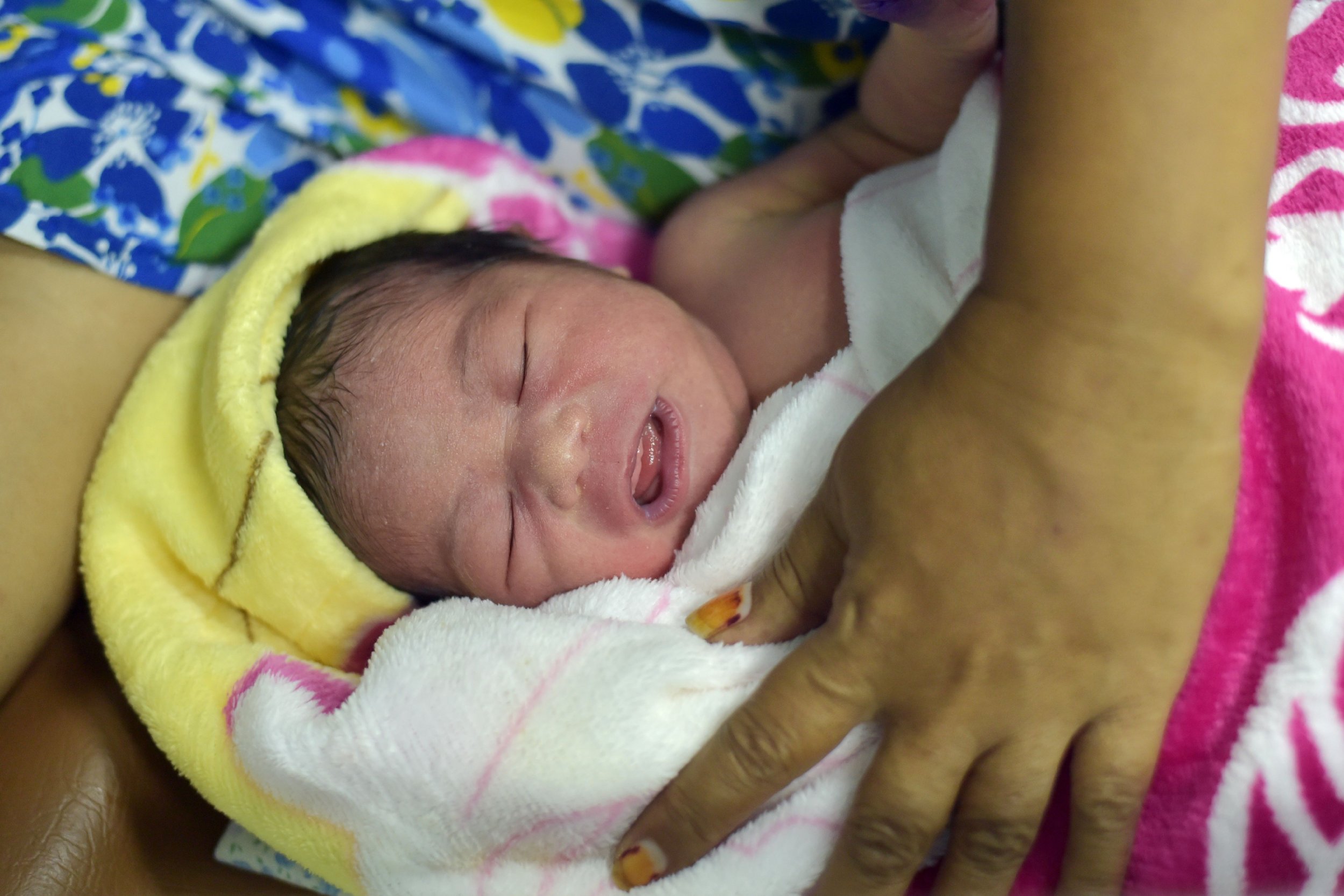 French authorities have launched a nationwide investigation following a spate of children born with deformed or no arms in several of the country's rural regions.
On Tuesday, officials announced the discovery of 11 additional cases of babies born with deformed limbs between 2000 and 2014 in the Ain area close to the Swiss border, France 24 reported.
These 11 cases were in addition to at least 14 other children born with stunted or missing arms in three rural areas since 2007. France's Health Minister Agnes Buzyn announced an investigation into the births even before the latest incidents were made public Tuesday.
In Ain, eight deformed children were already known to have been born within 10.5 miles of the village of Druillat between 2009 and 2014. In the western Loire-Atlantique department on the Atlantic coast, meanwhile, three children were born with the same defects between 2007 and 2008.
And in the Brittany town of Guidel, three more babies were born with the same problem between 2011 and 2013, identifying the region as an area of concern after a mother and a doctor alerted the government.
Authorities are now concerned enough to have launched a full investigation. The cause is as yet unknown, while the country's public health agency reporting on October 4 had found no "common exposure" to any substances that could cause the deformities.
Previous research has shown that mothers being exposed to specific chemicals or medication can raise the risk of birth defects. The most infamous example of this is the group of babies born with stunted or missing limbs in the 1950s and 1960s. These were found to be linked to the use of thalidomide, a drug given to pregnant women to alleviate nausea. As a result, the medicine was banned in the 1960s.
Some experts have suggested the deformities in France may be linked to the use of agricultural chemicals, The Local France reported. According to doctors at Remera—a public body that looks into cases of malformation—the most likely cause is pesticides.
Emmanuelle Amar, director of Remera in the southeast of France, said the only thing the women have in common "is that they all live in a very rural area," The Local said. "It is believed that this revolves around agriculture," Amar added.
Public Health France, however, is maintaining its neutral stance thus far. According to Le Monde, the organization stressed that analysis is still ongoing to establish the scale of the problem.