Babson College Employee Suspended for Facebook Post Suggesting Iran Release List of U.S. Cultural Sites to Bomb
On Wednesday, Babson College suspended a staff member for posting on his personal Facebook page that Iran should respond to America's actions by releasing a list of U.S. cultural sites it would bomb.
The post was published on Tuesday amid days of escalating tensions between the United States and Iran following the death of Major General Qasem Soleimani. It suggested that Ayatollah Ali Khamenei should follow President Donald Trump's lead and tweet a list of 52 American cultural sites that he would bomb.
"Um...Mall of America? Kardashian residence?" the now-deleted post concluded, according to the Boston Herald.
Babson, a private business school in Massachusetts, said in a statement that the post was published on the employee's personal Facebook page and "clearly does not represent the values and culture" of the school. As a result, he was suspended with pay pending the completion of an investigation.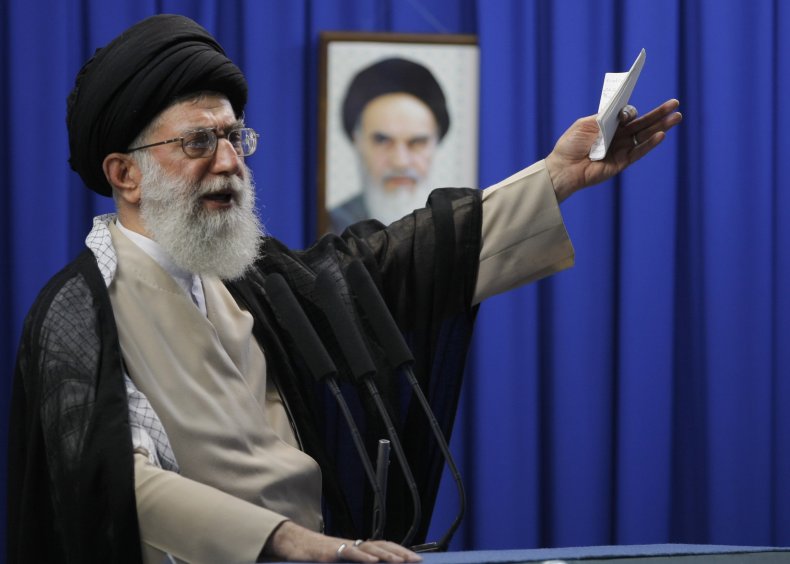 Newsweek reached out to Babson to confirm the identity of the employee. The school responded with a statement but did not confirm the identity.
Soleimani's death drew swift condemnation from Iranian officials who called it an "act of international terrorism" and Khamenei warned there would be "harsh retaliation." In response to Iran's rhetoric, on Saturday, Trump posted on Twitter that if Iran was to strike any Americans or American assets, the U.S. would strike 52 Iranian sites that were valuable to the country's culture.
Targeting cultural sites could present a legal issue for America, as it's prohibited under the 1954 Hague Convention for the Protection of Cultural Property in the Event of Armed Conflict. Created in the aftermath of World War II, the convention asserts that damage to cultural property anywhere means "damage to the cultural heritage of all mankind."
When asked about the cultural targets on Tuesday, Trump criticized laws that required America to be careful with Iran's cultural heritage, but added that he likes to "obey the law."
"They kill our people, they blow up our people and then we have to be very gentle with their cultural institutions," Trump said, adding that he's "OK with it."
Defense Secretary Mark Esper also indicated that the cultural sites wouldn't be targeted, saying on Monday that America would "follow the laws of armed conflict."
Hours after Trump's Tuesday meeting with reporters, Iran fired more than a dozen missiles at airbases in Iraq that house U.S. military personnel. On Wednesday, the president confirmed that there were no U.S. casualties and all soldiers were safe. He also claimed Iran appeared to be "standing down" and added that the U.S. was immediately imposing economic sanctions on Iran.