Whiny Baby Boomers Say the Golden Age of Rock and Roll Is Over. Here's Why They're Wrong.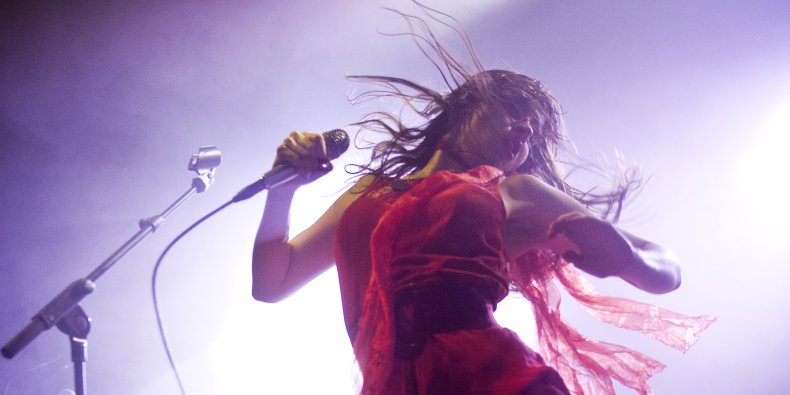 It's a Friday night in Bushwick, Brooklyn, and I'm here to see a show by the El Paso-based rock band Le Butcherettes. I'm not sure if I belong—I have no hair left to speak of, none of it dyed a bright color. And I'm pretty sure I'm the only guy here who fondly remembers catching Jethro Tull in Boston in 1970 on one of the band's first U.S. tours.
But I do know that seeing a young band on the way up is just as cool now as seeing Tull, Roxy Music, Patti Smith or Elvis Costello before they were well-known. Because if you're a rock music fan—or any kind of music fan for that matter—there's nothing like the thrill of discovery.
And rediscovery, it turns out, is a pretty good thing too. A few years back, thanks to an "I wonder what ever happened to them?" web search, I took a chance on a ticket to see the Zombies in a New York club. Though well into their 60s by then, they were better than ever.
To be sure, it has always kind of been this way. New music arrived while old music got rediscovered. But now, thanks in large part to technology, fans of both old and new are living in a golden age.
There are a few reasons why.
One: There's a lot of inventory on the tour circuit. Bands from the '60s, '70s, '80s and '90s are still active and still getting it done. The Cure, Fleetwood Mac, The Who, Deep Purple and the Rolling Stones (with Mick fresh from heart surgery) are all on tour now or have plans.
But technology is the real reason there's so much terrific music easily available now. When I discovered Roxy Music in 1972 it was through a weekly alternative newspaper. Then I had to go out and buy an LP to actually hear them. Today I would check them out first on YouTube or Spotify and then download or stream their music. According to Nielsen, about 900 billion songs were streamed in the U.S. in 2018.
Finding music online has obliterated not only distance—you don't have to leave your sofa to buy or hear any kind of music—it has also obliterated time. (And the record business, too, but that's another story). There's no yesterday anymore. It's all just now. Old music doesn't go out of print and get forgotten. There are still hits and pop charts of course, but you can find anything you want online going back to the earliest recordings ever made. Young people can dig old music, old people can dig new music.
Now I can sit in my car with my kid and discover all sorts of great acts via Spotify. Death Grips, Aphex Twin, Australia's King Gizzard & the Lizard Wizard and jazzer Kamasi Washington were all introduced to me by my now 19-year-old daughter Linda. (Me: "Who's that?" Her: "You actually want to know?" Me: "Actually, yes...")
The old/new thing played out for me recently when I saw two acts: Le Butcherettes, who I discovered on YouTube; and Ian Hunter, an old favorite who I rediscovered kind of the same way.
I love Le Butcherettes.
They check all the boxes. A charismatic lead singer? Yes. Great songwriting? Yes again. Powerhouse rhythm section? Yup. Multi-instrumentalists? Got that. Do they look and play great? Sure thing.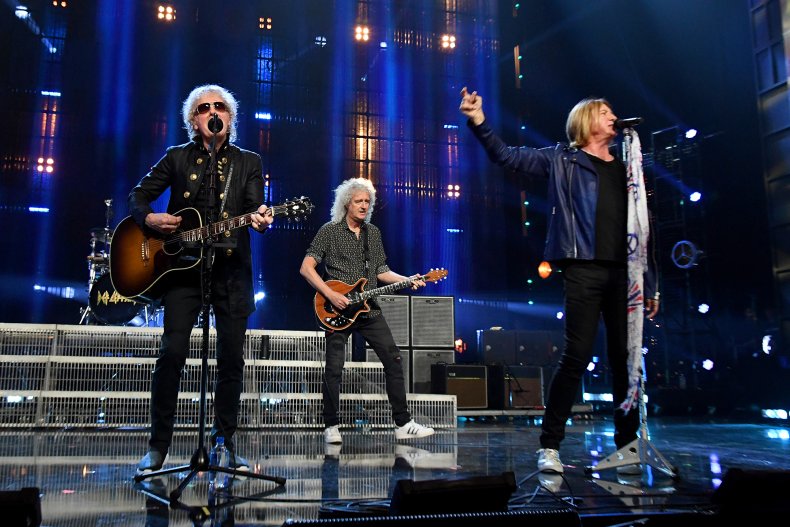 They've also got the attention of a lot of name-brands in the business. Their terrific new album, "bi/MENTAL," was produced by Jerry Harrison, formerly of Talking Heads and the Modern Lovers. Jello Biafra—yes, the guy from the Dead Kennedys—performs on the record.
Lead singer-songwriter Teresa Suárez Cosío (AKA Teri Gender Bender) has collaborated with Iggy Pop and John Frusciante, formerly of the Red Hot Chili Peppers. The band has opened for, among others, Jack White of White Stripes fame and will open for hard rockers Incubus and other bands, this year on a long tour of the U.S. and Europe. They're not big yet, but based on their great new album it feels to me like they will be.
You can't really appreciate the band, though, until you see them live. Teri is a dynamic performer and her bandmates—drummer Alejandra Robles Luna; Marfred Rodríguez-López, bass; and Riko Rodríguez-López on practically everything else—are skilled and tight.
But when I went to see them in Brooklyn, I was a little worried. They were playing a small concert venue, opening for L7, a punky, all-woman band that starred mostly in the '90s. Opening acts often get screwed. The sound is terrible; the crowd is indifferent (if there is a crowd at all) and the sets are short.
But Le Butcherettes killed it. The sound was powerful and clear and they won over the crowd with a fast and furious 30-minute set. The floor was less than half full at first but had filled up by the second song. The band basically rocked the crowd away from the bar and merch table.
As for Ian Hunter, there was no one he needed to impress at the City Winery in Manhattan. He was there for four sold out nights—that's around 1,200 tickets, I would reckon—for the celebration of his...hold on...80th birthday.
Hunter was the front man for '70s hard rock/glam band heroes Mott the Hoople. As the story goes, the band was about to break up when fan David Bowie offered them a song he'd written if they would reconsider. "All the Young Dudes" went on to be a big hit and reignited their career. Mott eventually called it quits in 1974 and Hunter went off into solo-artist land.
I had lost track of him myself until an internet search a few years ago when I stumbled upon Hunter's website. As it turned out, Mott was reuniting with the original lineup for a series of shows in London. Of course, I went. And when I returned to the States, I dove into Hunter's solo catalogue: "Cleveland Rocks" is well known from The Drew Carey Show; a band called Great White charted with Ian's "Once Bitten, Twice Shy." And Barry Manilow of all people had a big U.S. hit with Ian's "Ships."
Although well into senior citizen territory now, Hunter has managed to keep producing good new music—unlike peers like Billy Joel who seem to have stopped writing years ago. Hunter's last three solo albums could be a great career for someone else.
In any case, no worries about the show I attended. A very fit-looking Hunter fronted his group, the Rant Band, through a 90-minute set that included material from his solo albums such as an amazing, newish, song, "Dandy," a tribute to David Bowie. He threw in a Mott hit or two, including, of course, "All the
Young Dudes."
Everyone in the audience who could still dance, did.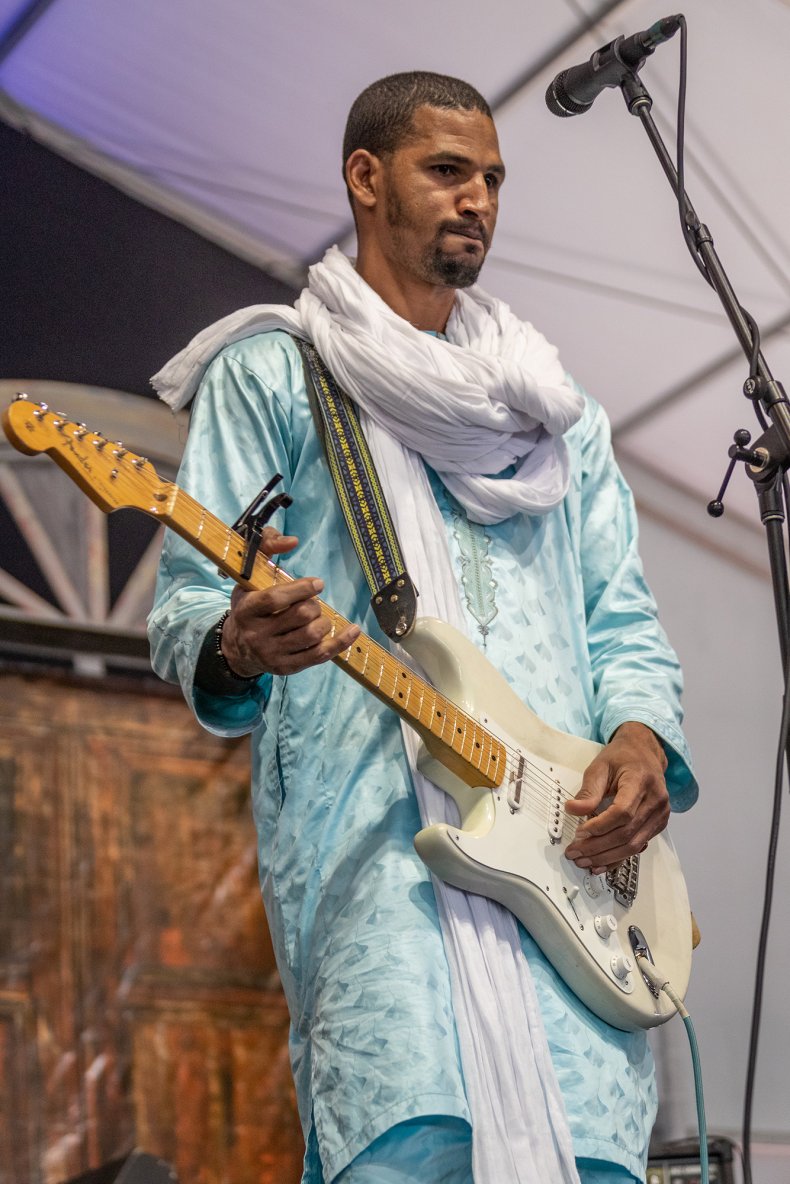 Plus:
Producer Jerry Harrison on the making of Le Butcherettes' bi/MENTAL
"The process was quite wonderful: Teri (Teresa Suárez Cosío) came and stayed at my wife's and my house and we examined the song structures and the interactions of the parts as they were. In some cases, there were very little changes, in others the changes were more substantial, e.g a new bridge, perhaps focusing on a less obvious part which gave the song a new rhythmic structure. Once in the studio, my approach was to make sure that we had great vocals and grooves. All the basic parts need to serve those twin masters while establishing themselves as essential and interesting. Once we had those elements in place, then we could add whatever colors would complete sonic signature. I think my process was a bit more deliberate than Teri and the band had experienced in the past. Teri has an amazingly expressive voice and the guts to really put her emotions on the line. I think we hit a wonderful balance between raw emotion and the intrinsic beauty of the timbre of her voice. "
Plus:
Journey to the Center of YouTube
In addition to Le Butcherettes and Ian Hunter, here are a few folks you should check out.
Gwenifer Raymond
If you're a fan of Americana and finger-picking guitar, head right to gweniferraymond.com. Channeling John Fahey for sure. When is Raymond, who is Welsh, coming to the States? "Probably not this year," She wrote to me, "as my day-job and music schedule are pretty rammed to the point of un-cooperation." In any case, the British music press is impressed.
Fil Henley
Another YouTube favorite of ours is guitarist/music analyst Fil Henley who spends hours reviewing the guitar legends of rock, country and soul. Really entertaining, even if you don't know a D-minor chord from a ham sandwich. He fronts a pretty good band, too, called Wings of Pegasus. Find them at WingsofPegasusBand.com.
Mdou Moctar
Also well worth considering: guitarist Mdou Moctar from Niger whose electric take on traditional Tuareg songs sounds like surf music for the new millennium. Check him out under "Artists" at SahelSounds.com.
Bombay Rickey
Bombay Rickey, a virtuoistic NY-based group, somehow combines exuberantly Bollywood soundtrack music with rock and '50s exotica and whatever else they can think of. Their website: BombayRickey.com.