Baby Born With Half A Heart Undergoes Transplant Surgery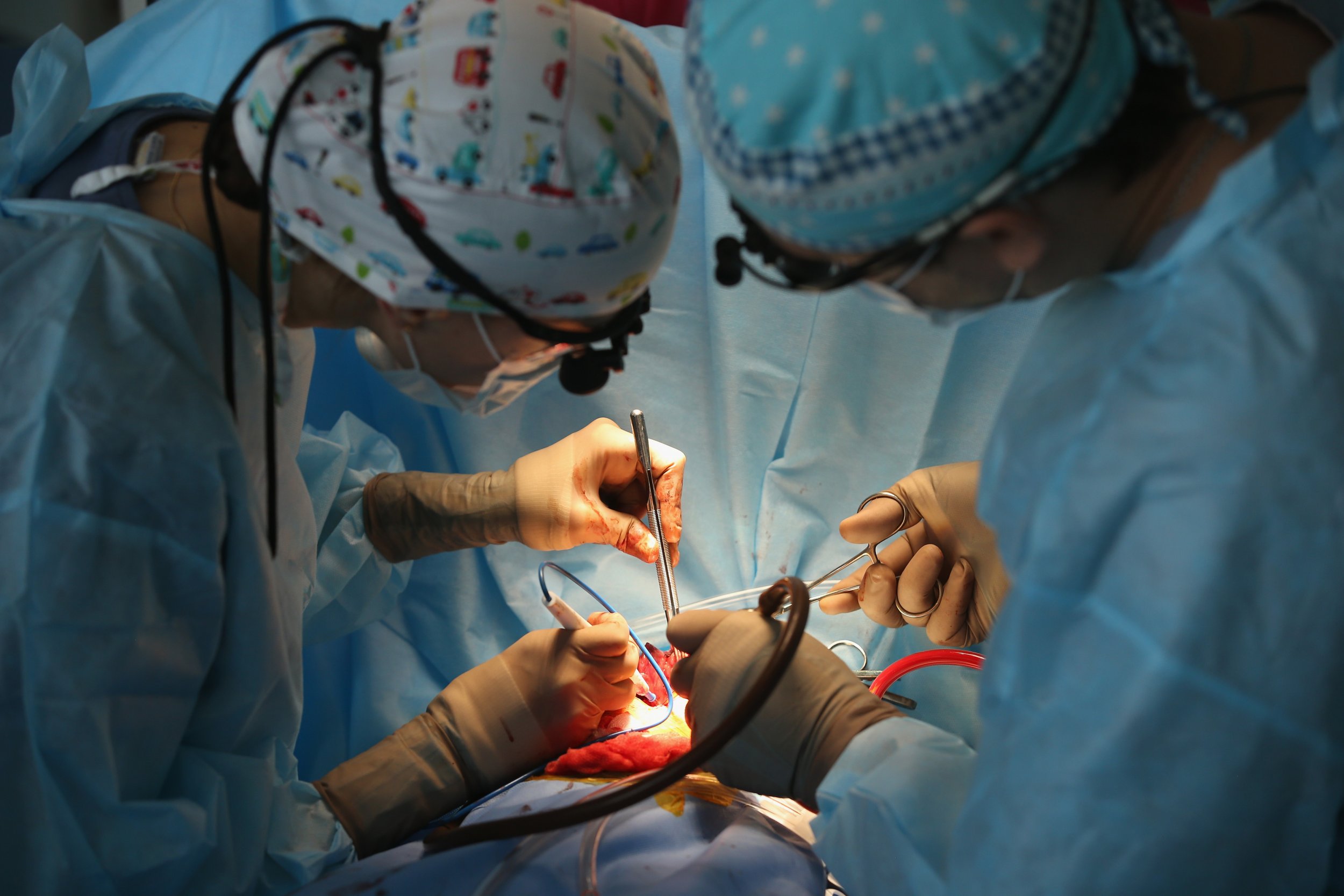 A British baby with half a heart received perhaps the best holiday gift: a second chance at life.
Before eight-week-old Charlie Douthwaite was even born he was diagnosed with hypoplastic left heart syndrome–a rare condition that causes the left side of the organ to not fully develop. His heart problem was identified during his mother's routine check-up when she was 20 weeks pregnant, according to a Facebook post by the British Heart Foundation. It led him to have open heart surgery at just three days old, the BBC reports.
He seemed to be recovering well from the procedure, but days later he went into cardiac rest on two separate occasions. After the second health scare and a total of 11 operations, doctors decided he needed a new heart. At five-weeks old, Douthwaite went on to become the youngest donor on the U.K. transplant waiting list, which currently has about 6,500 other people on it. Unlike others who have to wait months or years to receive a new heart, Douthwaite was matched with a donor in a matter of weeks.
"It hasn't quite sunk in that out there somewhere an amazing family gave us that amazing priceless most precious gift that could ever be given, in their darkest time they still thought of someone else," his parents wrote in a Facebook post.
Douthwaite is currently recovering from his nine-hour transplant surgery at Freeman Hospital in Newcastle upon Tyne, England and is expected to return home in 2018, the BBC reports.
"He's done well so far we couldn't be any more proud of him he's a real life hero, our little warrior," his parents wrote.
Not everyone born with hypoplastic left heart syndrome undergoes a transplant. Only those who have a complex defect or a weakened heart due to surgeries will require a transplant, according to the Centers for Disease Control and Prevention (CDC).
Douthwaite—like all others babies who receive a heart transplant—have to remain on medications for their entire lives to prevent complications, such as their body attacking and rejecting the new organ, the CDC explains.
In addition to the rare condition, Charlie also suffered from a narrow aorta, which is the major artery that carries blood through the body, as well as, a hole in the wall that separates the heart's chambers.
He's "extremely lucky considering his condition and his size," Dr. Zdenka Reinhardt, a cardiologist at the Freeman Hospital, told the BBC.